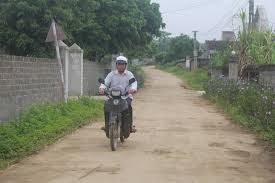 (HBO) – Police in Yen Tri commune (Yen Thuy district, Hoa Binh province) have coordinated with relevant agencies to push ahead with the movement "All people protect national security" in order to ensure security and order in the locality.
Efforts have also been made to effectively implement the Party Central Committee's Secretariat's Directive No. 09 on enhancing the Party's leadership in the movement "All people protect national security in the new situation." The commune has maintained and consolidated 12 security groups in hamlets, 13 reconciliation groups and 84 self-managed groups.
Yen Tri commune's police have regularly teamed up with police of Yen Thuy district to conduct patrols in localities to prevent and combat crimes.
They have joined hands with agencies to further realise resolutions and plans on ensuring security and order, with diverse activities, helping to maintain security in rural areas.