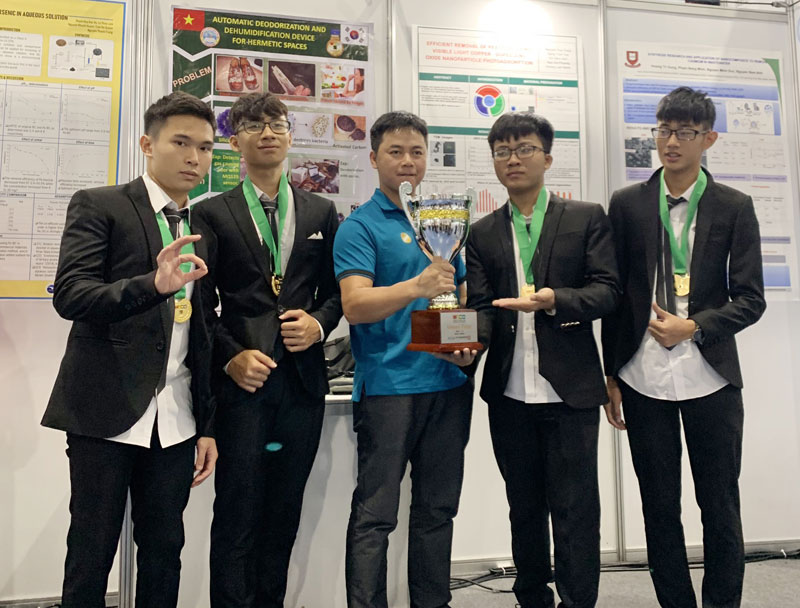 (HBO) - The 2019 World Invention Creativity Olympic (WICO) took place in Seoul, capital of the Republic of Korea (RoK), from July 25 to 27, drawing the participation of students from 22 nations and territories worldwide with 345 inventions in all scientific fields.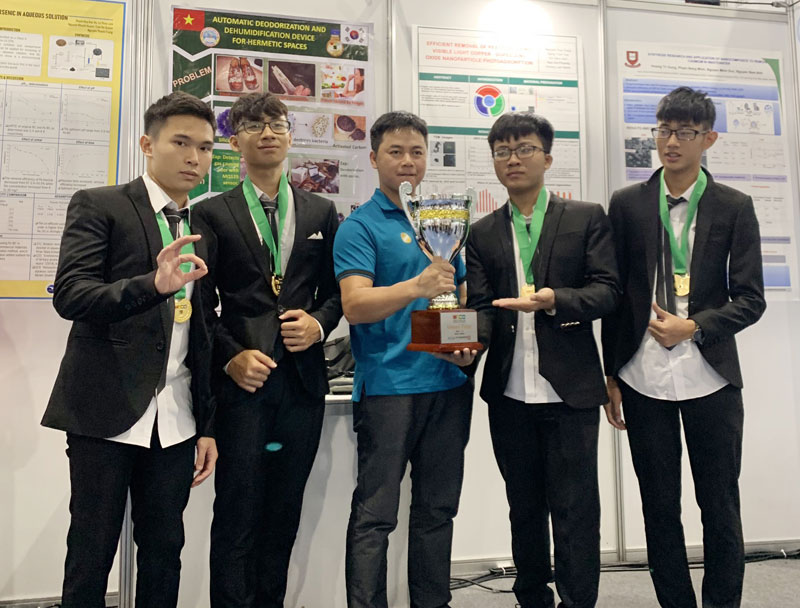 Hoa Binh students win gold medals at the 2019 World Invention Creativity Olympic (WICO).
In 2019, the WICO was held at the Seoul Trade Exhibition Centre (SETEC) in Seoul of the RoK. Representatives from 22 countries and territories competed at the event with a total of 345 scientific inventions.
At the event, students of Hoa Binh province introduced a device which automatically removes odour and dries air in closed space in physics categories.
It was developed from a project on a device that removes odour and dries up shoe shelves of Hoa Binh students. The project clinched the second place at the 2019 national science-technology contest.
Members of the project include Nguyen Tuan Dung (specialised Math class), Tran Do Phuc (specialised Physics class), and Dao Tung Anh (specialised English class) of Grade 11 of the Hoang Van Thu specialised high school; along with Nguyen Anh Tuan (a 10th grader of the Cong Nghiep [Industry] high school). Pham Dinh Man, a teacher of the Hoang Van Thu specialised high school, was the project's supervisor.
The project was awarded a gold medal after various rounds of assessment.
This is the first time that Hoa Binh students have competed at the WICO. The result has greatly encouraged creativity in science-technology field among students and teachers of the province./.