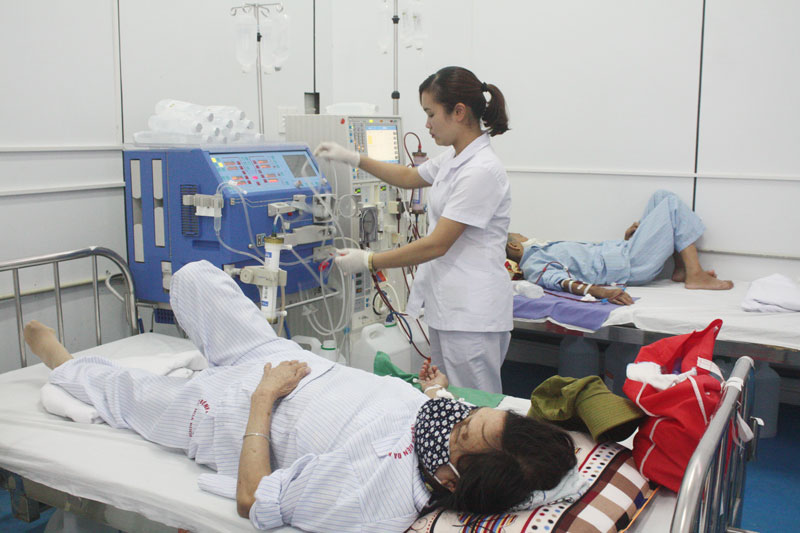 (HBO) – The health care sector is supposed to take the pioneering role in spreading the movement of physical exercise to people and the community. Therefore, the Health Minister issued Directive No. 06/CT-BYT on increasing physical practice in the sector.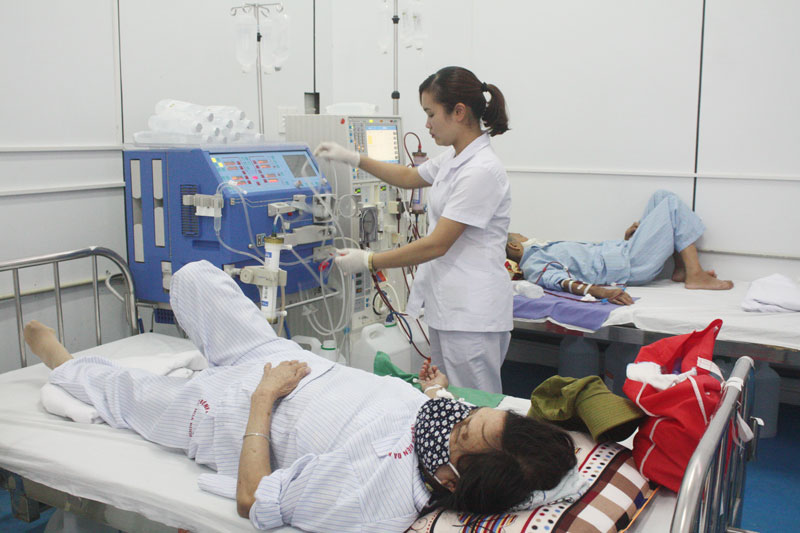 Having to work in different working shifts, medical workers have to practice to enhance their physical health to better perform the task of caring for people's health. (Photo taken in the health care centre of Hoa Binh city)
Under the document, departments and agencies of the sector must launch and implement the movement among the staff to suit their working characteristics, with exercise in break time of meetings, morning and afternoon break as well as in working time.
Ha The Son, Vice Director of the Profession Office of the Hoa Binh Department of Health, said that on June 5, the department issued Dispatch No. 1002/SYT-NVY on increasing physical practice in the health sector.
The department asked agencies to implement Directive No. 06/CT-BYT and popularise it among all the staff.
Doctor Duong Hai Thanh, Director of the Kim Boi Health Care Centre, said that medical workers bear great pressure at work. Therefore, physical exercise is important for them to perform their job well.
"After receiving the dispatch, we have popularise it to all units and offices as well as each staff. Basing on their timetable, each unit will plan a suitable time for exercise. This is as important as doing their job and is one of the necessary practice of every unit," stated Thanh./.