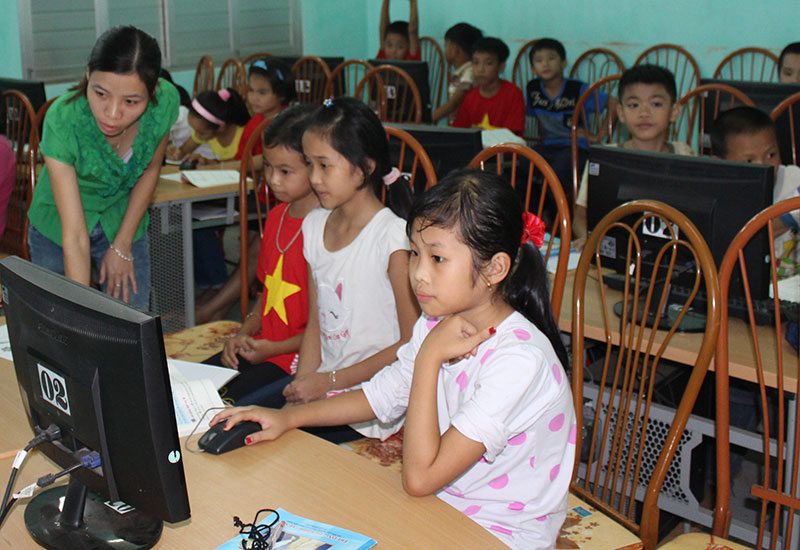 (HBO) - Along with other districts and the city in the province, more than 14,500 students and over 1,300 officers, teachers, and educational and training staff of Yen Thuy district have been happy, excited and confident to enter the new school year 2019 -2020 since early August.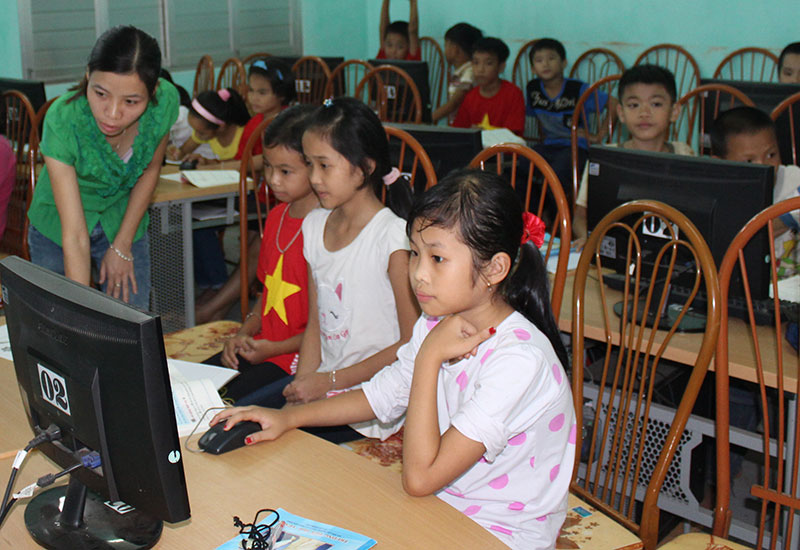 In the early days of August, students of Yen Lac primary school (Yen Thuy) have participated in non-formal lessons to consolidate their knowledge and be ready for the new school year 2019-2020.
According to Mr. Bui Van Hong, the Head of Education and Training Department of Yen Thuy District, there have been 21 out of the 35 schools in the whole district meeting the national standards at the end of the school year 2018-2019. The district has synchronously implemented the solutions to improve the quality of the comprehensive education.
The Vice Chairman of the People's Committee of Yen Thuy District, Bui Huyen says the district has focused on reviewing and planning the network of the educational institutions in the area to meet the goals and the requirements for the new school year 2019-2020. At the same time, they continue to effectively implement the People's Committee's plan on building schools up to the national standards in the period of 2016-2020. They have focusing on prioritizing the investment resources to build a high quality school for each educational level. A very important content that has been focused on by the district's Party Committee, appropriate authorities and the educational sector is to improve the quality of teachers and educational management at all levels.
Accordingly, the district has thoroughly grasped and strictly implemented the instruction of the Minister of Education and Training on strengthening the management and morality of teachers; enhancing training and raising the sense of responsibility and professional ethics of the teachers and educational management staff; conducting a review and reorganizing the teaching staff associated with ensuring the regulations on the norms of the number of teachers and the training level. It is necessary to have the appropriate measures to overcome the situation of redundancy and lack of the local teachers. It is also important to encourage and motivate the management staff, the lecturers and the teachers to improve the capacity of scientific research, especially the applied pedagogical sciences, continuing to renovate the emulation and reward in a practical and effective manner.
With the trend of integration and development, in the new school year 2019-2020, Yen Thuy district will focus on improving the quality of foreign language teaching, especially English. The application of information technology in teaching and educational management will be promoted. The effectiveness and efficiency of the educational management will be improved. The facilities to ensure the quality of educational and training activities will be strengthened. The care for the educational development of ethnic minority people and the education in disadvantaged areas will be paid attention to.