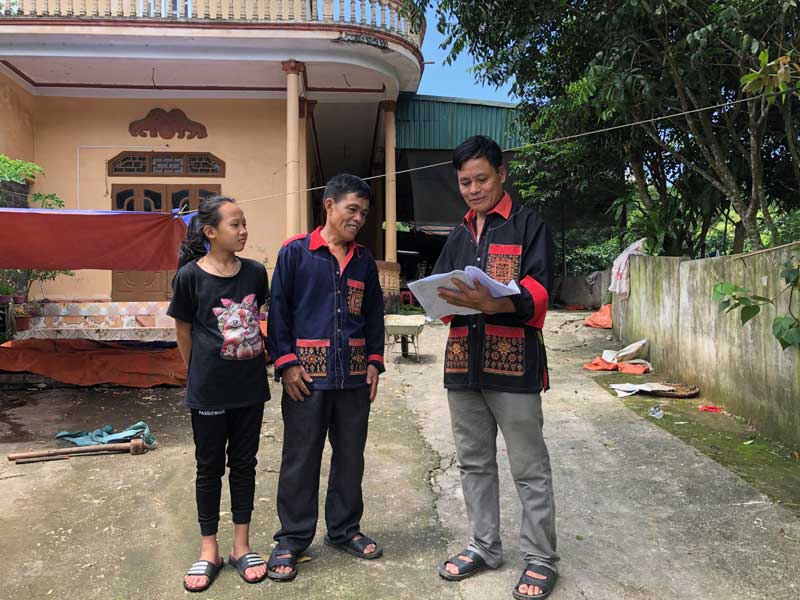 (HBO) - Tu Son commune is located in the northwest of Kim Boi district. There are 5 ethnic groups living together, in which, the Dao ethnic group accounts for 21% including Dao Tien and Dao Quan Chet.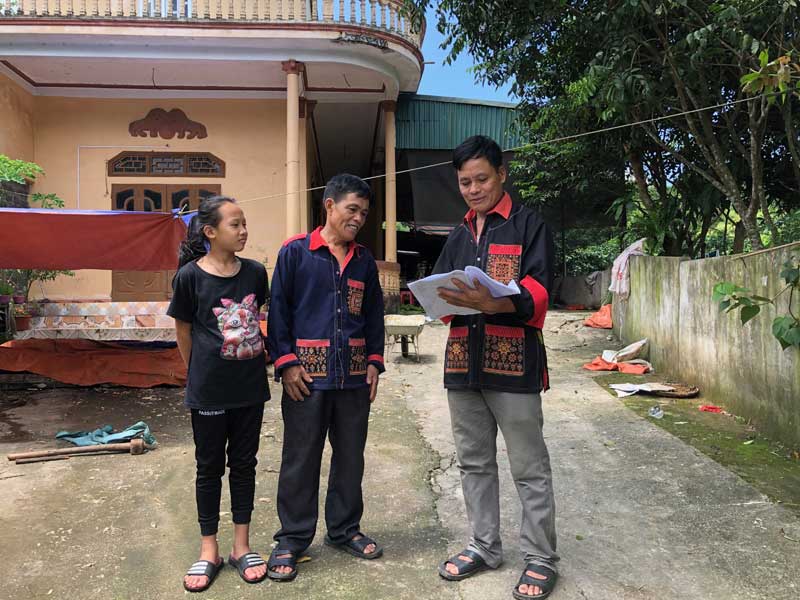 The officers in Ha Son hamlet, Tu Son commune (Kim Boi) have been propagandizing and mobilizing the people to build cultural lifestyles, emulating production - business and economic development.
Promoting the patriotic tradition, Dao ethnic people in Tu Son commune have always been making efforts for the socio-economic development. Up till now, the systems of electricity, roads, schools and stations in the hamlets have basically met the needs of the people. The people have abandoned the shifting cultivation and nomadic life. The solidly built houses have replaced the crooked houses with dilapidated roofs. The green of the crops has been covering the wasteland. Almost every home in the helmet has a TV, a motorbike, those who are better still have refrigerators, plows, even cars.
Mr. Ly Van Chung, the Chairman of the Fatherland Front of Tu Son Commune says that currently there are 160 Dao ethnic households living in 4 hamlets: Ha Son, Kim Bac, Thung Dao and Group 3in Hop Nhat hamlet. Thanks to the promotion of propaganda and advocacy, the customs such as funerals, weddings and festivals of the Dao people have been shortened and reduced the cost of organization. The order and security in the area have been remained stable. The cultural life is built, which is synonymous with the socio-economic development. Through the support policies of the province, the district and the commune, the people have the opportunity to access the basic social services and get loans for economic development.
Up to now, the average income has reached over 19 million VND a person every year. There are a lot typical examples of those who are good at making business in the area such as Mr. Ly Sinh Toan's household in Ha Son hamlet with an income of over 120 million dongs a year; Mr. Duong Tri Hai in Ha Son hamlet with an income of over 100 million VND a year; Mr. Trieu Phuc Thanh in Thung Dao Bac hamlet earning nearly 150 million VND a year.