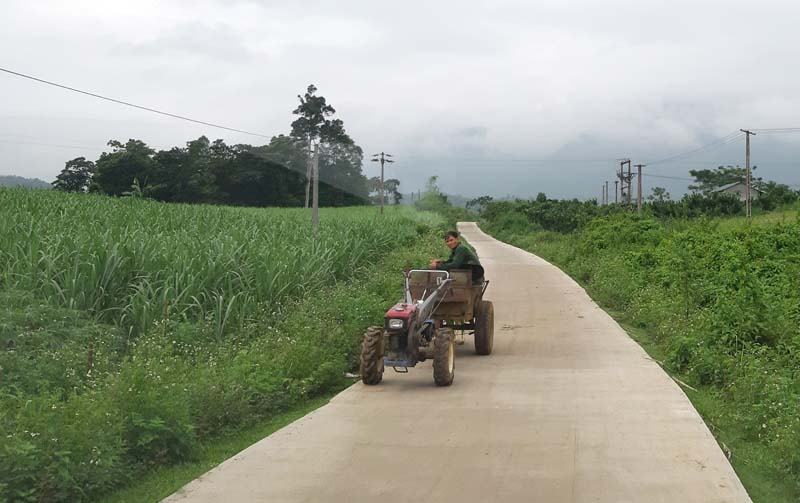 (HBO) - There are 8,500,000 people in Tan Lac district, of which nearly 7,400 people are ethnic minorities. According to the review of ethnic minority and the mountainous areas in the period of 2016-2020, the district has 14 communes belonging to Region III, 8 communes belonging to Region II and 2 communes belonging to Region I; among the communes belonging to Region II, there are 16 villages with extremely difficult circumstances.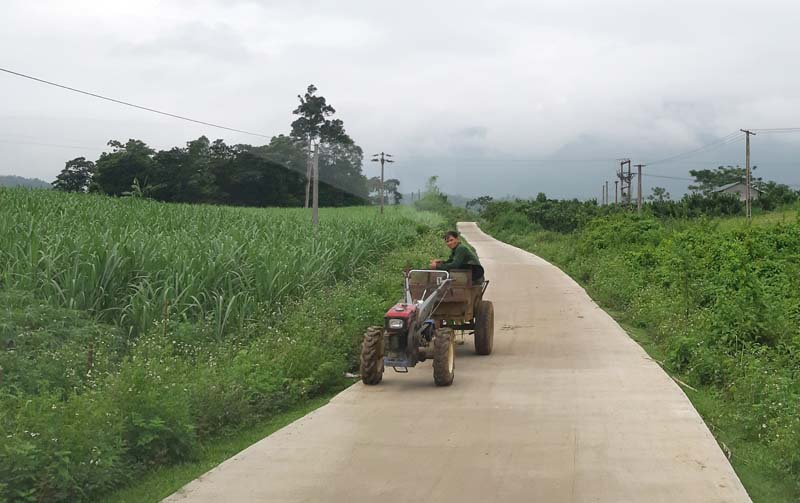 From the Fund of Program 135, Tan Lac district has invested in roads in Phu Vinh commune, contributing to improving travel conditions and promoting production.
Mr. Bui Van Tinh, the Secretary of the Party Committee of Tan Lac district says that the district has implemented the measures to mobilize the investment resources, prioritizing the investment in socio-economic development, effectively implementing the projects and policies for the highland and the ethnic minorities of the Party and the State, improving the material and spiritual life of the people, preserving the traditional cultural values of the ethnic minorities. The bloc of great unity of ethnic people has increased and the defence security in the area has been strengthening and maintaining.
The district has led and directed the assistance to the extremely difficult communes and villages with a lot of practical activities such as building and strengthening the political system, ensuring the defence and security, deploying many other training activities, transferring science and technology, building models of production development, poverty reduction, building new rural areas. Through the implementation of the ethnic policies on the basis of integrating the support from other programs and projects, it has helped the ethnic minorities to develop production, create more jobs, and contribute to improving the material and spiritual life, improving people's intellectual standards of the ethnic minorities.
The socio-economic infrastructure of the areas of the ethnic minorities has significantly changed. The education system has been uniformly invested, which is more and more responsive to teaching and learning requirements. Up to now, there are 25 out of the 60 schools in the district meeting the national standards.
The district has met the standard of compulsory education for 5-year-old children, the primary compulsory education, and the elimination of illiteracy. 100% of the poor and the ethnic minorities in areas with difficult socio-economic conditions have been granted free health insurance cards. 100% of the communes have health stations, ensuring the initial hygienic and epidemic prevention and control. The rate of the poor households in the whole district remains 19.66% and that in 135 area is 32.47%. The average income per person in the communes with difficult socio-economic conditions is 23 million VND a person every year.