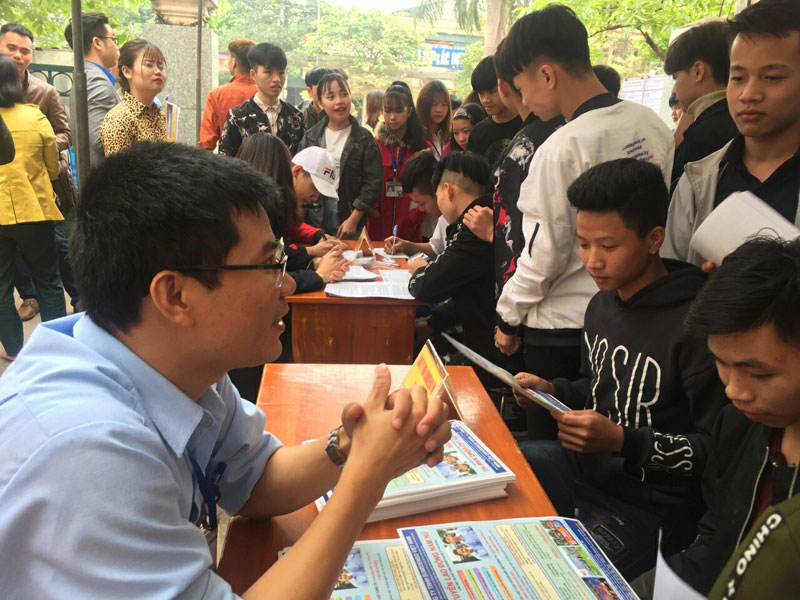 (HBO) - From the beginning of the year until now, the functional agency has continued to coordinate with localities in the province to organize work sessions and online job exchanges with other provinces and cities in the country.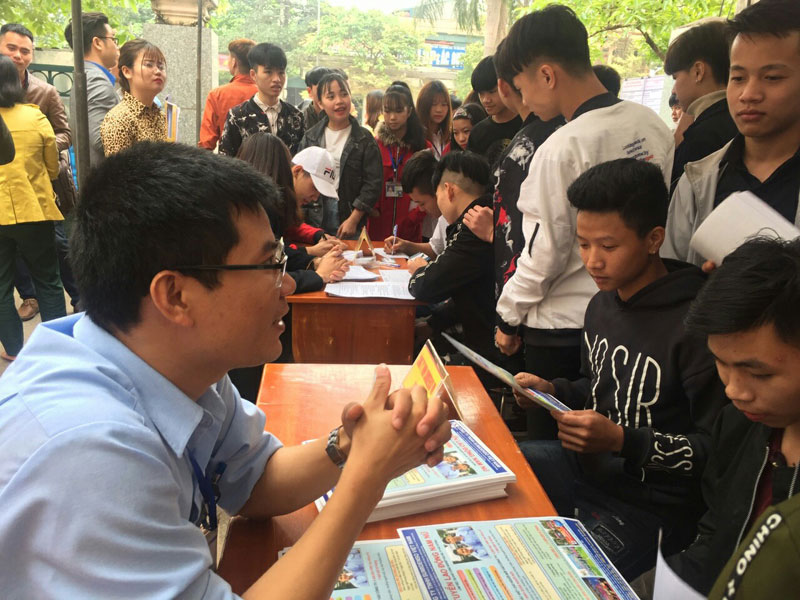 The 2019 Job Fair attracted a lot of young people of Hoa Binh province.
Functional agency has introduced 22 enterprises to localities in Hoa Binh province to recruit workers to work in the province and abroad. In 9 months of 2019, Hoa Binh province created jobs for about 12,100 employees, reaching 77% of the year plan; vocational training enrollment is 9,181 people, equaling 59.2% of the 2019 plan.