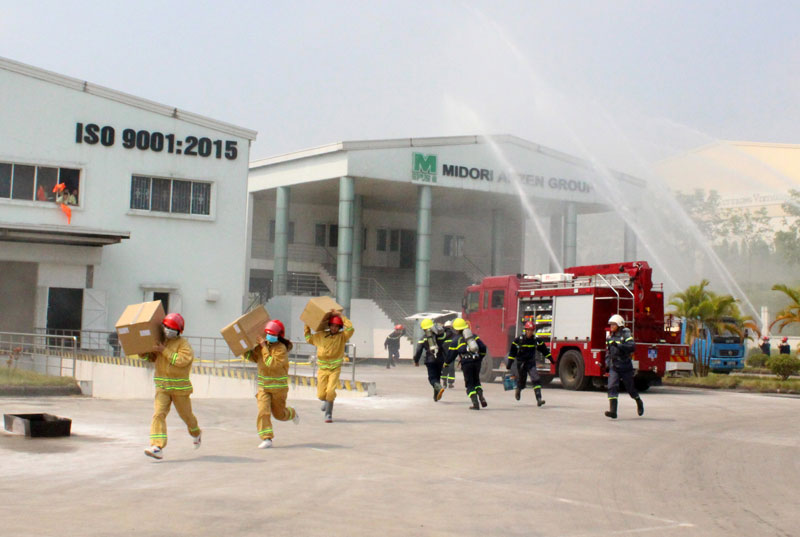 (HBO) - The Management Board of the Industrial Parks (IPs) in Hoa Binh province joined hands with provincial police to arrange a conference disseminating law on fire prevention and fighting, along with a rescue drill at the Luong Son IP on October 2.
More than 40 representatives of businesses operating at local IPs received training on the law on fire fighting, Government Resolution No. 79/2017/ND-CP dated July 31, 2014, Circulars No.66/2014/TT-BCA dated December 16, 2014 and No.56/2014/TT-BCA dated November 12, 2014 of the Ministry of Public Security, and Resolution No.83/2017/ND-CP of the Government on fire and explosion prevention at production establishments and IPs.
At the event, the provincial firefighting and search and rescue office organised a drill with Midori Apparel Hoa Binh company at the Luong Son IP.
The exercise was a success, ensuring safety for participants and assets. It helped to raise awareness of fire prevention and equip firefighting knowledge and skills for on-the-spot forces in case of fire incidents at businesses operating in the province's IPs./.