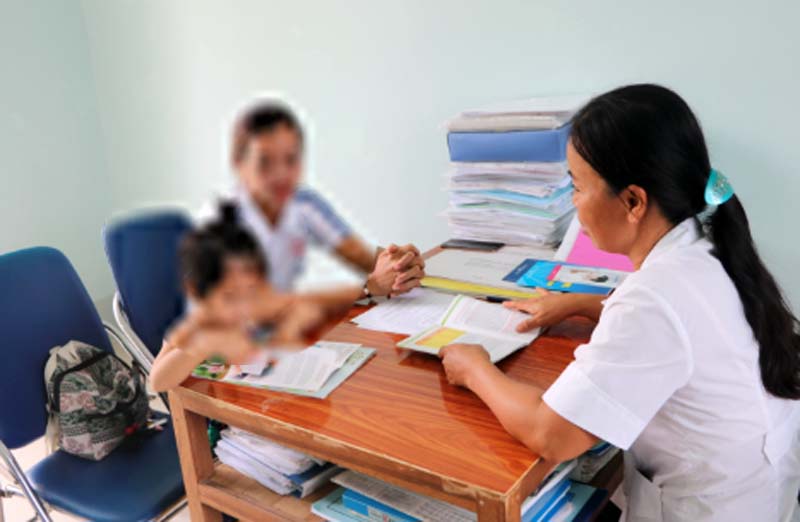 (HBO) - According to relevant agencies, total monthly drug cost for an HIV patient according to treatment guidance No1 comes to about 200,000 VND, and 1.6 million VND according to treatment guidance No2. When HIV patients contract other diseases, they HIV patients are also granted drugs treating opportunistic infections worth about 2 million VND a month, not to mention costs of diagnosis, ultrasonic scan and tests.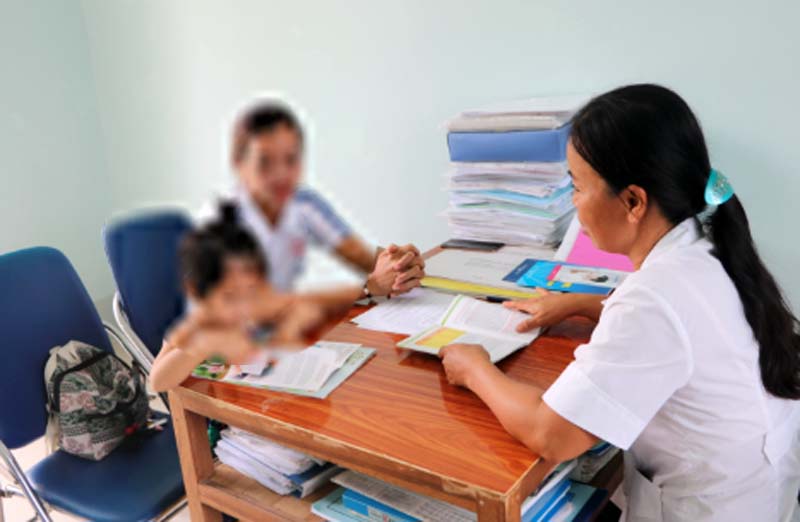 Health worker at the clinic in Mai Ha commune (Mai Chau district) gives consultation to an HIV patient.
With the support from the provincial People's Committee, 321 HIV patients in the province were granted free health insurance cards in 2017. The number was 460 in 2018, and as of June 30, 2019, a total of 888 HIV patients had been granted the cards. Among them, 543 patients are receiving treatment at the out-patient section of the provincial general hospital, 34 children at the pediatric section, 156 at the Lac Son district clinic, 90 at the Mai Chau district clinic, 40 at the Kim Boi district clinic and 25 at the Luong Son district clinic.
It is noteworthy that the health insurance premiums for those HIV patients are based on the current base wage, specifically 1,390,000 VND in 2018, and 1,490,000 VND as from July 1 this year.
More and more HIV patients are receiving free health insurance, which is an important move of great significance. The insurance has eased the burden for HIV patients, as most of them are poor and live in remote areas with poor transport infrastructure. Besides the health insurance, the patients can now receive diagnosis and treatment at the locality where they live. This is one of the effective measures to help reduce the patients' complex about their disease, as well as discrimination against them.
Through the free health insurance, the HIV patients feel they are cared about by the authorities, and have desire to live better. This proves the benefit of the policy. /.