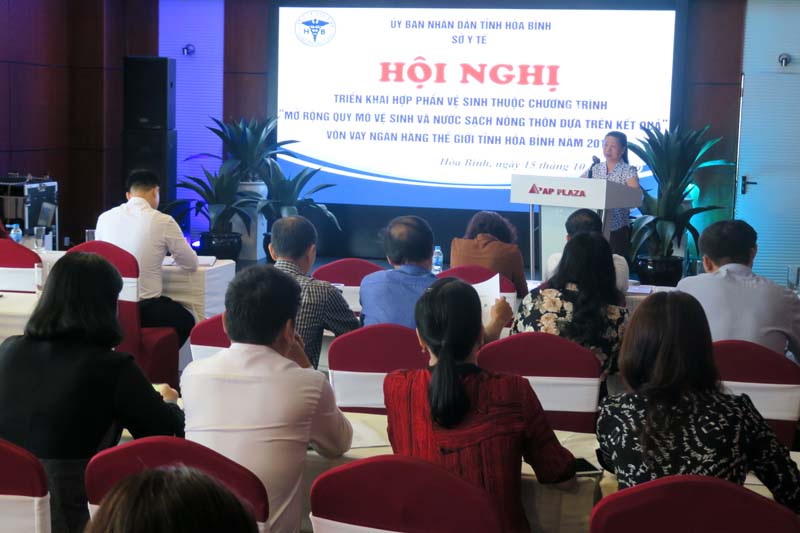 (HBO) - The Hoa Binh provincial Health Department in collaboration with relevant departments and agencies held a seminar to launch the Result-based Scaling Up Rural Sanitation and Water Supply Programme 2019 that uses the World Bank's loan. Attending the event were 45 delegates from departments, agencies, mass organisations, the provincial People's Committee, the women's unions, and the education and training offices of Lac Son and Kim Boi districts.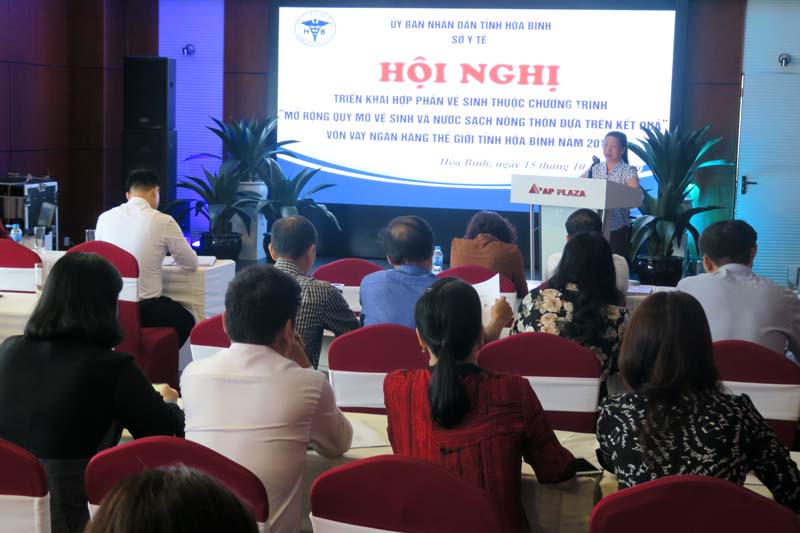 Representative from the provincial Health Department speaks at the event.
Hoa Binh is one of the 21 provinces benefiting from the programme, which aims to change rural dwellers' awareness, behavior and attitude, thus improving personal hygiene and enhancing sustainable public access to clean water and rural sanitation.
On August 24, 2017, the provincial People's Committee issued Plan No.119 on the implementation of the programme for the 2016 – 2020 period. In 2018, the programme was carried out in communal medical stations, schools and households in Ky Son, Cao Phong and Kim Boi districts. This year, the programme was conducted in Kim Boi and Lac Son districts with 14 communes.
At the event, delegates was introduced to the programme and listened to the need to invest in sanitation, approaches to methods to promote hygiene, favourable conditions to foster rural sanitation, action plans at the communal, district and provincial levels to carry out the programme.
The programme looks to build or renovate 400 toilets in 21 provinces. It is estimated that 5.3 million people will benefit from sanitation in communes, 255,000 households benefit from improved water supply, 2,650 schools and medical stations enjoy improved water supply and sanitation, 3,000 officers and people at all levels benefit from capacity improvement. It expects to mitigate environment pollution, improve living conditions and public health, and create favourable conditions to fulfill environment targets in new-style rural area building effort./.