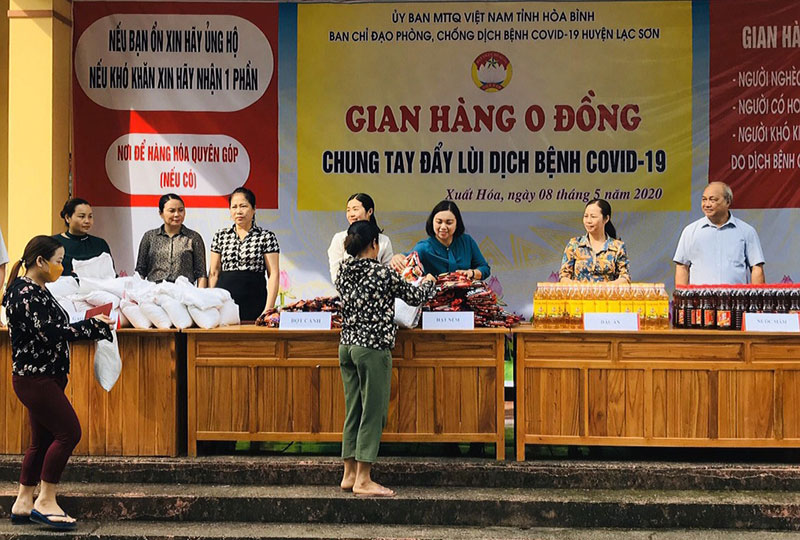 (HBO) - As of 16:00, on 13/5, the total amount of money and goods supporting the prevention of the Covid-19 epidemic in Hoa Binh province through the Provincial and Provincial Fatherland Front Committees was over VND 8.3 billion (3, VND 96 billion and goods worth VND 4.37 billion).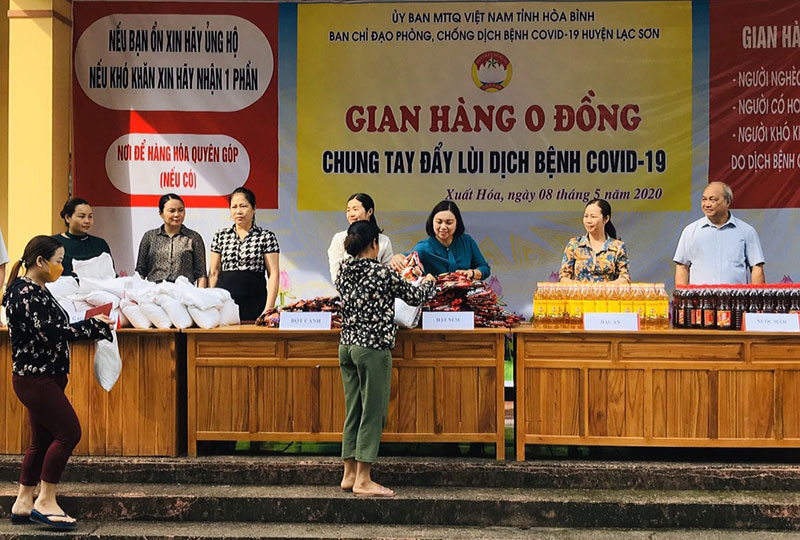 People went to "stall 0 dong" at the People's Committee of Xuat Hoa commune (Lac Son) to buy goods worth VND 100 thousand at VND 0.
Especially, at the provincial level, there are 190 units, 39 banks, businesses and 10 individuals supporting over VND 2.2 billion and goods worth VND 575 million. Support through the District Fatherland Front Committee more than 1.7 billion and goods worth nearly 3.8 billion.
With money and goods received from collectives and individuals, the Hoa Binh Fatherland Front Committee has built 3 "stall
VND
0" in Tan Lac, Lac Son and Da Bac districts; support for the Provincial General Hospital of VND 20 million; allocating 55,100 masks to units participating in disease prevention and schools; 1,250 bottles of disinfection water for schools in 3 districts of Mai Chau, Lac Thuy and Yen Thuy; 50 boxes of instant noodles for the provincial social work center; 40 boxes of instant noodles and 20 fans for the T14 Regiment; 350 masks, 50 sterilized bottles, 300 kg of rice for Lac Son district. Districts and cities have allocated money and goods to the people.
P.V