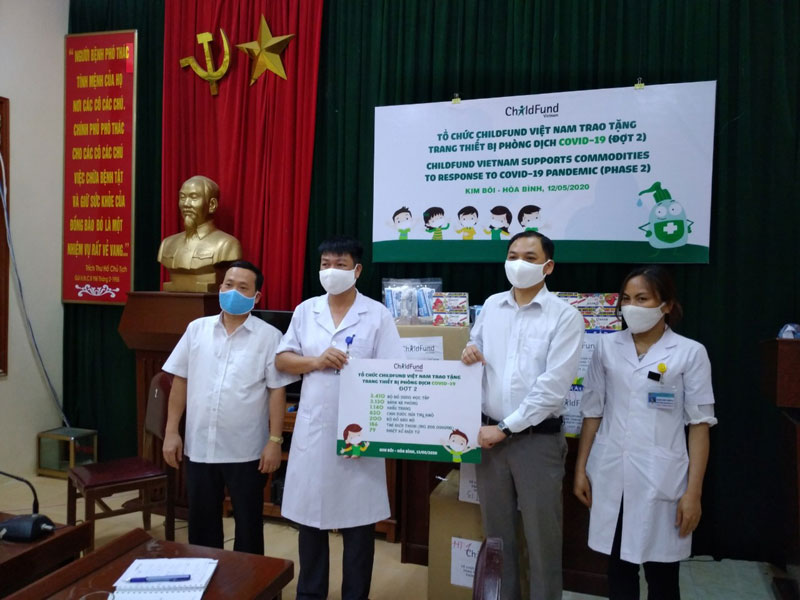 (HBO) – Non-governmental organisation Childfund Vietnam and its regional office in Hoa Binh province on May 12 handed over the second aid package worth 700 million VND (nearly 30,000 USD) to the province's Kim Boi district to assist the locality in the battle against the COVID-19.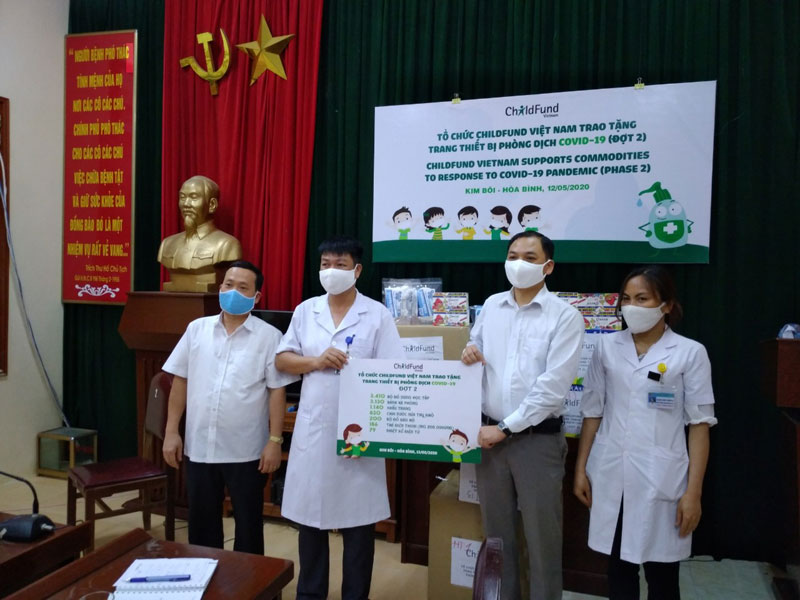 Childfund Vietnam presents the second aid package to Kim Boi district.
This time, the organisation's regional office in Hoa Binh offered 3,410 stationery sets, 3,130 soap bars, 1,140 face masks, and 830 bottles of hand sanitiser.
Included in the package were 186 pre-paid SIM cards worth 200,000 VND each and 79 thermometers.
The package aims to support the district's health workers and five disadvantaged communes under Childfund Vietnam's project, along with families of people with disabilities, teachers and students of kindergartens, elementary and secondary schools.
The support is hoped to mitigate the impact of the pandemic on children's access to health services and education, contributing to curb the spread of COVID-19 in the community./.