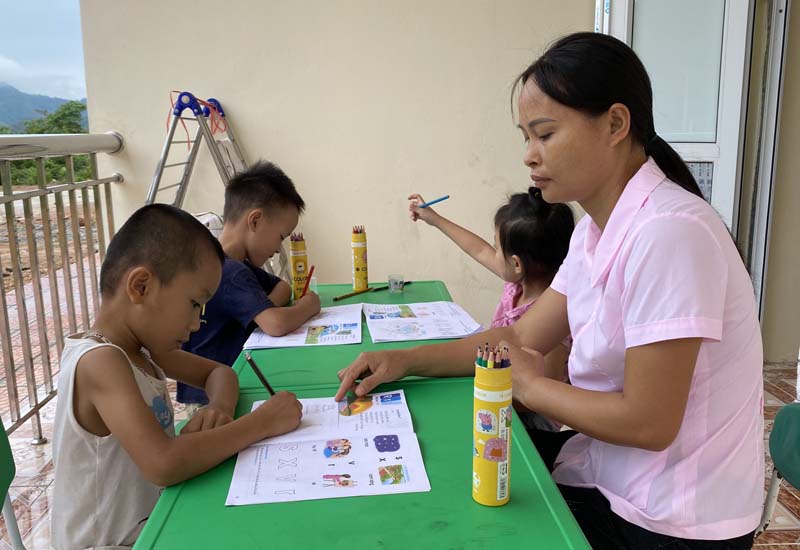 (HBO0 - The summer vacation set for the 2019 – 2020 school year will be shortened from its normal duration as students had to stay home for nearly 3 months of their second semester as part of the country's COVID-19 control and prevention campaign.
As such, the enrolment for the new school year is attracting special attention from parents. The provincial education sector is accelerating its arrangement of the activity, including instructing students to register, preparing human resources, organising exams and setting selection requirements for different school levels.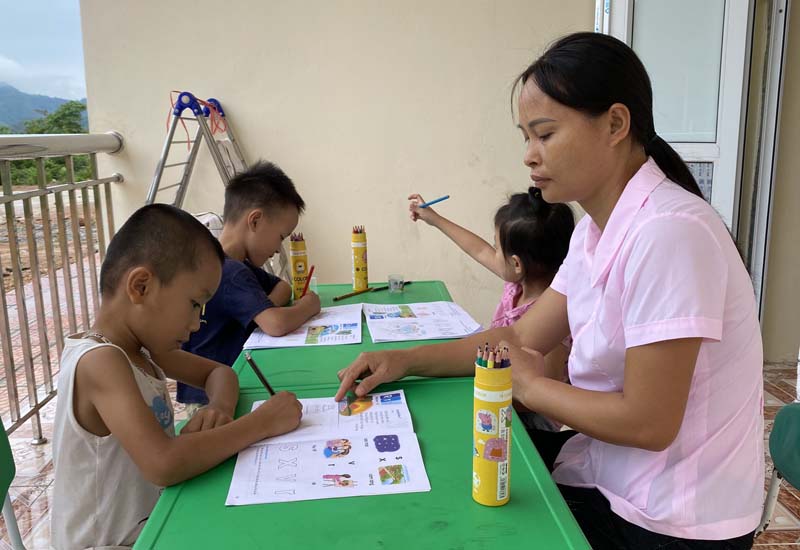 A teacher at the Vay Nua kindergarten in Da Bac introduce the alphabet writing system to five-year-old pupils.
According to the provincial Department of Education and Training, the 2020-2021 enrolment will not be different from other years, with the work scheduled to be completed prior to August 10, 2020. Secondary schools managed by the department will select their 6 graders based on the students' profiles.
Meanwhile, to begin their 10th grade at high schools, students have to take an exam. The exam for students eyeing the Hoang Van Thu school for gifted students will take place from July 11 – 13, while the exam for enrolments to the province's boarding, secondary, and high schools will run from July 23 to 25./.