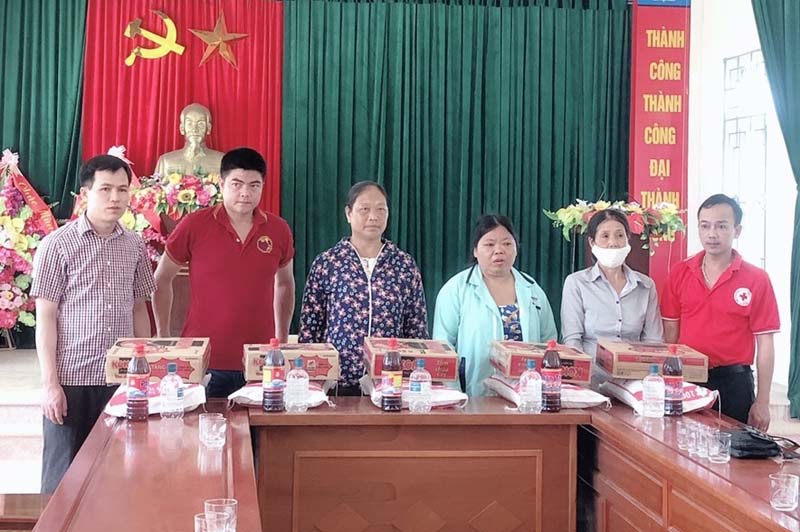 (HBO) - Promoting its role as a bridge in humanitarian activities, the Red Cross Association in Yen Thuy district has helped connect organisations and donors with disadvantaged people, contributing to implementing the social welfare policy in the locality.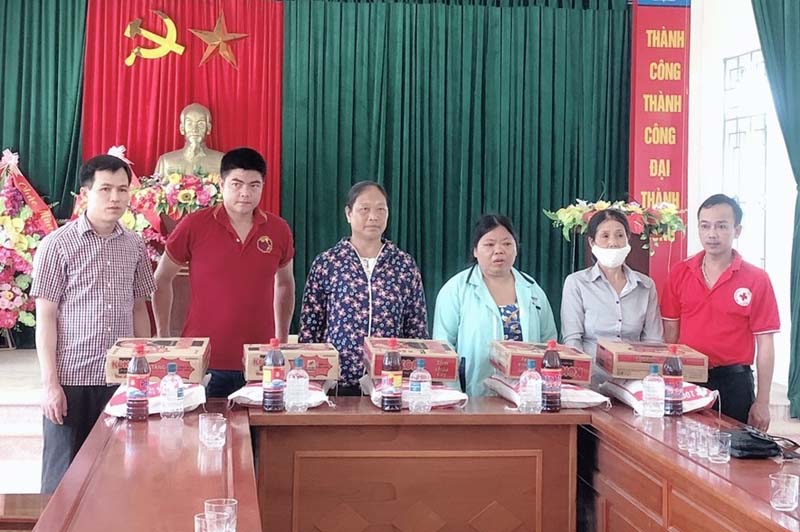 Representatives from Yen Thuy district's Red Cross Association and donors present gifts to students, people living in difficult circumstances in Bao Hieu commune.
Since the beginning of this year, the association has carried out a lot of activities targeting those living in underprivileged circumstances, especially during the COVID-19 outbreak. Movements such as "Tet for the poor and dioxin victims", "Each organisation, individual associated with a humanitarian address", "Red Spring festiva", and "Humanitarian Month" have brought about positive results.
The association has become a "red thread" linking charitable organisations and individuals with needy people living in difficult circumstances through presenting relief, face masks, medical supplies and scholarships and supporting hospital fees.
joining hands in the fight against the COVID-19, the association and units have granted thousands of face masks, sanitisers and soap for locals in Ngoc Luong, Doan Ket, Huu Loi and Bao Hieu communes.
In response to a blood donation campaign, officials, public servants, youths, members armed forces and locals donated a total of 365 blood units.
In addition, charitable activities such as offering free rice, cows and learning tools, and disaster response drills have been held regularly, contributing to social welfare in the district./.