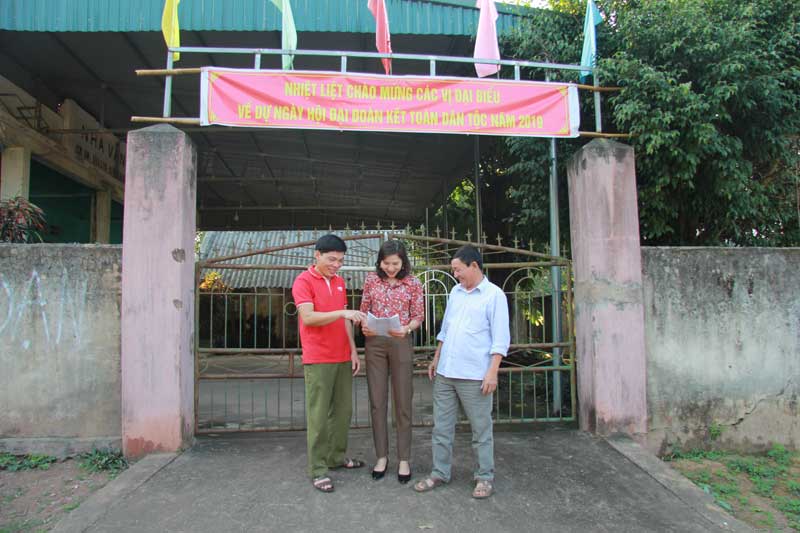 (HBO) – Three years implementing Directive 31-CT-TU issued by the HoaBinh Party Committee on the improvement of the effectiveness and quality of the building and implementation of democracy principle in localities, Lac Son district has recorded positive changes in all fields. Particularly, democracy has been promoted to create high consensus among the local community, ensuring the principles of "getting the public toknow, to discuss, to conduct and to inspect".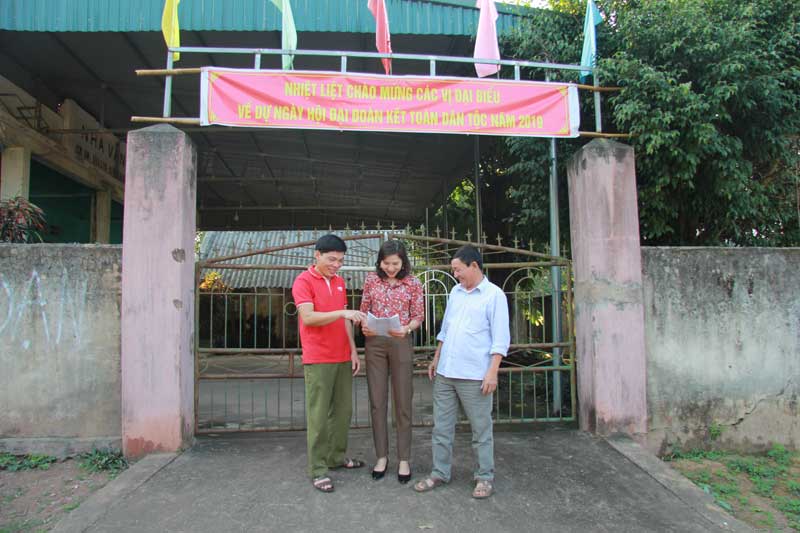 Officials of Vu Binh commune in Lac Son visit locals to collect their ideas on issues related to their legitimate rights and interests.
The efficiency ofthe processing of the questions and recommendations given by the people has been shown in activities of directly meeting and dialoging between local leaders with local people and enterprises.
In three years, the district has held nine direct dialogues at the district level, one with businesses and 92 at the communal and town levels.
The straight forward and open dialogues havehelped solve many problems related to working policies, work safety, and allowances for those who take part in the prevention and fight against COVID-19 pandemic.
Associating the promotion of the democracy principle with the administrative reform, the district People's Committee has standardised administrative procedures, while updating and adding new procedures in one-stop-shop offices in the district, communes and towns as well as online portals.
Meanwhile, a modern one-stop-shop office has been launched in Vu Ban town and Vu Binh, Tan My and ThuongCoc communes. Currently, all communes and towns have launched inter-connected one-stop-shop mechanisms, with 103 offices processing dossiers in 11 areas, along with 254 procedures at the district level in 14 sectors.
The citizen reception board of the district has strictly implemented the receiving, processing administrative procedures and advising the district People's Committee in dealing with complaints and denunciations of citizens.
The implementation of the democracy principle has been manifested in the building of new-style rural areas. Dan village of Vu Binh commune is a good example. Hoang TrongHanh, Secretary of the Party cell of Dan village, said that the encouragement of the people to engage in the new-style rural area building driveenjoys a lot of advantages as locals share a tradition of solidarity without any person acting against the common interest of the whole residential area.
Therefore, as informed of the new-style rural area building policy, 100 percent of the Party members and locals enthusiastically supported and took part in the work in many forms. After 10 years of building new-style rural areas, more than 1 hectare of land has been donated by 70 households for the construction of public works, along with the contribution of cash and working days./.