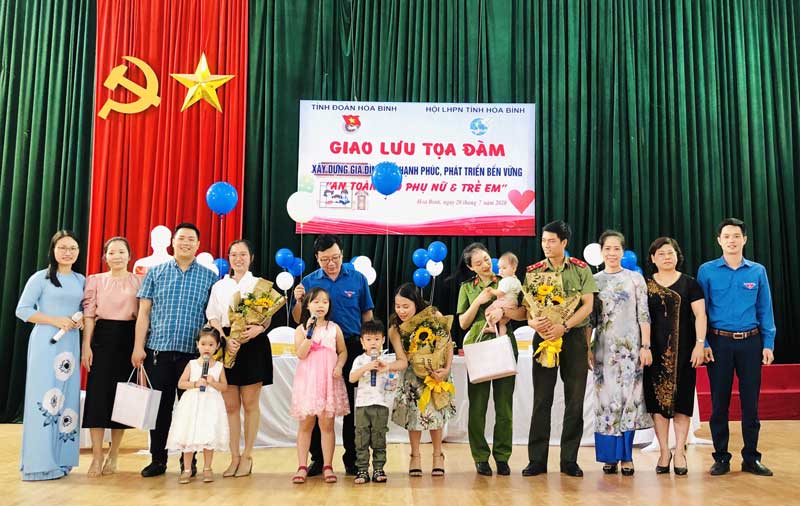 (HBO) – The Standing Board of the Ho Chi Minh Communist Youth Union (HCYU) of Hoa Binh province together with the provincial Women's Union recently held a seminar on young family building and sustainable development with the theme of "Safety for women and children".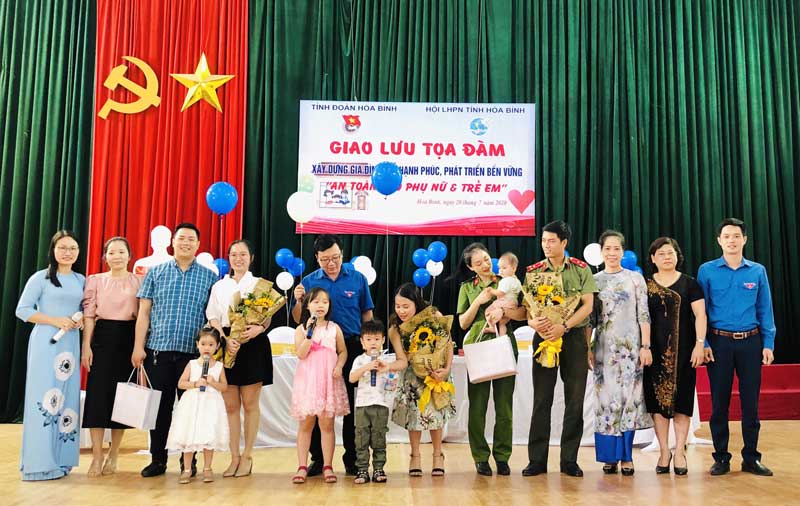 The organisers present flower bouquets and gifts to three outstanding young families.
The first part of the event featured an interactive play by members of the provincial HCYU on domestic violence prevention and combat. It conveyed the knowledge and message on domestic violence in the province as well as its consequences and impacts on each individual, family, the community and the society.
At the event, members of the provincial HCYU and Women's Union joined in an exchange with three outstanding young couples: Nguyen Hoang Ha and Vu Thi Dieu Hang, who work at the province's general hospital; Nguyen Nhu Quynh and Nguyen Thi Thuong, who are a cadre of the Hoa Binh HCYU and an entrepreneur; and Nguyen Huu Luat and Bui Thuy Ngan, who both are members of the armed forces.
The couples joined a quiz which helped them understand each other better. They also shared experiences to build a happy family and learn useful skills in life, among others.
The talks with the three families also underlined the values of family and popularised general knowledge, domestic violence prevention and combat, gender equality and the Law on Children to the participants./.