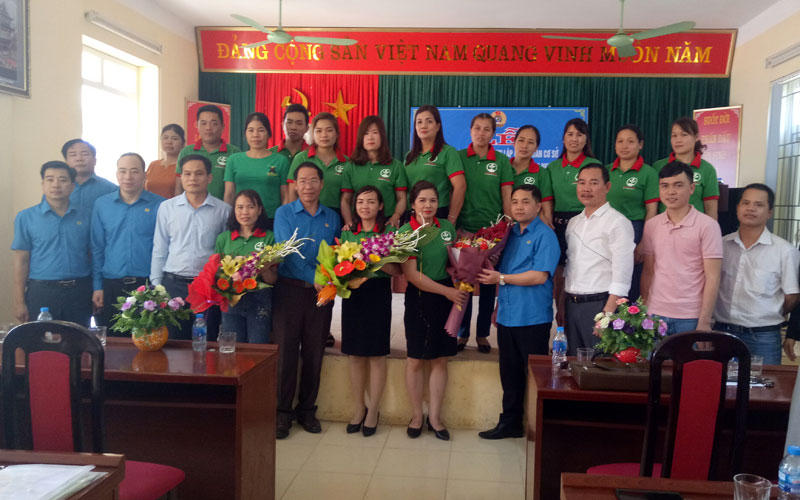 (HBO) - Hoa Binh province now has more than 88,450 labourers and 1,081 trade union organisations, including 862 at the non-business sector, gathering a total of 60,118 members.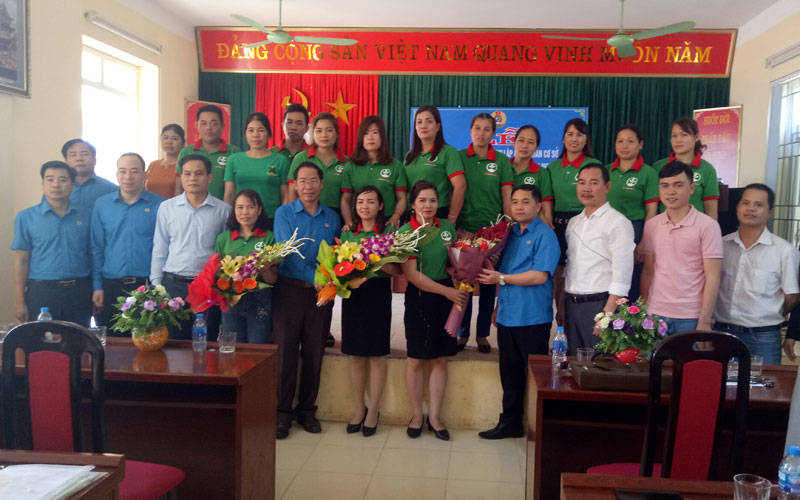 Leaders of the provincial confederation of labour congratulate Hoa Binh Fertilizer and Technology Transfer JSC on the formation of its trade union.
The labour confederation aims to admit 10,000 members for 2018-2023, and establish trade union organisations at all eligible agencies and enterprises
.
It has proposed the provincial People's Committee issue documents guiding non-State firms and production and business facilities in the locality to join hands in this regard, and the results have been beyond expectations. In the first half of this year, there were 2,000 new trade union members and 12 new trade union organisations.
All-level trade union organisations have made efforts in the communication work to promulgate guidelines, policies and laws among labourers, and collecting their opinions, helping to ensure their rights and interests.
They have also worked to raise the efficiency of the protection of employees' legitimate rights and interests, as well as emulation movements./.