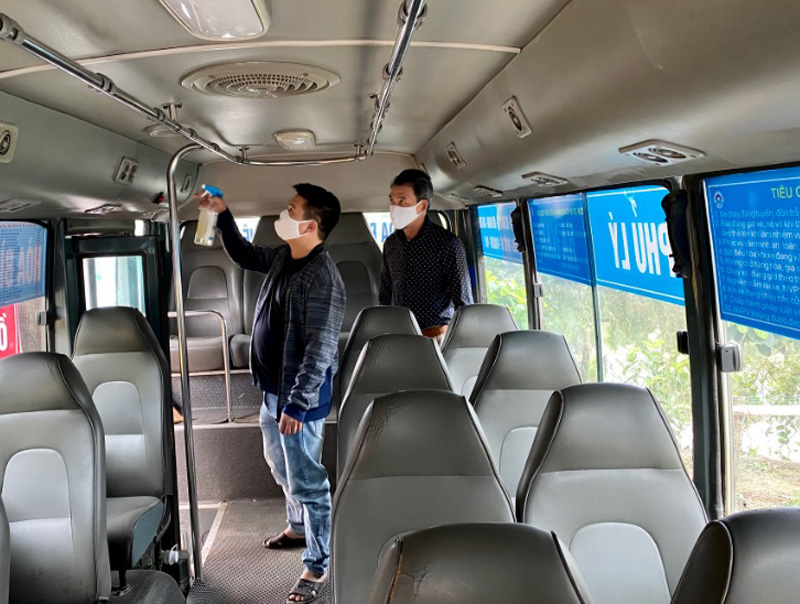 (HBO) – Hoa Binh province has drastically monitored locals returning from Da Nang and other COVID-19-hit localities in July, while applying measures to prevent and control the pandemic.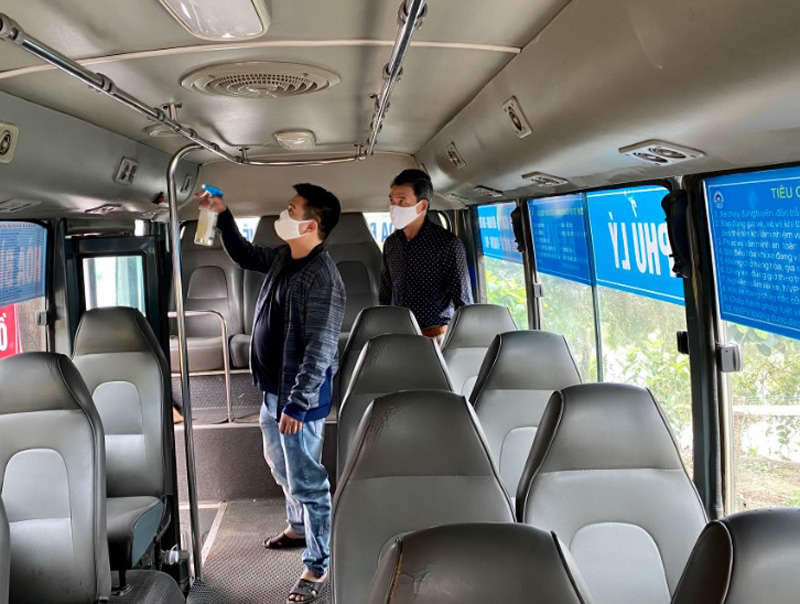 Hoa Binh Bus Company has requested drivers to clean and sterilise vehicles to prevent COVID-19 pandemic.
Apps for health declaration, quarantine supervision and trace tracking have been installed in all departments, sectors and localities across the province. Meanwhile, the revision of those returning from Da Nang has been implemented. Some sectors have finished the work.
Locals who returning from Da Nang and localities reporting COVID-19 cases in the community from July 13 have been listed. Those who had close contacts with COVID-19 patients have been put on quarantine in healthcare facilities where their blood samples were taken for testing.
The 14-day quarantine has been applied on those who visited the same places that the patients had been to following the notification from the Ministry of Health. Those who passed by and stayed in Da Nang and the pandemic-hit localities from July 13 are being on home quarantine.
Along with the revision, the province has advised locals to strengthen measures to prevent the virus from spreading in the community.
Locals have been asked to inform the local administrations and healthcare officials if they discover illegal immigrants, while coordinating with authorities in tracking, monitoring and managing people who returned home from foreign countries as well as localities that have COVID-19 patients. They are also advised to abide by regulations on pandemic prevention and control in a fully and proper manner./.