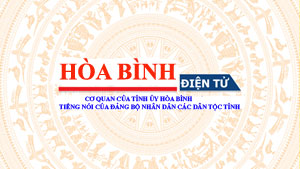 (HBO) - The Standing Committee of the Provincial Fatherland Front has collaborated with Everfam Co., Ltd. to install 315 free water purifiers, Unilever Pureit, for 66 schools from the kindergartens to the high schools in the province with 31,515 students benefited.
In which, they have been installing 192 water purifiers for 41 kindergartens, primary schools and secondary schools with 19,153 students benefited, 47 ones for 13 boarding and semi-boarding schools with 3,990 students benefited and 86 ones for high schools with 8,372 students benefited.
By the end of August 2020, the installation was completed. The investor has handed over to the school for use in the new school year.
For the management, warranty and repair, the schools themselves can preserve the water purifiers and be sure not to let the equipment fall or break. Within 3 years from the date of installation, if the equipment is damaged or has technical defects, the company will repair it free of charge. If the device is dropped or there is any external impact that damages or breaks the device, the school must pay the cost.