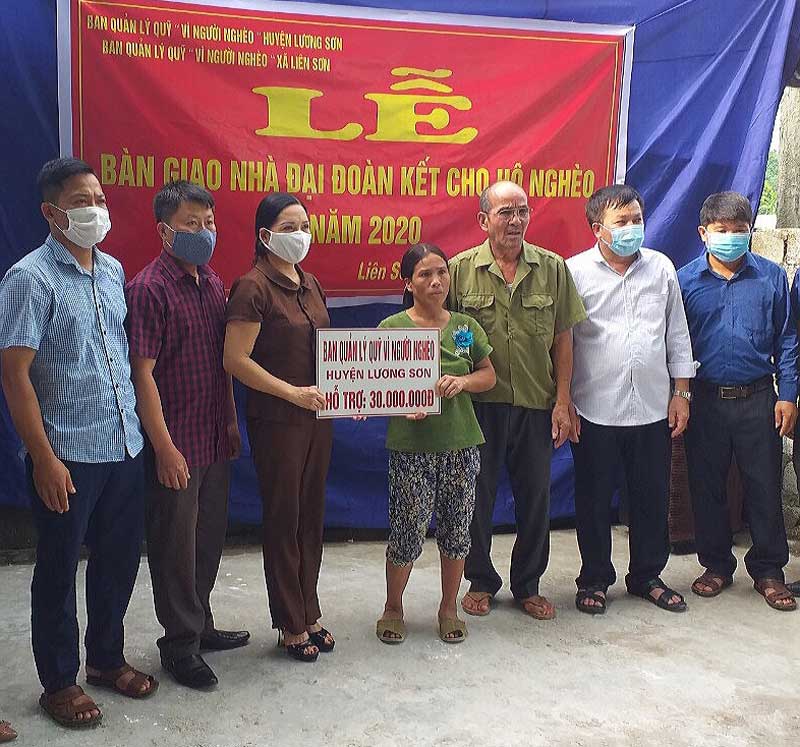 (HBO) - The Vietnam Fatherland Front Committee in Luong Son district and the local management board of the fund for the poor have organised a ceremony to hand over two charity houses to two poor households in Lien Son commune. They are Bui Thi Thanh in Ao Kenh village and Bui Van Hieu in Lat village.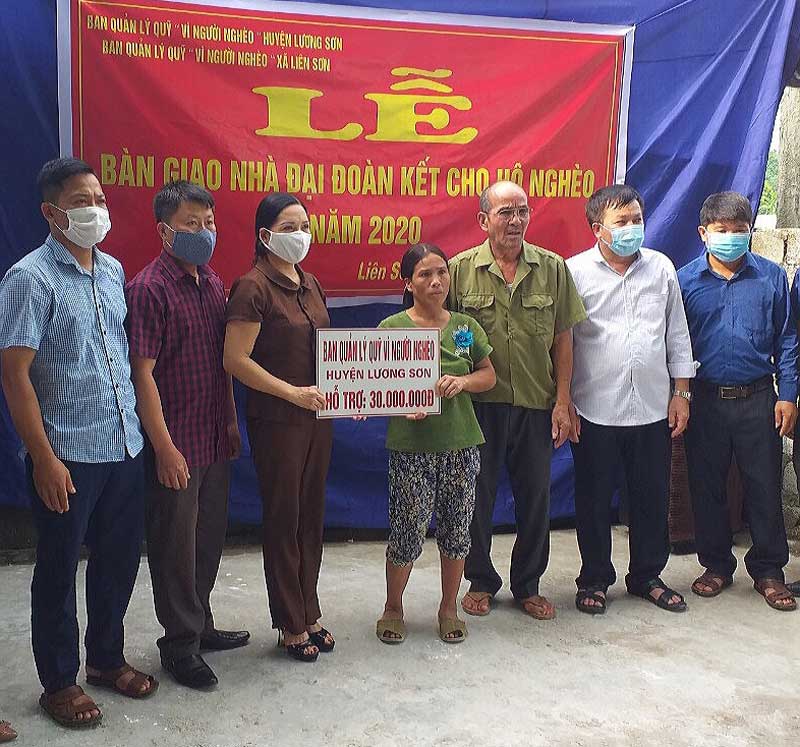 Leader of the Luong Son Fatherland Front Committee hands over the new house to Bui Thi Thanh.
Each family received 30 million VND (USD) to build their new homes. Thanh, who lives alone, also got 17.3 million VND worth of financial and material donations from a charity group in Nam Luong Son.
Meanwhile, the communal Fatherland Front Committee mobilised locals to donate workdays to build the houses. Thanh's house cost about 80 million VND, while that of Hieu over 100 million VND.
The meaningful programme demonstrates mutual support and helps its beneficiaries stabilize their lives and overcome difficulties.