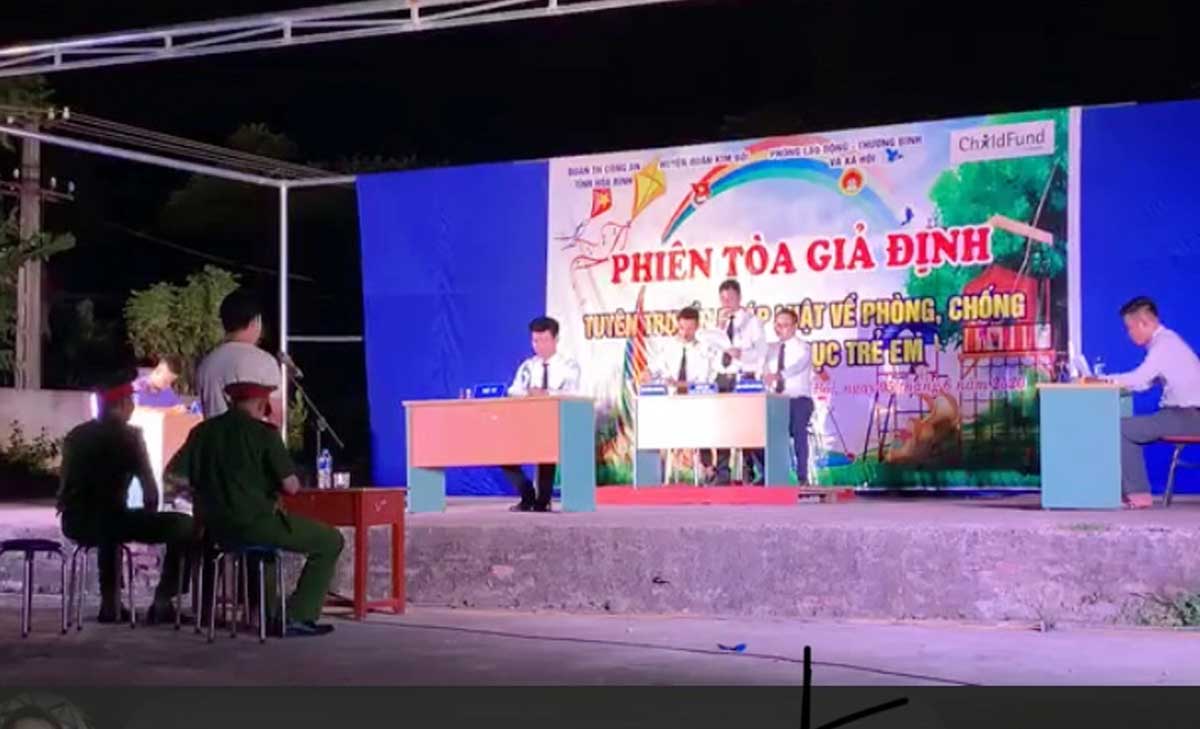 (HBO) – Close to 1,000 children, teenagers and young adults have benefited from a project on Strengthening Local Child Protection System Effectiveness from 2017 – 2020.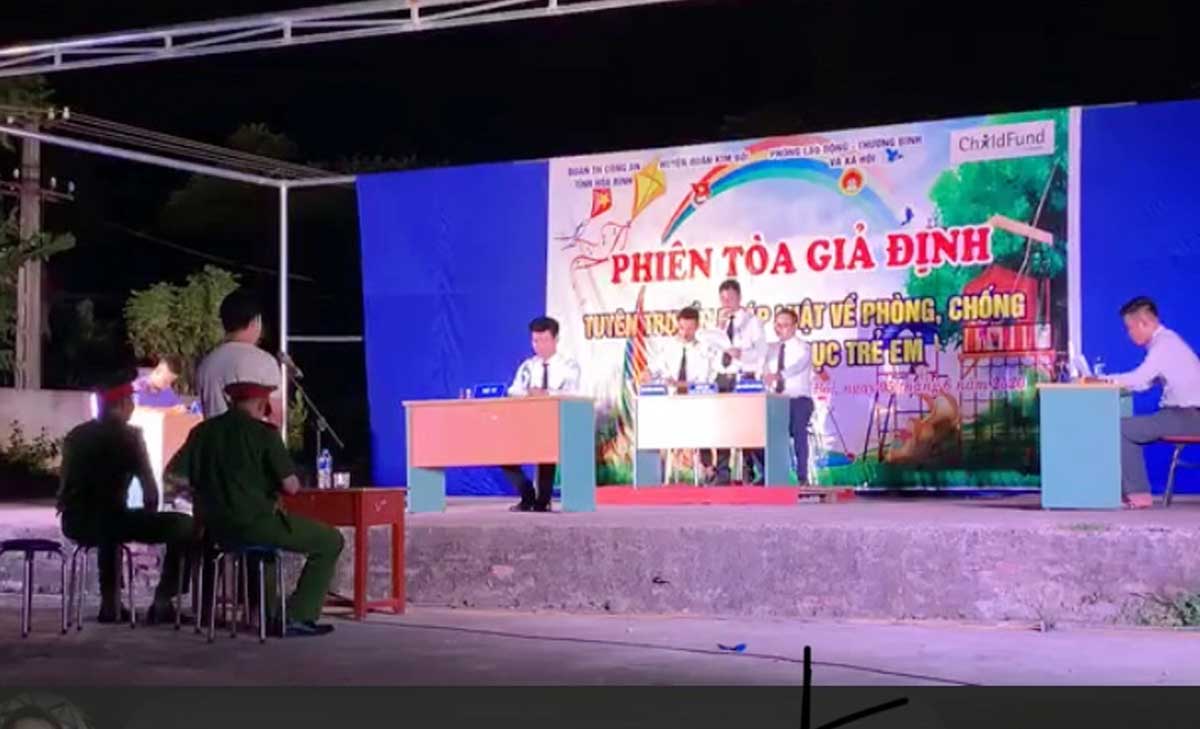 Childfund Vietnam coordinates with Kim Boi district's labour, invalids and social affairs division to organise moot courts on child sexual abuse cases in Cuoi Ha commune.
The project has produced positive results with the commune- and district-level child protection systems proving better effective. Up to 93 percent of the children asked said they know who to report to when they or their friends are at risk of sexual abuse while all respondents said they feel safer compared to two years ago. Some 70 percent of the project children were provided with knowledge on how to prevent sexual abuse through training by Childfund Vietnam.
Awareness of parents, teachers and other adults and the children's participation in this matter have been raised, with 85 percent of the children saying parents had talked to them about child and sexual abuse, and reproductive health.
All parents asked had correct perception of sexual abuse; while parents and people have reported abusive cases to social workers, staff from the provincial Department of Labour, Invalids and Social Affairs and National Child Protection Hotline 111.
Parents have been better supportive of their children taking part in programmes, forums and camps on the occasion of the Children's Day (June 1) and Mid-Autumn Festival and exercising their rights.
Additionally, capacity of child protection social workers in target communes has been improved. After the project ended, local administrations committed to maintaining and developing child protection activities with their own resources.
Meanwhile, Childfund Vietnam pledged to continue cooperating with the department in policy advocacy to expand the commune-based child protection network across the province, on the basis of which an advanced version of the project will be developed nationwide./.