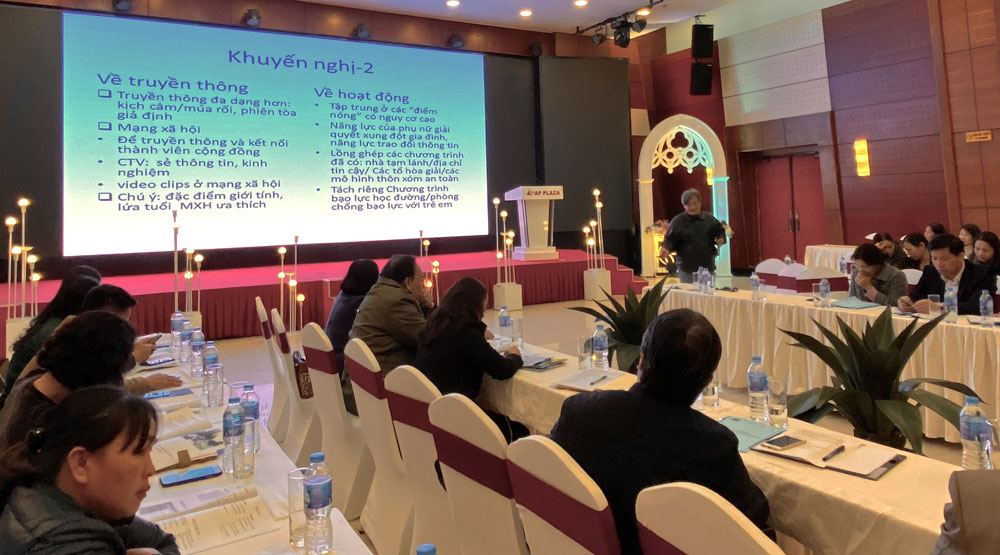 (HBO) - The Women's Union of Hoa Binh province on December 30 held a meeting to summarise a project of enhancing the role of women and girls in preventing and combating gender-based violations. The event drew leaders of provincial departments and sectors as well as four district and 16 communes covered by the project.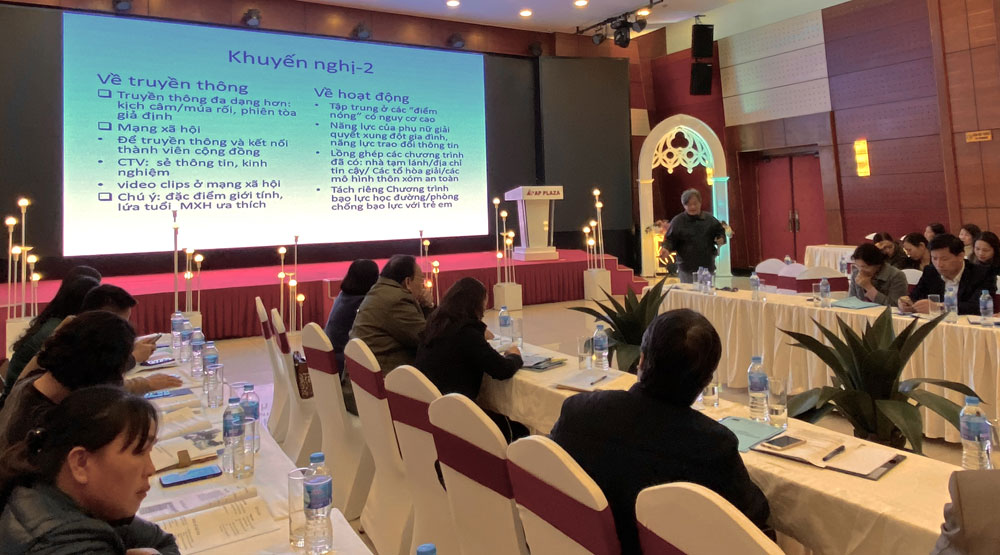 An overall view of the event.
The project, funded by the Justice Initiative FacilitationFund(JIFF), was implemented from June 2019 to December 2020.
After nearly two years of implementation, the project basically completed all targets. Particularly, the indications on communications to raise public awareness exceeded the goal.
Specifically, the project approached 4,312 people (180 percent of the target), giving legal consultations to 995 people (99.5 percent), and helping reduce the ratio of people suffering violence by 7-9 percent.
Meanwhile, 100 percent of the local officials received training and communications on changing behaviours in preventing and combating gender-based violations.
In the four districts it covered, the project provided direct consultations to 995 people, while giving legal knowledge and policies against gender-based violence, domestic violence and sexual abuse against children policy to 2,952 people via stage performance format.
A writing contest on eliminating discrimination against women and girls was held, drawing 1,100 entries, with 15 outstanding pieces of writing wining prizes.
At the meeting, participants evaluated the outcomes of the project, sharing experience and pointing out difficulties and shortcoming during its implementation, while giving orientations for the future operation of the project.
At the same time, they also gave proposals to protect and ensure the rights of women and girls, including the issuance of procedures to detect, support, interfere and handle violation cases, and maintain and multiply the project models./.