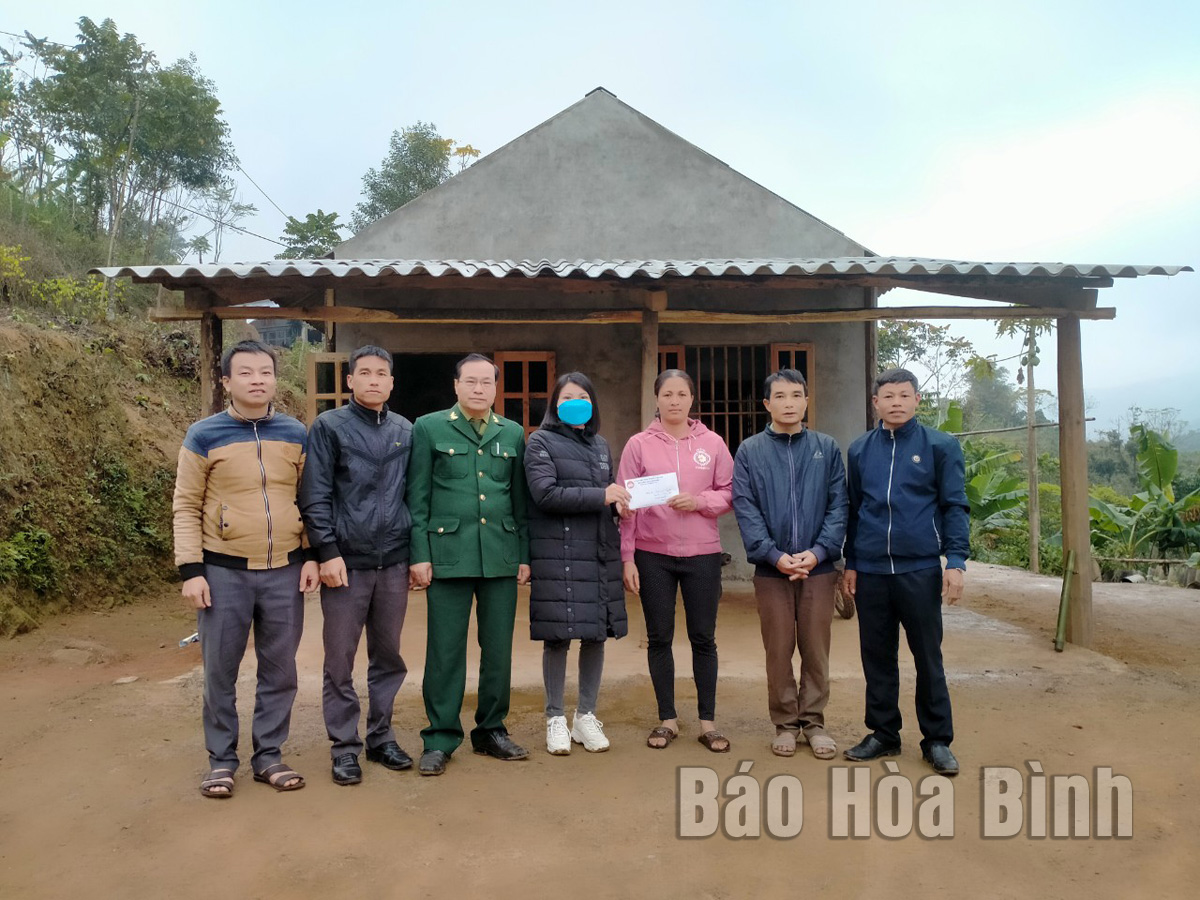 (HBO) – The Fatherland Front Committee of Cao Phong district has mobilised community support to build houses for families in need, improving livelihoods and constructing a new-style rural area.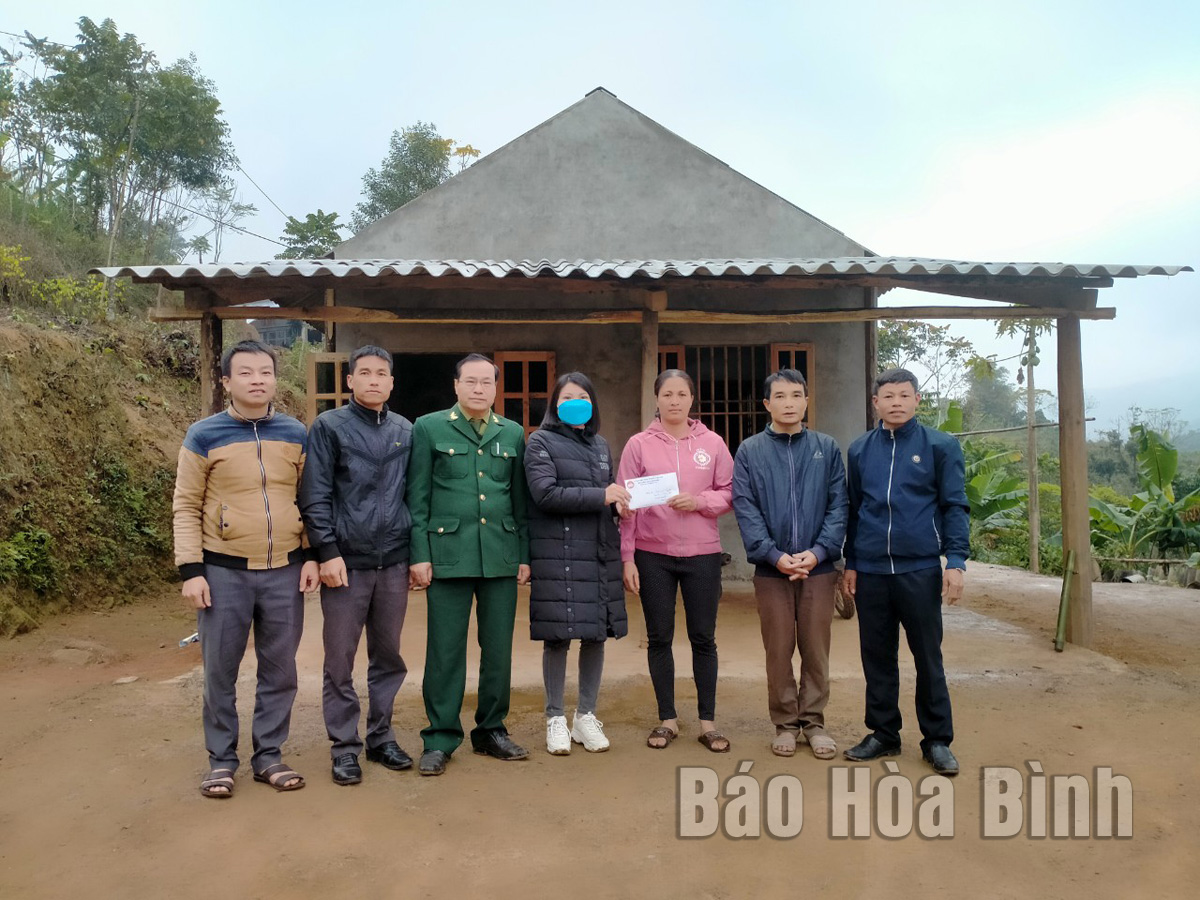 Representatives from Cao Phong District Fatherland Front Committee and Thach Yen commune provide financial support for Bui Van Quynh, a resident in Bo hamlet, helping him build a safe and durable home.
Bui Van Quynh's family, a poor household in Bo hamlet, Thach Yen commune, lived in a temporary house after being forced to evacuate from a landslide-prone area. They left without compensation and the thought of building a new house had never occurred to them. But with financial support from the fatherland front, relatives, and community, Quynh was able to build a 70 square-metre house at a cost of 120 million VND (5,200 USD). With the new house, Quynh's family is secure, and can now redirect efforts to focus on agricultural production and better livelihoods.
Over the past years, the Fatherland Front, the government and locals have showed respect and helped aid the poor, seeing this an important task and a priority in district policy.
Together with support from higher levels, the fatherland front routinely launches campaigns to mobilise support from local officials, enterprises, and benefactors to help the impoverished build new homes.
Last year, 37 houses worth 951.7 million VND were built for the poor, 210 million VND of which came from the province's fund for the poor, 255 million VND from district and communes' funds for the poor, and 486.7 million VND from local organisations and benefactors.
In the first quarter of 2022, five houses worth 110 million VND were handed over to impoverished households in Thach Yen and Hop Phong communes.
According to Chairman of the Cao Phong District Fatherland Front Committee Nguyen Cong Minh, programme on building houses for the poor has received enthusiastic support from the community. The constructions provide motivation and inspiration for those less fortunate to try their best and overcome challenges to have better livelihoods.
The fatherland front has worked to ensure the fund for the poor is used and distributed in a timely fashion and in line with current regulations, Minh said. Committees at communal levels are asked to examine locals' housing conditions and their economic status to verified those that needs support.
In the coming time, the district's Fatherland Front Committee will continue to mobilising community support for the fund for the poor, Minh stressed./.