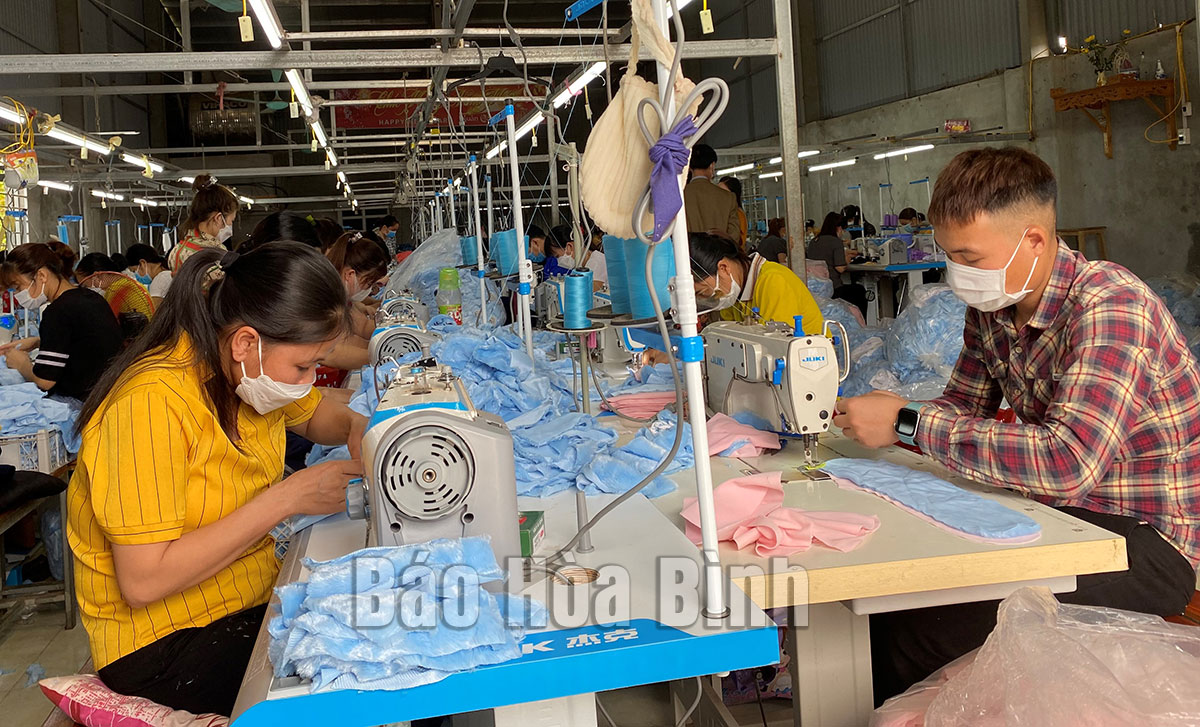 (HBO) - Lac Son district in Hoa Binh province currently has 44 cooperatives with a total of 579 members. All of its cooperatives flexibly adapt to market changes and have created regular employment with stable incomes for about 700 workers.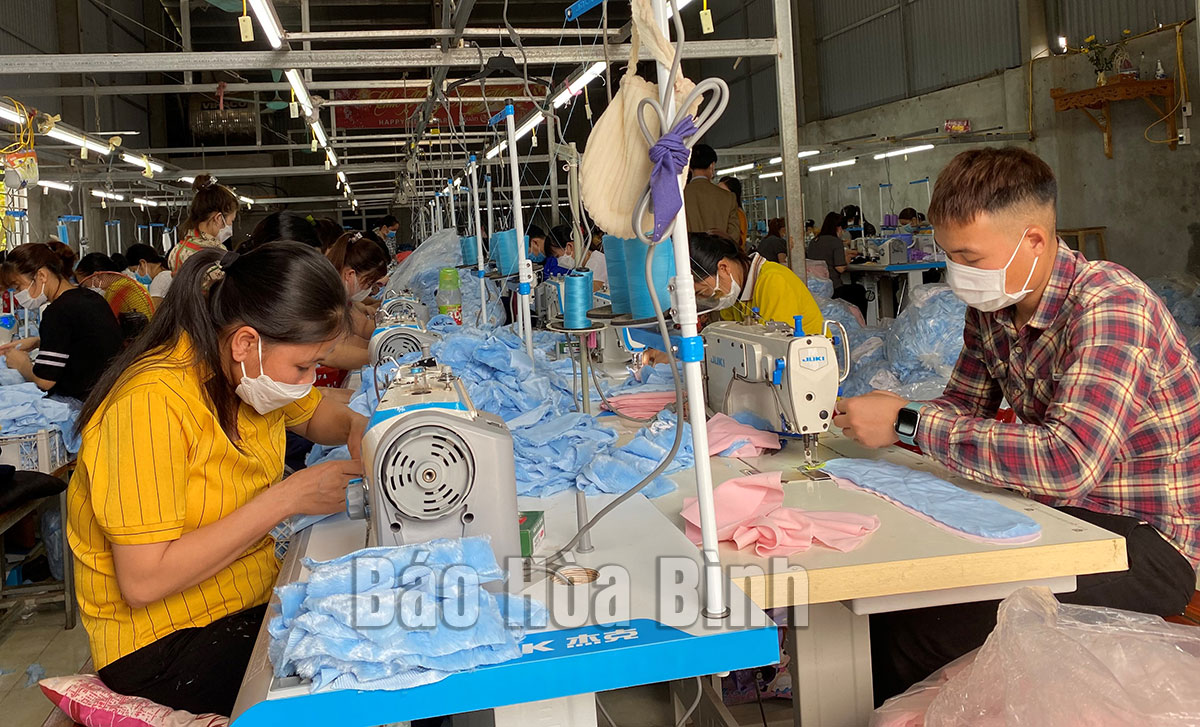 Long Vien Cooperative in Vu Ban town, Lac Son district, has created jobs for about 100 workers with monthly incomes of 4-6 million VND.
Lac Son is a purely agricultural district, where most people are involved in household farming. Production has faced many difficulties in recent times from high input prices, while product sale prices have remained quite low. They have also had to deal with natural disasters and COVID-19. The cooperative model is viewed as an important means of overcoming the difficulties they regularly face.
During operations, cooperatives actively identify market needs to invest in equipment, machinery, and technology, and also pass on guidelines and policies from the Party, State, and the province to farmers. Markets for agricultural products are found, and various agricultural services are provided. Some cooperatives have quickly adapted to the market mechanism after linking and working with others and with businesses, to bring greater economic benefits to members, contribute to resolving problems associated with agricultural workers in the countryside, and build new rural areas.
As someone who came from elsewhere to live and work in Vu Ban town, Tran Van Tuyen recognises the advantages Lac Son district holds, such as abundant human resources and a large number of young people.
"After working for many years in Lac Son, I could see that many people had no jobs and were forced to leave their homeland to seek work in other localities," Tuyen said. "In response, I decided to establish the Long Vien Cooperative in June last year, to create jobs for local people. My cooperative specialises in manufacturing stuffed toy animals for export to China, so the technical requirements are quite high and demand that workers be meticulous and careful in each stage. Prior to engaging workers, we train them in techniques for about 3 days."
The Long Vien Cooperative is affiliated with the Chi Thien Talauma Nut Cooperative. It provides machinery and vocational training to workers at Chi Thien and finds markets for its products. Chi Thien, meanwhile, is responsible for finding workers and providing warehouses. Long Vien now has 150 sewing machines, 70 of which are in the cooperative's workshop while the remainder are with other local cooperatives and enterprises it has relationships with. Long Vien offers stable employment to about 100 local workers, with monthly incomes of 4-6 million VND. It produces an average of 40,000 products each month, generating about 800 million VND in revenue and 120 million VND in profit.
"I studied at a medical college, but after graduating I couldn't find a job in the right profession," Luu Thi Thanh Dung, who lives in Nga Ba hamlet in Xuat Hoa commune, said excitedly. "Fortunately, in mid-2021, I was accepted into a management position at Long Vien Cooperative. I supervise all of the work in the garment factory and provide guidance to workers, from sewing to quality control and packaging. My average salary is 9-10 million VND a month. All workers, myself included, receive insurance and maternity benefits. The cooperative visits us when we are sick, and we are paid extra when we work overtime."
Lac Son district is implementing policies to support the establishment of new cooperatives under the Law on Cooperatives, which focuses on the establishment of multi-sector cooperatives. The district is encouraging local enterprises and cooperatives to apply high technology in production under VietGAP and organic standards, and to link with each other to expand production. It is also trying to create the necessary conditions for cooperatives to strengthen their cooperation with the Provincial Cooperative Union and to send workers to vocational training. Such efforts are actively contributing to creating jobs and raising incomes./.