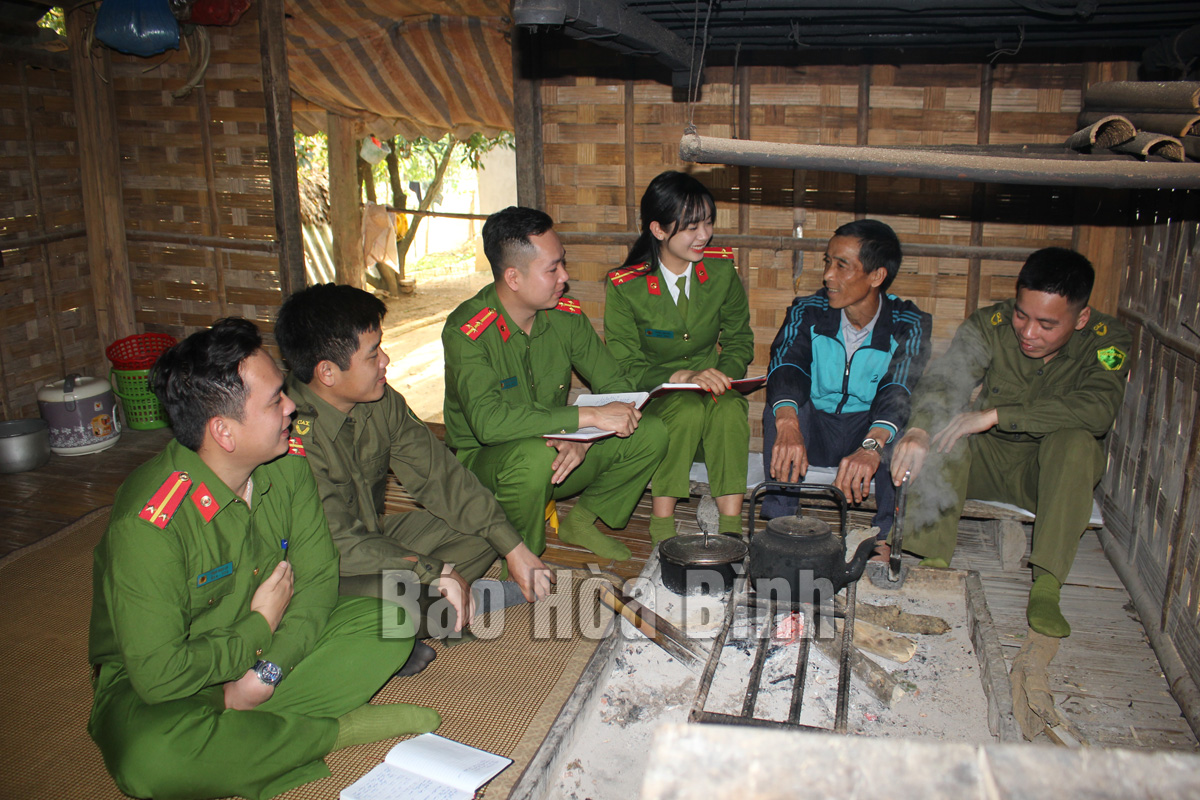 (HBO) – For about one year of implementation, a special emulation movement among the public security force of communal-level localities in Hoa Binh province has helped strongly improve each police officer's awareness and performance. It has encouraged the force to maintain a good grasp of the local situation and effectively carry out the "All people safeguard the Fatherland's security" movement, thereby helping ensure security - order and win people's support.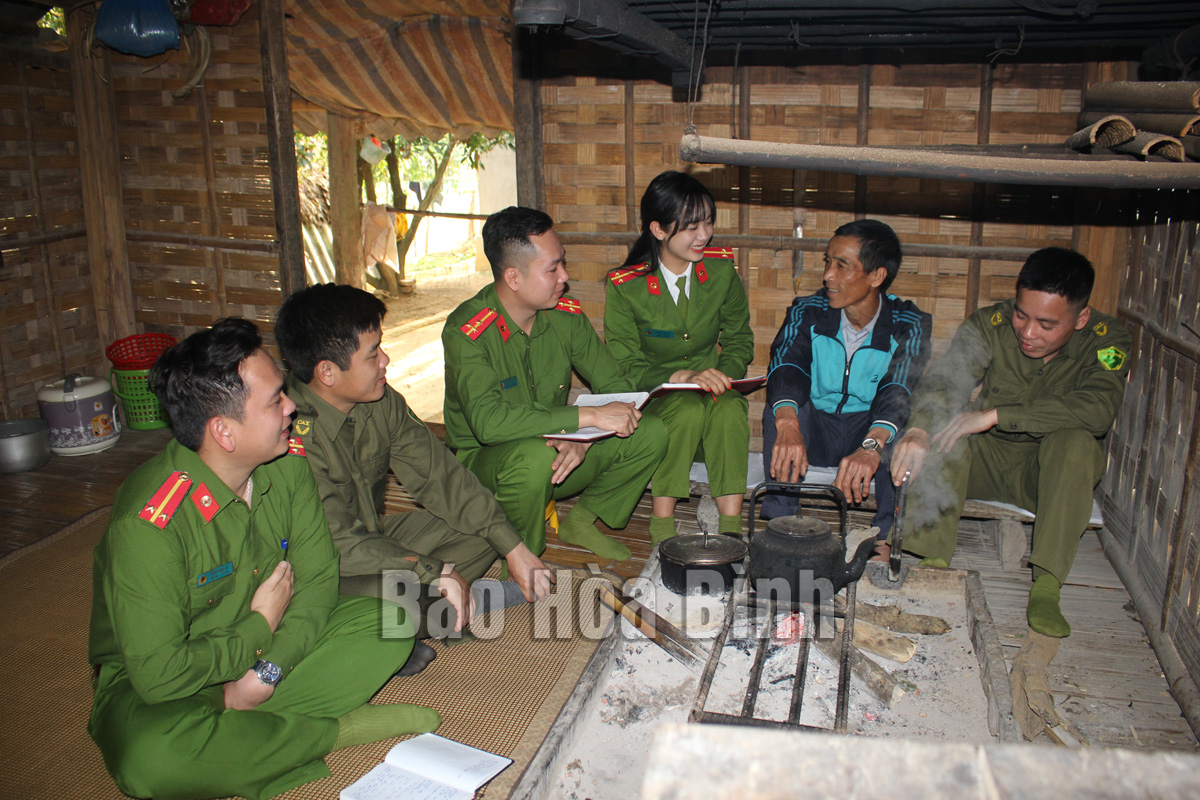 Police of Binh Thanh commune (Cao Phong district) have kept working to have a good grasp of the local situation.
Apart from maintaining a good grasp of the local situation, the public security force in communes, wards, and townships has given timely advice to district-level Party committees, public security divisions, and local administrations to deal with emerging security - order issues. Staying proactively in preventing and fighting the crimes, they have launched crackdowns to safeguard local security and order, especially before, during and after important political events of the country and their localities.
Communal-level police have coordinated with the provincial and district-level public security forces to uncover 264 of the 294 criminal cases related to social order (equivalent to 89.8%), 15 gambling cases with 155 suspects detained, and 54 drug crime cases with 115 suspects arrested.
In addition, the State management over security - order has been enhanced. Particularly, communal-level police have actively carried out the national population database project and another on producing, granting and managing identity cards. They have pushed ahead with the second phase of a plan to encourage people to hand over weapons, explosives, and support tools and fight law violations in this regard. The force has also promoted the reception and handling of administrative procedures at their headquarters in a way that meets administrative reforms requirements.
In the special emulation movement, there have been many exemplary police officers who have stood out in not only performing specific tasks but also assisting people with disaster response and farm produce harvesting.
From June 1, 2021 to June 1 this year, 36 collectives and 84 individuals of communal-level police won commendations, including more than 10 honoured with rewards from the Ministry of Public Security, the Standing Board of the provincial Party Committee, and the provincial People's Committee. The praise represents the recognition of unceasing efforts by communal police to safeguard security - order and combat against COVID-19, thereby helping promote their prestige in society./.