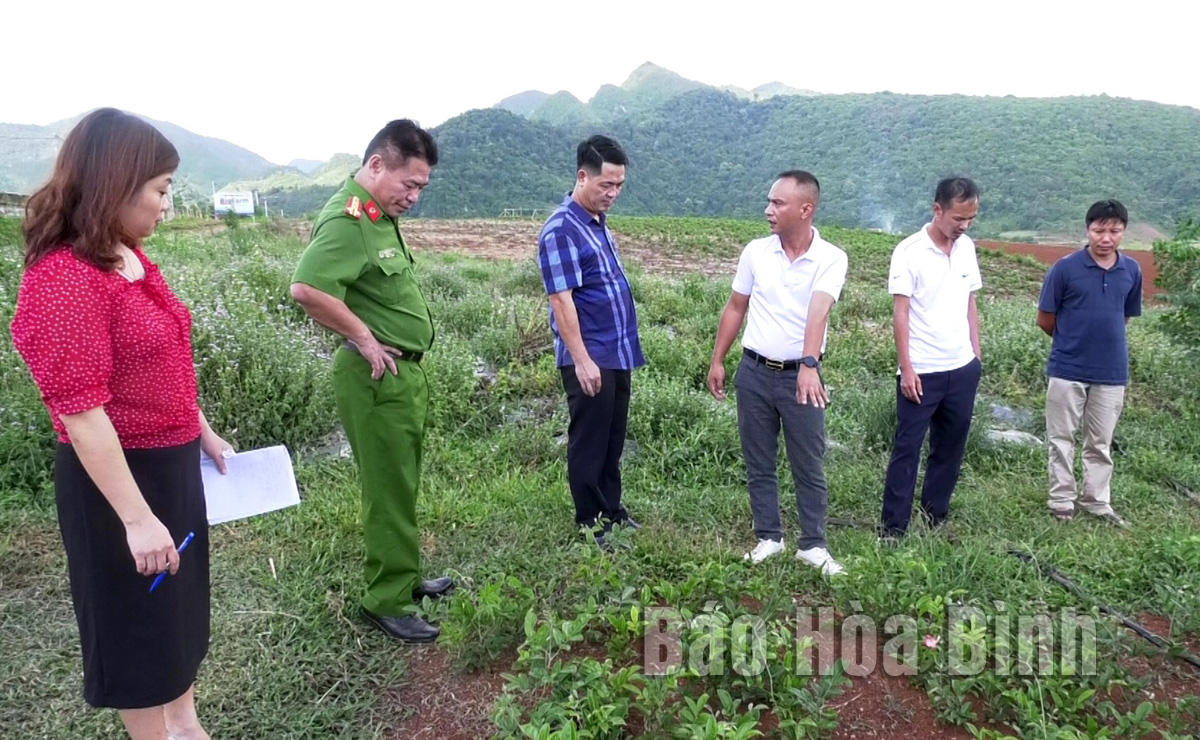 (HBO) - Besides the advantages of beautiful natural landscape, cool climate, rich and diverse cultural identity, friendly and hospitable people, Da Bac district also has over 6,000 hectares of water surface on the Da hydropower plant reservoir which is regarded as "another Ha Long Bay on land". Its geographical location near Hoa Binh city and Hanoi capital makes the district an attractive investment for socio-economic development.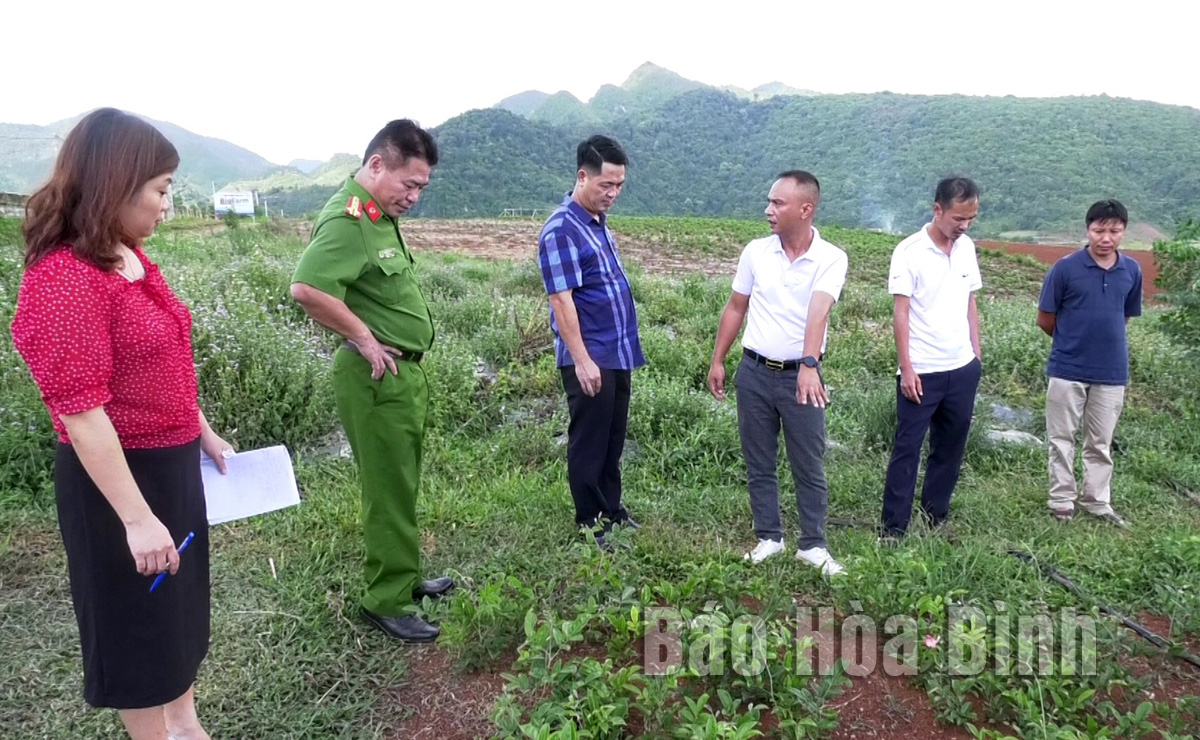 Luong Van Thi (fourth from right), Chairman of Da Bac district People's Committee inspects the effectiveness of the model of growing medicinal plants in Yen Hoa commune.
Luong Van Thi, Chairman of the district People's Committee, said that Party committees and authorities at all levels have focused on restructuring the agro-forestry economy in line with the strengths of each commune and locality. As a result, the socio-economic development of the district has gradually achieved positive results. The production value has grown at a rate of 7.14%.
Over the past years, the district has fully optimised the Party, State and Government's programmes and policies to support socio-economic development in communes relocated to make room for the reservoir. It focuses on mobilising capital sources to develop sustainable livelihoods for local residents such as forest plantation, cattle raising, developing fish cage farming in the direction of commodity development, and training professional human resources to serve the demand of local socio-economic development.
Hoa Binh province has also carried out many specific policies to support socio-economic development, and improve the lives of relocated people such as projects on crop restructuring, livestock breeding, cage fish farming and developing eco-tourism, creating livelihoods for people.
Hundreds of households relocated for the reservoir of the Da River hydropower plant have invested in cage fish farming with output reaching over 1,300 tonnes per year and earning hundreds of billions of Vietnamese dong in revenue.
Dozens of investors have come to the locality to survey and seize business opportunities. There are 20 non-budget investment projects that have been approved by the provincial People's Committee in the fields of afforestation, production and tourism.
According to Chairman Thi, despite of positive results brought about by the socio-economic development programmes, the district still faced difficulty in stabilising life and long-term production for relocated people because most of them are ethnic minorities with backward farming practices.
The rate of poor households in the locality is still high due to unstable production.
It is hoped that more favourable policies should be devised for the relocated people, especially in supporting the construction of essential infrastructure and encouraging enterprises to invest in food processing and sales, he said./.