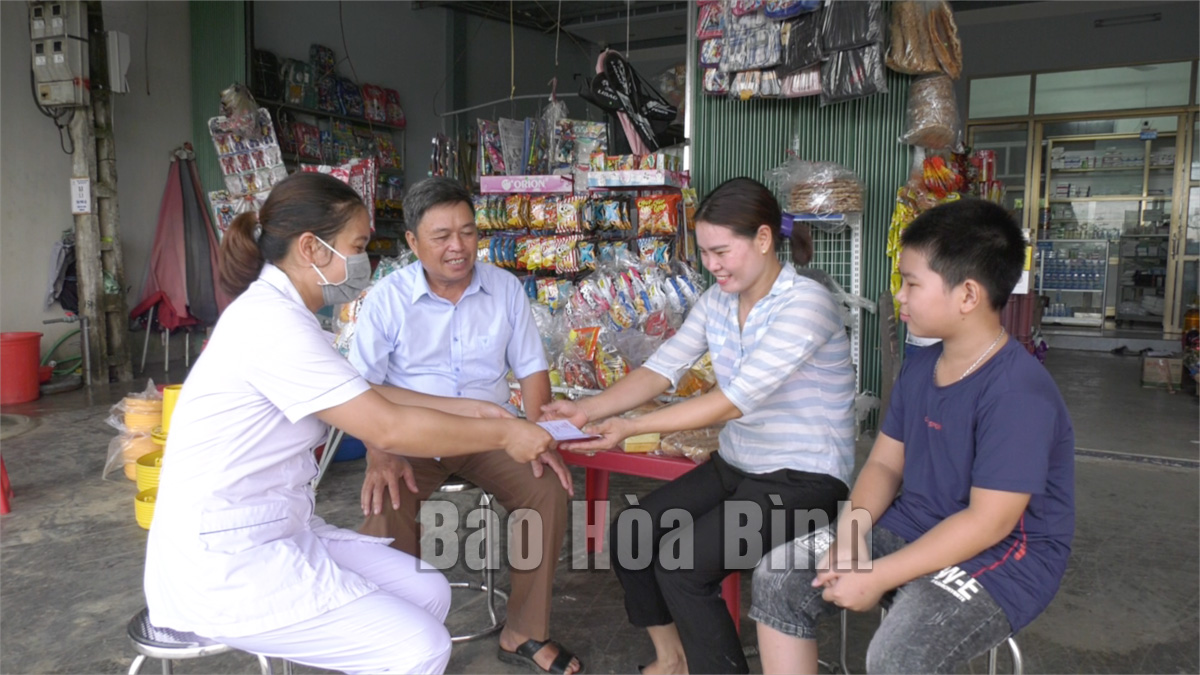 (HBO) - Yen Thuy district has paid special attention to vaccinating its residents against the coronavirus.
With the pandemic has been kept at bay, vaccinated people seemed to lower guard against the virus and be reluctant to receive booster doses. As a result, the number of adults getting the third and fourth doses and vaccinated children aged 5 – 12 remained relatively low.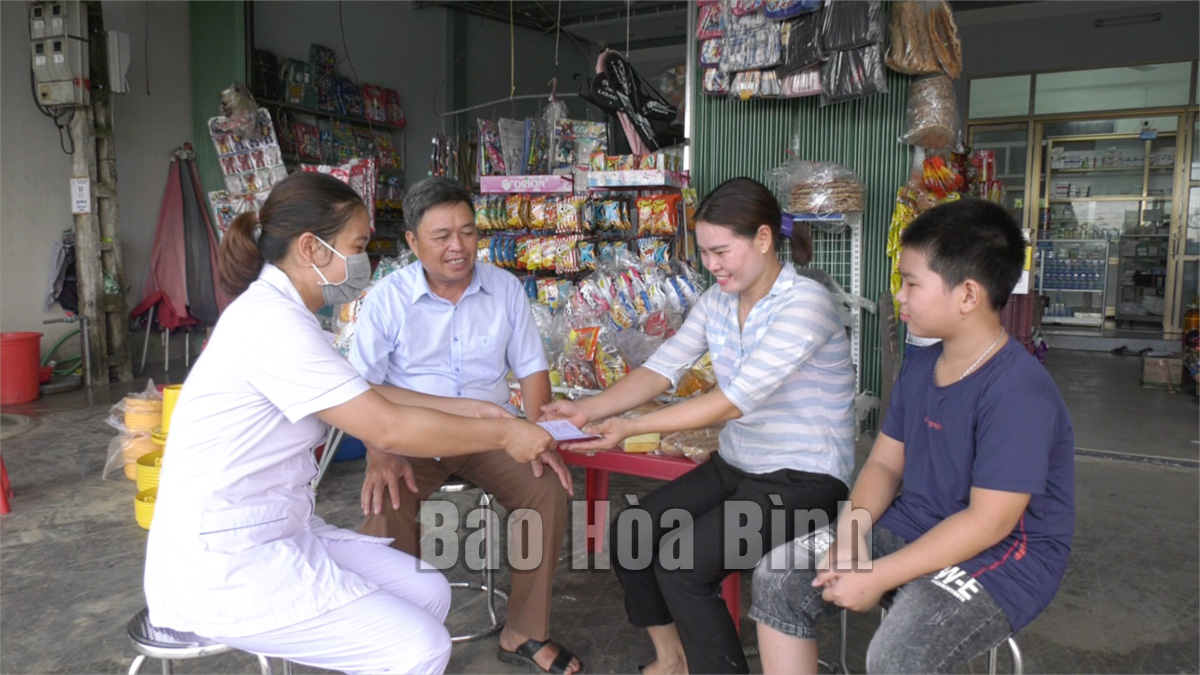 Medical staff of Phu Lai commune coordinate with members of the community-based COVID-19 team to send out COVID-19 vaccine invitations and encourage locals to receive vaccine doses.
Several units of the district have initiated various ideas in an effort to increase the coverage of booster doses. One of them is the medical station of Phu Lai commune which has sent invitations for COVID-19 vaccination to residents.
Dinh Thi Tinh, head of the commune's medical station, said: "We have coordinated with schools to make a list of children eligible for vaccination. After that, we wrote invitations and worked with the community-based COVID-19 team to send them out, and then raised awareness of the importance of COVID-19 vaccination to children among each household and parent."
They have come to every household with children to talk to them on the importance of COVID-19 vaccination. Bui Thi Dung, a member of Ha Village's community-based COVID-19 team, shared: "We went to every house to talk to people so they can have a better understanding of their rights and responsibilities in protecting the well-being of the children, thus supporting the vaccination."
In the coming time, local authorities will maintain this method and continue convincing unvaccinated people so as to reach the vaccination goal."/.