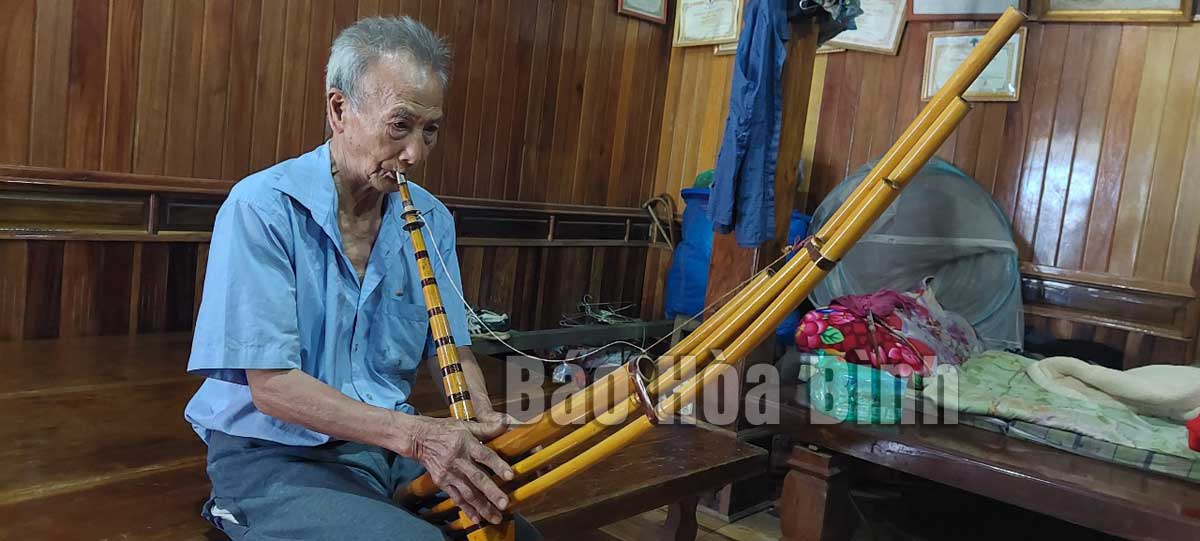 (HBO) – Stay optimistic and eat vegetables are among the tips for a long and healthy life for the elder Sung A Sia in Cha Day village, Pa Co commune, Mai Chau district.
At 110, Sia still looks much younger as if he were just 70 with rosy skin and steady steps.
Every day, he takes care of himself and does farming.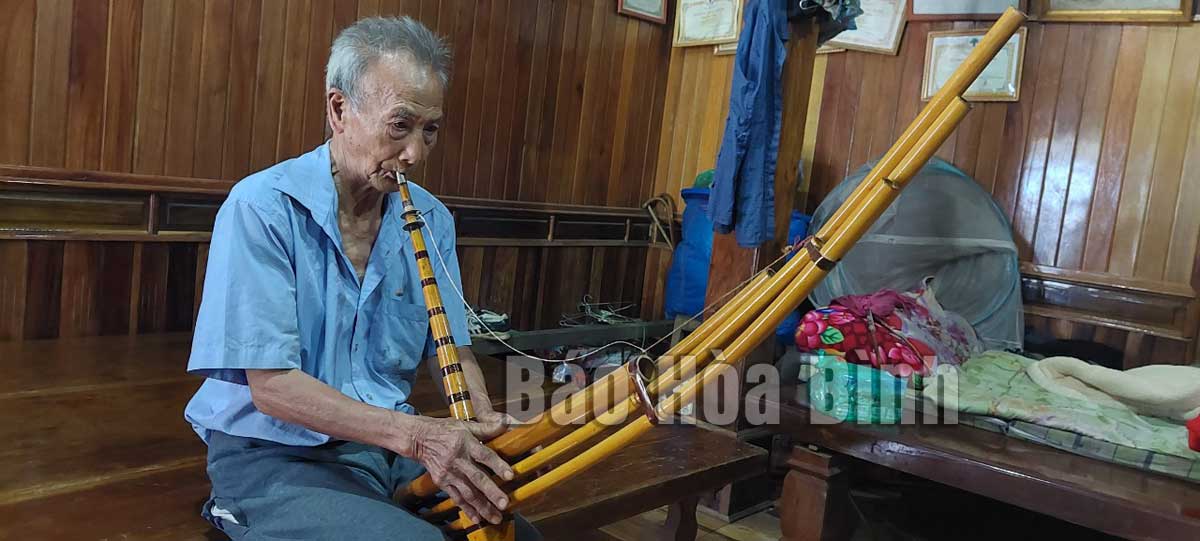 Sung A Sía plays khen (panpipe) when receiving guests at his house.
Sía was born and grew up in Pa Hang village. When he got married, he moved to Cha Day village where there was more farming land.
He said that when he was young, he was very healthy and hardworking.
He remembered his family had a buffalo. Once he lent the buffalo to a friend in the other village but the friend let the buffalo graze near an abyss. The cattle fell into the abyss and died.
However, his friend was too poor to compensate for the loss, and then came up with the idea of a marriage between his sister and Sia. The couple agreed.
They worked hard together and built a house. They had three sons and one daughter. When the youngest daughter was 6 months old, his wife fell seriously ill and died.
Seeing Sia work hard to raise his children, his relatives encouraged him to get married again.
In his village, he eyed a girl named May. With his panpipe, Sia won May's heart after several visits to her home.
After giving birth to the 8th child, May was ill and died. Sia on his own fed 12 children. All of his children went to school, got matured, and now have their own families.
Currently, Sia is having 60 grandchildren and great-grandchildren.
Receiving guests at his house, Sia usually plays panpipe. The khen provides a roller coaster ride of sounds which makes listeners feel like they are in a Mong village in the spring with colourful flowers and festive clothes.
H'Mong people play panpipe on many occasions including funerals, weddings, spring festivals, and flirting.
Born in the "capital of opium", Sia's life is associated with opium. However, when the State called locals to give up poppy farming, he was the first in the village to go to a drug rehabilitation centre and changed crops to grow.
Sia also knows how to make medicine to treat people with common illnesses like stomachaches or headaches. His patients - villagers usually pay him with corn, vegetables, and animals that they hunt in the forest.
His tips for a healthy life are to live optimistically and to exercise a lot.
Now he still raises pigs, fish, and buffaloes. In early 2022, his family held a great celebration for his 110th birthday. Also in the year, he sold a buffalo for several tens of millions of dong.