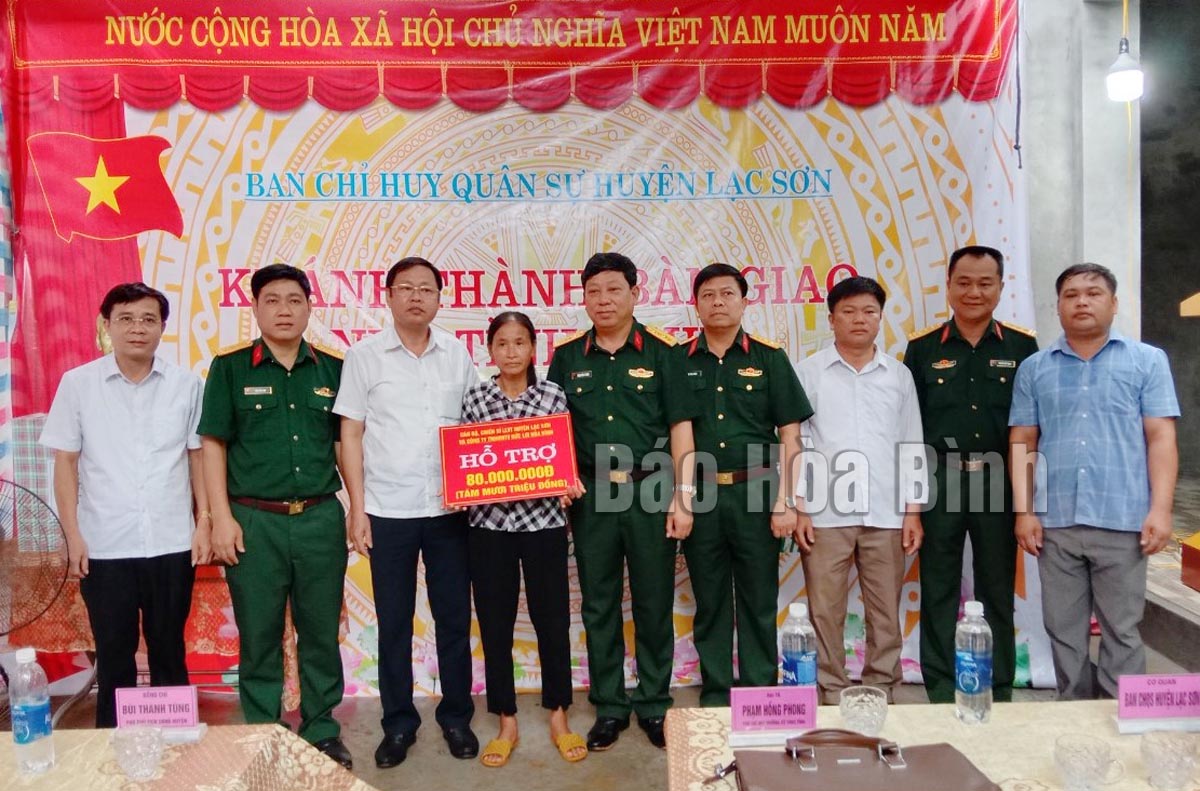 (HBO) - Over the past years, the armed forces of the northern mountainous province of Hoa Binh have actively implemented the movement "the army joins hands to build new-style rural area", helping eradicate hunger, reduce poverty, and boost socio-economic development.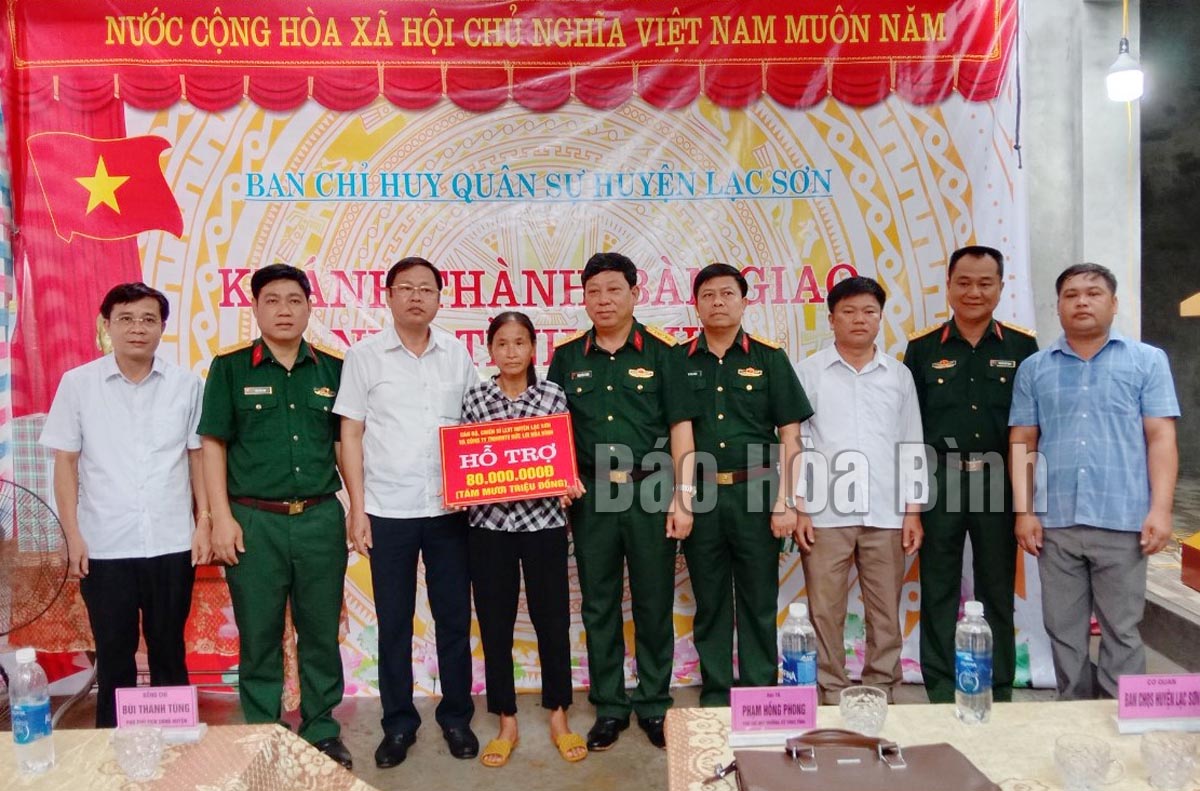 Representatives of Hoa Binh province's Military High Command present 80 million VND (3,300 USD) to build house of gratitude for Bui Thi Huyen's family in Dom Thuong hamlet, Dinh Cu commune, Lac Son district.
Particularly, the forces have deployedmilitia and self-defense training, mobilised more than 4,400 workdays to repair nearly 38 km of rural roadsand 31 km of infield canals.
On the occasion of the Lunar New Year 2023, the forces presented more than 1,000 gift sets worth 700 million VND in total to policy beneficiaries and impoverished people in the province, planted over 3,000 trees, and supported sick and disadvantaged soldiers, among others.
Colonel Quach Dang Phu, head of the provincial Military High Command said that theforces have always attached great importance to civil mobilisation work with several practical movements, particularly the "1,000 VNDhouse"programme which encourages each solider support 1,000 VND a day to build houses of gratitude in the locality.
In the first half of 2023, the provincial Military High Command presented twogratitude houses worth 80 million VND each, the Military Region High Command supportedonehouse, the Ministry of Defense supportedonehousewith a total value of 320 million VND to policy beneficiaries and impoverished people in the province.
In addition, the provincial Military High Command has coordinated with the Provincial Red Cross Association, organisations and philanthropists to award scholarships, present humanitarian works, provide free medical treatment, health consultation and medicine to beneficiaries who are target families, poor, near-poor households and people with disabilities in Dong Tam commune, Mai Chung district.