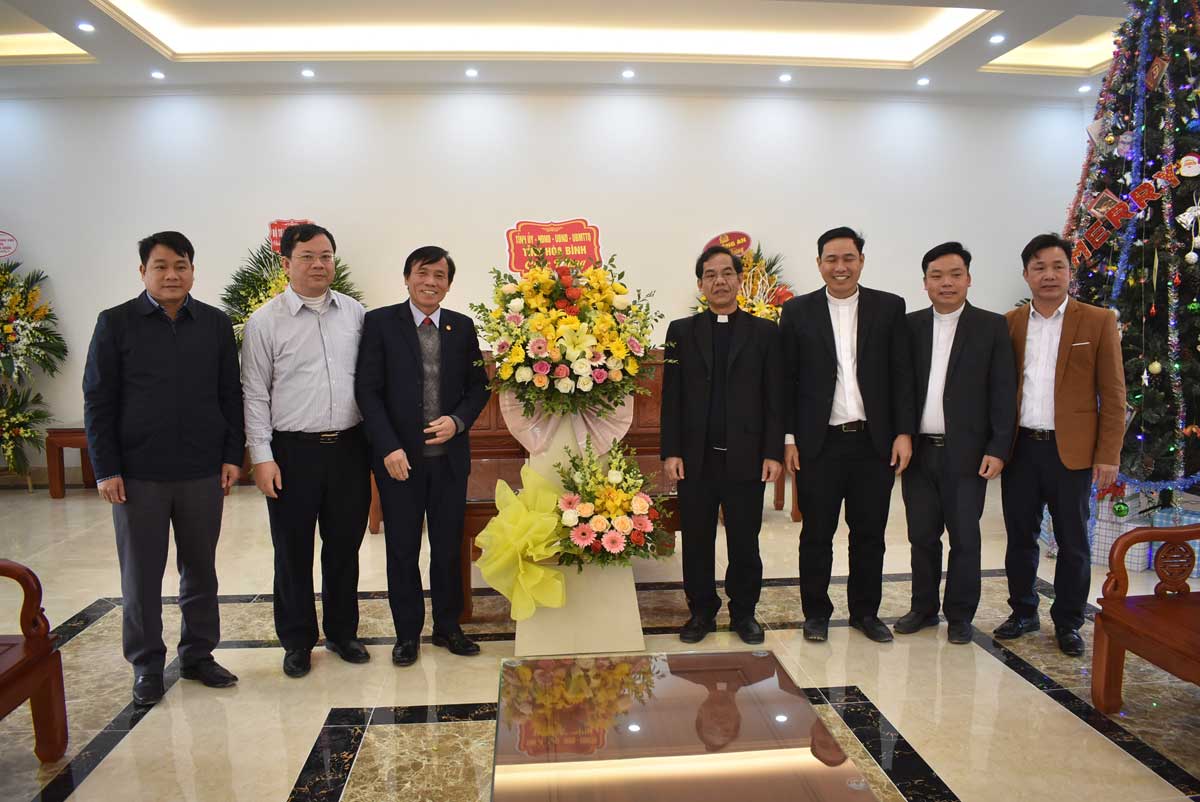 (HBO) – On December 21, a working group of Hoa Binh led by leaders of the provincial Vietnam Fatherland Front (VFF) Committee visited and presented Christmas gifts to Phat Diem Diocese in Ninh Binh province. The group also gathered leaders of the provincial Party Committee's Mass Mobilisation Commission and Department of Home Affairs.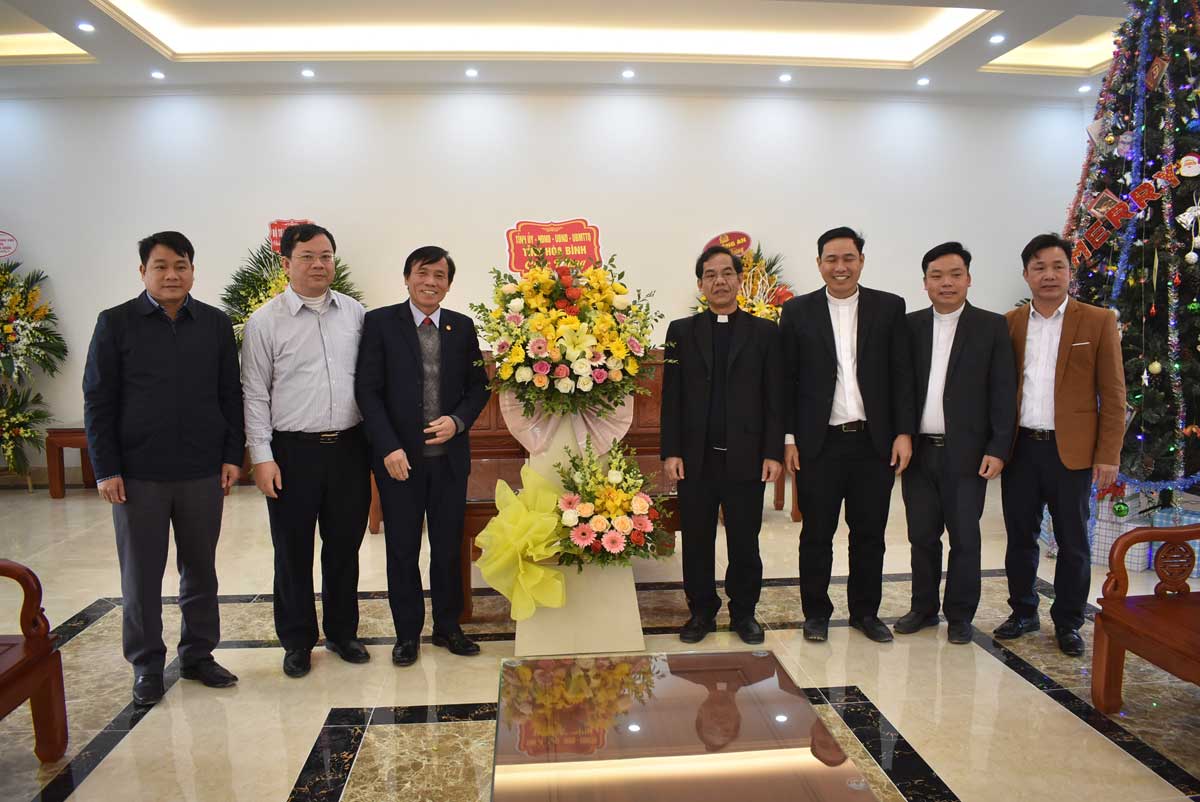 The provincial working group presents flowers and gifts to priests and followers of Phat Diem Diocese.
Currently, the Phat Diem Diocese has more than 153,000 followers, including 9 sub-dioceses and 79 parishes. In Hoa Binh, the diocese covers parishes of Dong Gianh in Lac Thuy district; Di Dan and Phuc Luong Catholic areas in Yen Thuy district.
On behalf of the provincial Party Committee, People's Council and VFF Committee, the group extended greetings to priests and Catholic community of Phat Diem Diocese, wishing them a peaceful and happy Christmas season.
They expressed their hope that Catholic followers will promote the spirit of respecting God and loving the country, contributing to reinforcing the great national solidarity bloc, and actively engaging in socio-economic development activities, new-style rural building, developing a Catholic diocese of civilisation and prosperity.
A representative of the Phat Diem Diocese thanked the Party Committee and authority of Hoa Binh for their attention to the Catholic community. The representative pledged to continue to encourage the local Catholic community to implement the Party and State's policies and laws, while actively participating in patriotism emulation movements, thus contributing to the socio-economic development in the locality./.