(HBO) – The implementation of regulations on democracy in State administrative agencies and public non-business units in Kim Boi district has progressed with the issuance and amendments of relevant regulations, creating an atmosphere of democracy in the workplace, and promoting the role of public officials and servants in giving ideas to important issues.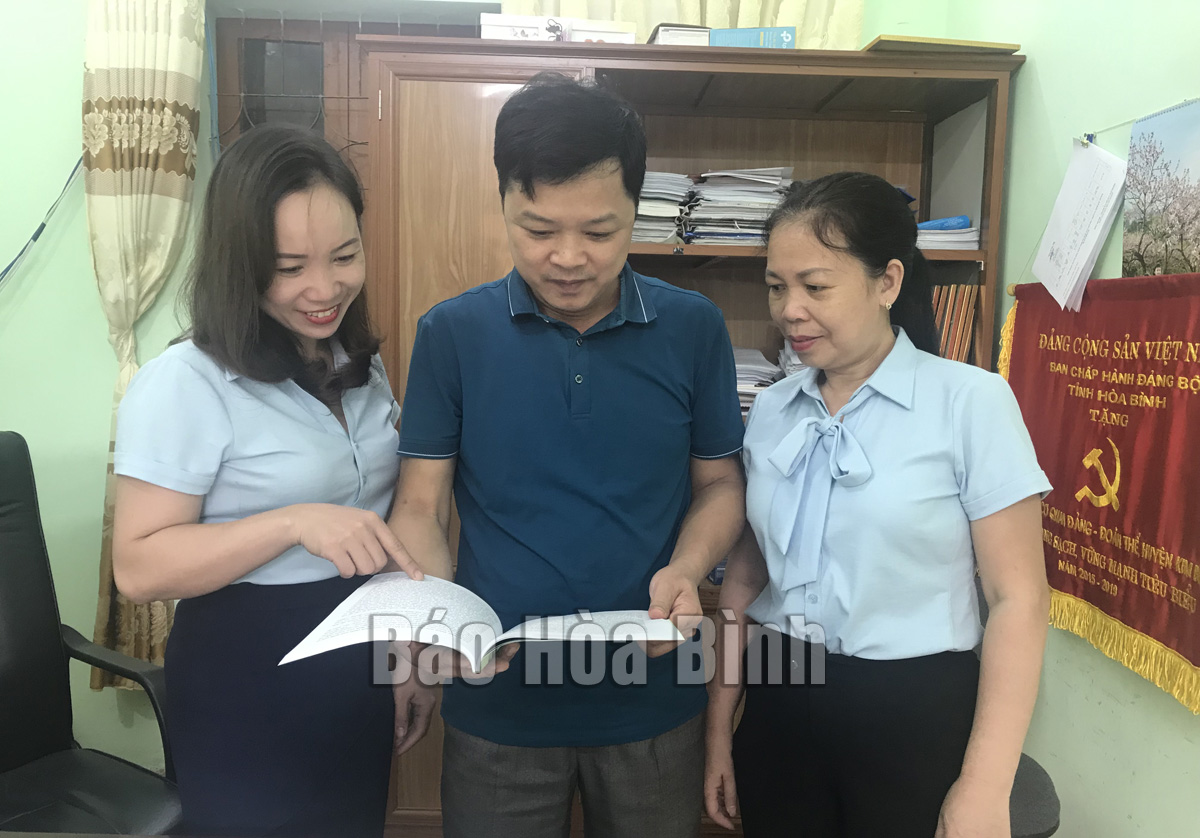 Photo: As part of efforts to implement regultions on democracy, leaders and officials at the Party Committee's Commission for Mass Mobilisation in Kim Boi have regularly exchanged professional experience, contributing to enhancing the efficiency in their operations.
Currently, local agencies and units have built their own regulations as well as rules on internal expenditure, creating favourable conditions for officials, Party members and public servants to fully practice their mastery rights as well as responsibility and obligation, thus enhancing the role of Party organisations and members in the operation of the district Party Committee and the building of pure and strong agencies.
The gathering votes of confidence during personnel planning and recruitment as well as evolution and awarding activities, along with the citizen receipt and processing of complaints and denunciations have received great attention right from the grassroots levels. Therefore, the ratio of complaints submitting to higher-level agencies has reduced.
The implementation of regulations on democracyand administrative reform has also seen positive changes from district and communal levels as well as in local agencies. Along with regular inspection, administrative procedures and social welfare policies have been made public. 100 percent of local administrative and public non-business agencies in the district have issued their own citizen receiving regulations. Meanwhile, the People's Committees at all levels have clarified their citizen receiving timetable and list of in-charge officials.
In the first six months of this year, the district's unit receiving and returning administrative results responded to 586 out of 695 requests, while receiving 27 citizens, 23 cases and 32 complaints.
Local agencies and units are organising conferences of public servants, making public the implementation of political tasks, thus maintaining solidarity and reaching consensus in the agencies. At the same time, the board for people's inspection in agencies and units have kept close watch on the implementation of Party and State's policies and plans of the agencies and units, as well as their performance in conducting internal regulations./.