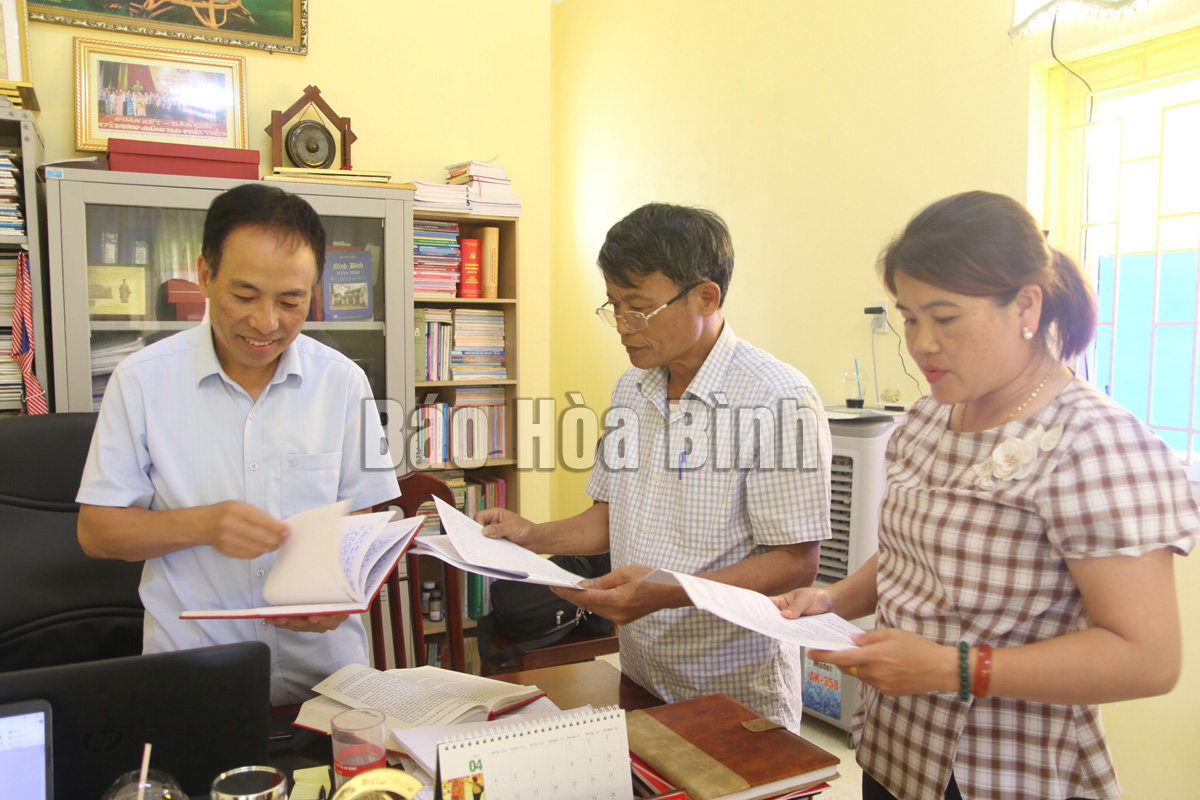 (HBO) – The resolution of the 28th Party Congress for the 2020 - 2025 tenure of An Binh commune (Lac Thuy district) set 24 targets and focal tasks, including continuing to improve the local Party organisation's leadership and combatant capacity; tightening discipline and stepping up administrative reforms; bettering the administration's performance; bringing into play the strength of the great national solidarity; and mobilising every resource for achieving fast, comprehensive, and effective economic - cultural - social development so that An Binh will meet advanced new-style rural area criteria by 2025.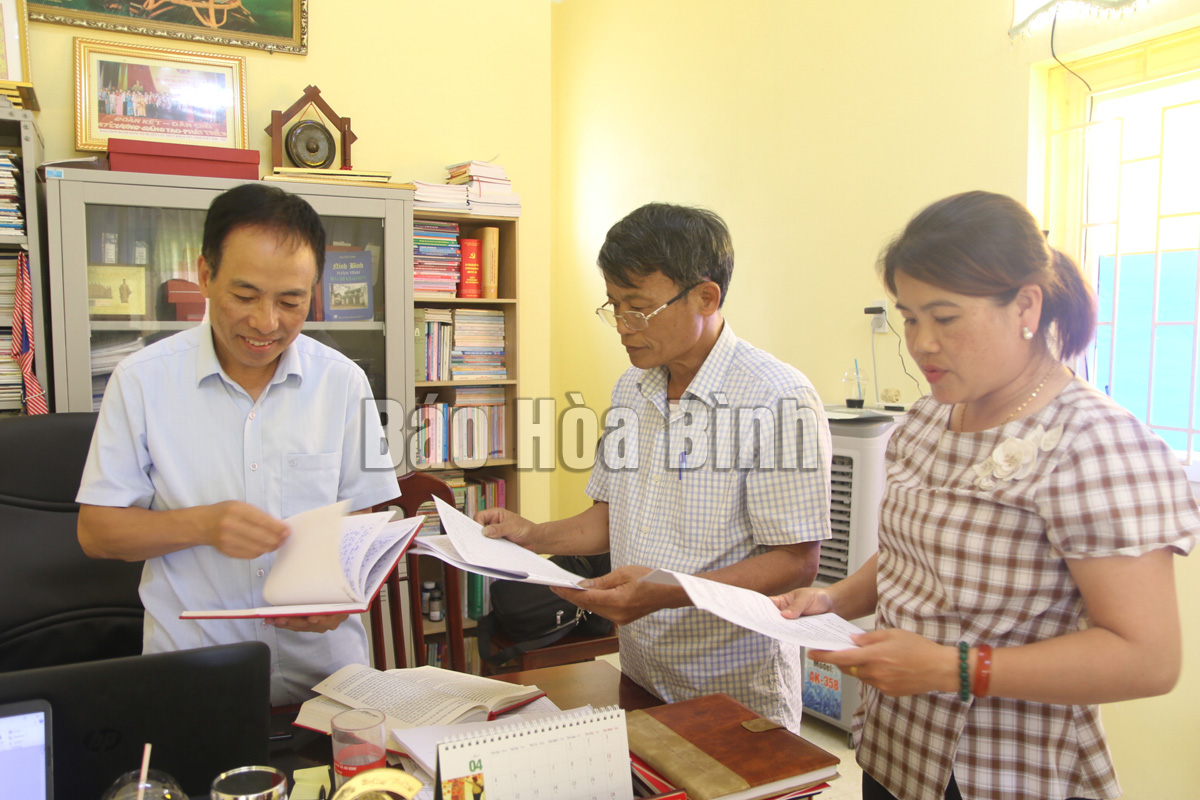 Photo: Standing members of the An Binh communal Party Committee exchange opinions to have a grasp of the local situation so as to give instructions to Party cells in order to promote the implementation of all-level Party congresses' resolutions.
To realise the resolution's targets, the communal Party Committee has built and carried out an action plan for the resolution implementation while disseminating the documents to all Party cells, agencies, and organisations.
Since the start of the tenure, the Party Committee has focused on the Party building by improving the quality of Party cells' activities and expanding the Party membership.
In addition, it has paid attention to sustainable economic development and economic restructuring so that agriculture - forestry - fishery will account for 32.6 percent, craft industry and construction 34.8 percent, and services - trade 32.6 percent of the local economy.
In particular, the Party Committee ordered the communal People's Committee, agencies, and organisations encourage people to restructure crop and animal husbandry while applying scientific and technological advances to farming, processing, preservation, and sale. They have been working to create favourable conditions for all stakeholders to enhance connectivity under value chains in producing and selling the products An Binh has strength in.
Dinh Minh Mao, Secretary of the communal Party Committee, said thanks to due attention paid to the Party building, the Party Committee issued directions for successfully implementing political tasks.
In 2021 and the first months of 2022, the commune has managed to surmount difficulties caused by the COVID-19 pandemic, safely adapt to the new context, maintain economic stability, and boost development. By the end of 2021, per capita income stood at 63 million VND (over 2,700 USD), the household poverty rate was brought down to 12 percent, and production expanded by 19.2 percent.
In the time ahead, the commune's Party organisation and administration will continue encouraging locals to develop production and foster agricultural restructuring. They will also effectively carry out social security policies and work to gradually raise people's living standards, thereby helping An Binh become an advanced new-style rural commune by 2025, the official noted./.