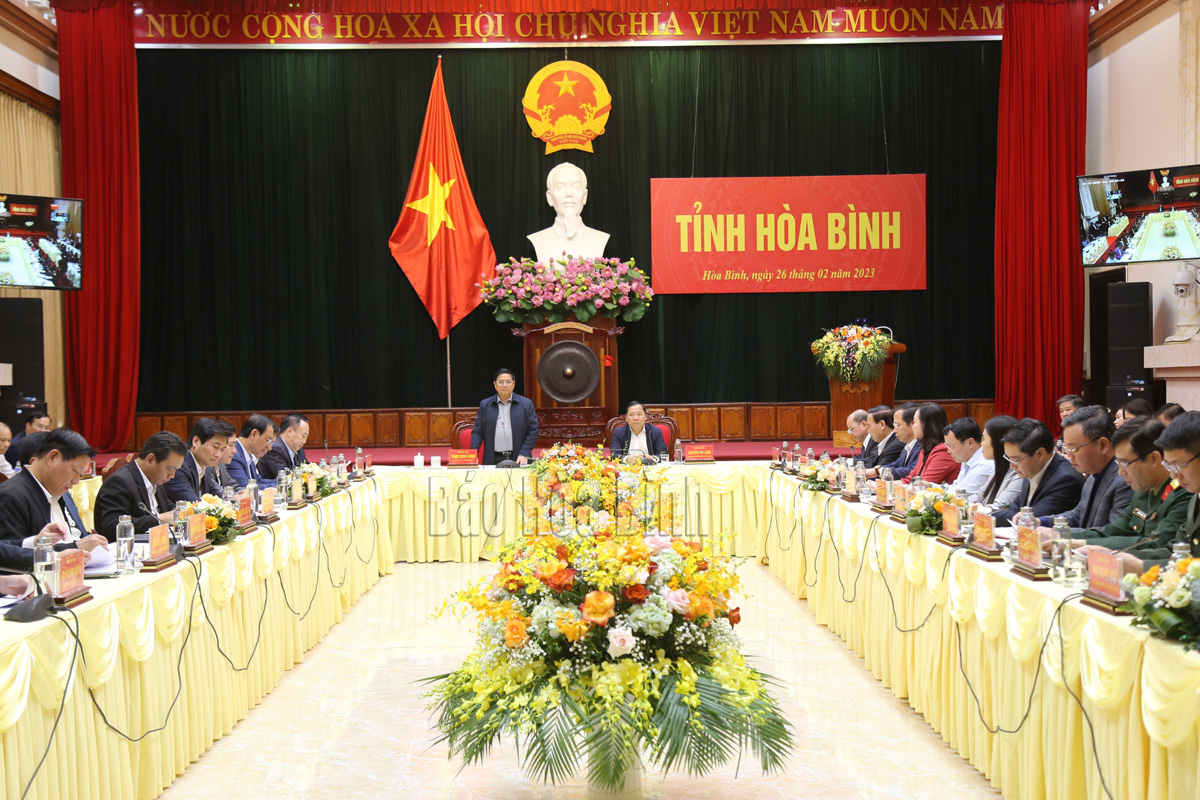 (HBO) – Within the framework of his working visit to Hoa Binh province, Prime Minister Pham Minh Chinh had a meeting with top leaders of the locality.
Attending the working session were Minister of Finance Ho Duc Phoc, Secretary of Hoa Binh provincial Party Committee Nguyen Phi Long, Permanent Vice Secretary of the Party Committee and Chairman of the People's Council Bui Duc Hinh, and Vice Secretary of the Party Committee and Chairman of the People's Committee Bui Van Khanh, among others.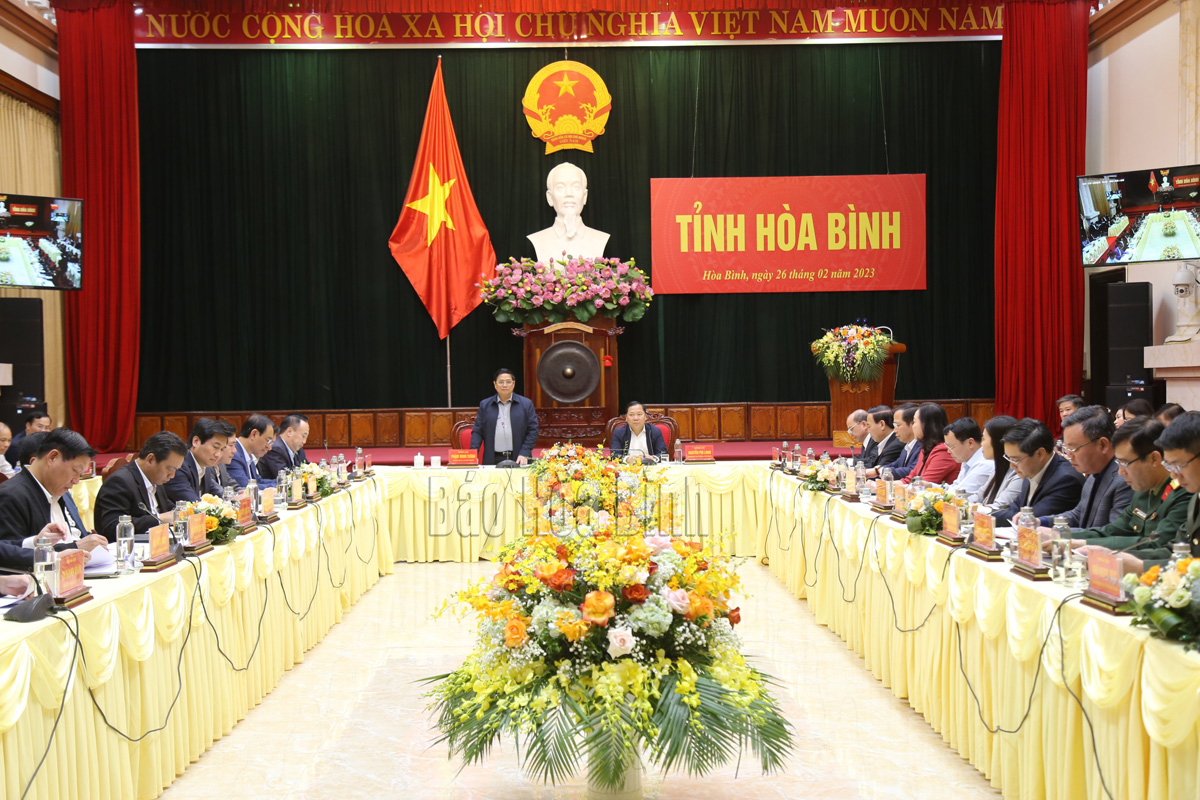 Prime Minister Pham Minh Chinh speaks at the working session.
Khanh said that in 2022, under the comprehensive leadership of the Party Committee and authorities, Hoa Binh fulfilled 18 out of the 19 socio-economic development criteria.
He proposed the Government allow Hoa Binh to compile dossiers towards the recognition of Trai hamlet cave and 'Mai da lang Vanh' (Vanh village's stone shelter) relic sites in Lac Son district as special national relic sites, and allow the province to make a dossier to submit to UNESCO for the recognition of the Hoa Binh civilisation as a world heritage of humanity. He also suggested the Government have mechanisms and policies to invest in socio-economic development of communes in specific regions.
Speaking at the meeting, Secretary Long stated that with its advantages, the provincial Party Committee has identified four strategic breakthroughs of planning, administrative reform, human resources development associated with digital transformation, and modern infrastructure development; and four sustainable growth pillars of tourism, manufacturing, agriculture, and satellite housing.
Prime Minister Chinh said that Hoa Binh holds many potential and advantages for economic development and investment attraction, and has adequate opportunities and conditions to become a more civilised, richer, and more beautiful locality.
However, the province's economic development has not been commensurate with its potential and advantages, he noted, adding that the reason is that Hoa Binh has not been able to connect with the key economic regions in the north.
He asked the province to bring into full play its potential and competitiveness advantages, ensure harmony between economic growth and culture development, social welfare, environmental protection and defence – security assurance.
The Government leader assigned ministries, sectors, and the province to take drastic measures to soon complete three regional connectivity routes: Hoa Binh-Hanoi, Hoa Binh-Moc Chau, and a road connecting Hoa Binh and Hanoi and Son La expressway.