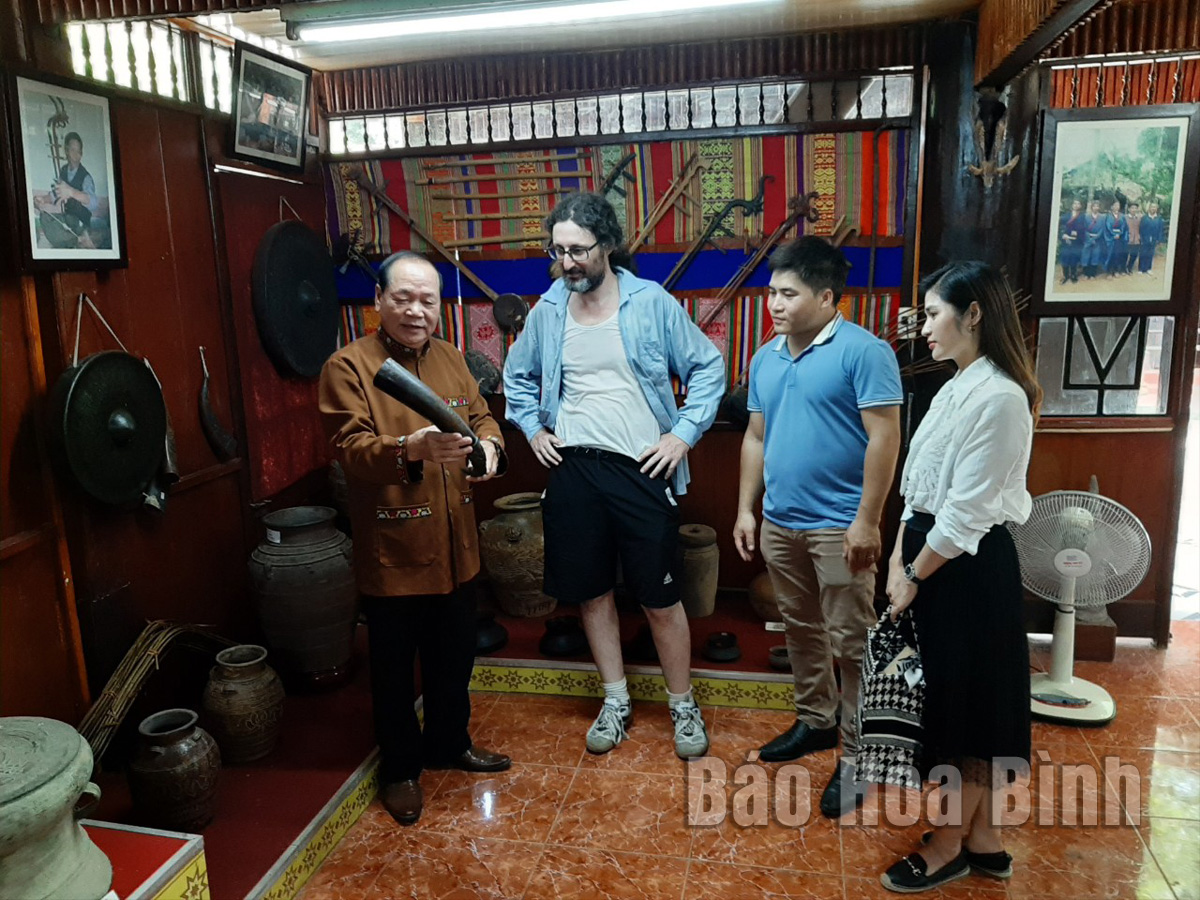 (HBO) – Bui Thanh Binh, Director of the Muong Cultural Heritage Museum in Thai Binh ward of Hoa Binh city (Hoa Binh province), has been spending decades helping preserve the Muong ethnic group's culture.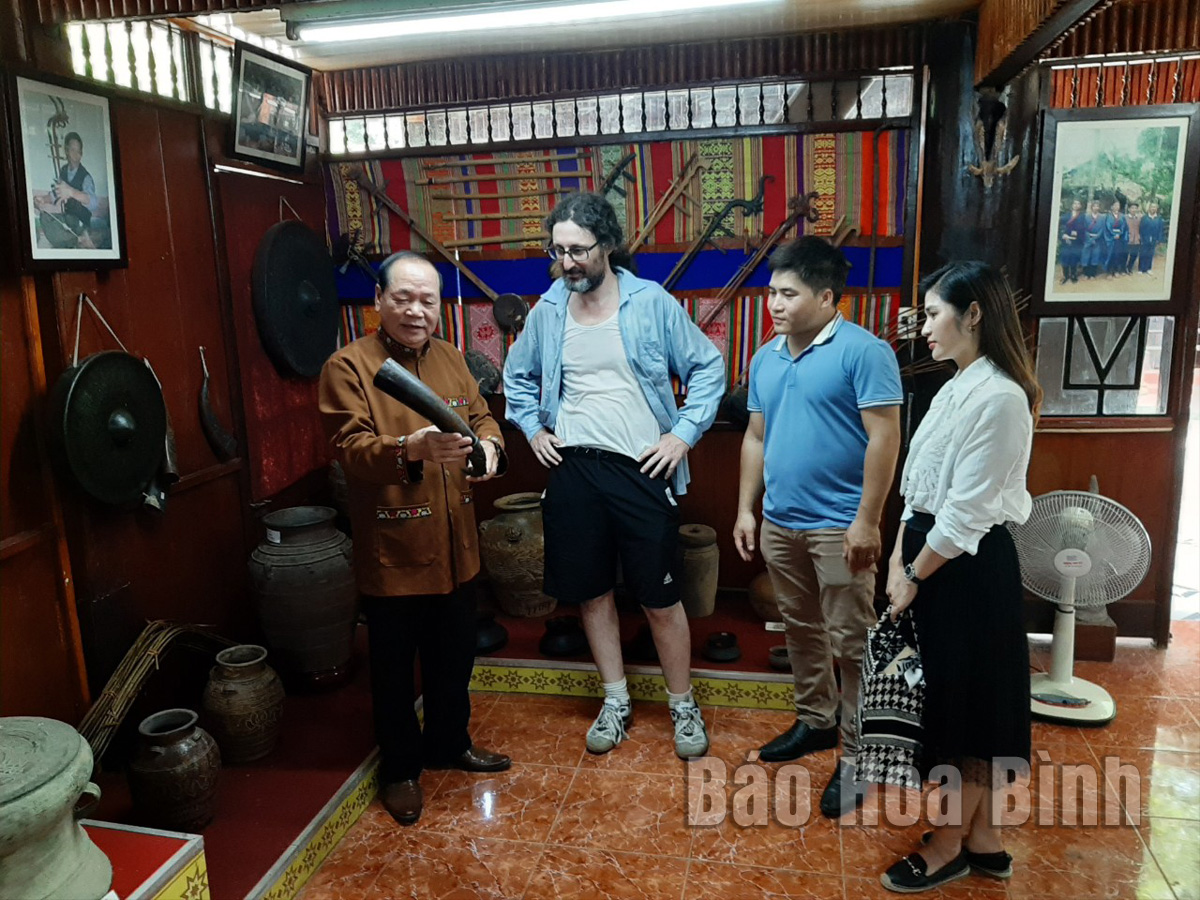 Bui Thanh Binh introducing tools displayed at the Muong Cultural Heritage Museum in Thai Binh ward of Hoa Binh city to visitors

.
Binh said when working as a tour guide at the Hoa Binh travel company in 1985, he realised that foreign tourists preferred visiting mountainous and remote areas to explore ethnic groups' culture. Born in the Muong Dong area – one of the cradles of the Muong culture, he has nurtured a desire to help uphold the cultural heritage of the Muong people since their culture not only is diverse but also boasts high artistic value.
In 1985 - the first year of his efforts, Binh spent his modest salary collecting household utensils such as a basin, a frying pan, and several bronze food trays from rural residents. From 1988 to 1998, he collected a number of ceramic and bronze items, rice milling utensils, and belongings of shamans. About 5,000 - 6,000 unique objects reflecting the life of Muong people have come to his possession so far.
Introducing the Muong Cultural Heritage Museum, Binh showed visitors six stilt houses deeply imbued with Muong people's cultural identity. The houses are located on a hill covering about 4,000 square metres.
Among them, a stilt house of a Muong herbalist contains many precious objects like an altar, a set of items used in betel chewing, jewellery, hunting and foraging tools, bone and horn handicrafts, swords, and seals. Meanwhile, the farmer house boasts such items as rice milling utensils, wine jars, a wooden weaving loom, and men and women's outfits, helping visits gain an insight into the life of Muong people.
At a stilt house showing the ethnic group's cuisine, Binh said wild vegetable, five-colour steamed sticky rice, grilled and steamed fish, and roasted pork are among the dishes winning tourists' hearts.
Over the last more than 10 years, the Muong Cultural Heritage Museum has welcomed thousands of tourists from across Vietnam and other countries.
Apart from searching for and collecting antiquities of the Muong culture, Binh has also invested efforts in maintaining and popularising the group's folk songs, especially gong pieces – a long-standing part of the Muong people's life.
The artisan has taught the Muong gong playing skills and folk music to learners from various localities, from Hoa Binh, Hanoi, Phu Tho, Thanh Hoa in the north to Lam Dong and Dak Lak provinces in the Central Highlands. He is also the head of the Muong village's artisan group at the Vietnam National Village for Ethnic Culture and Tourism in Hanoi's Son Tay town./.