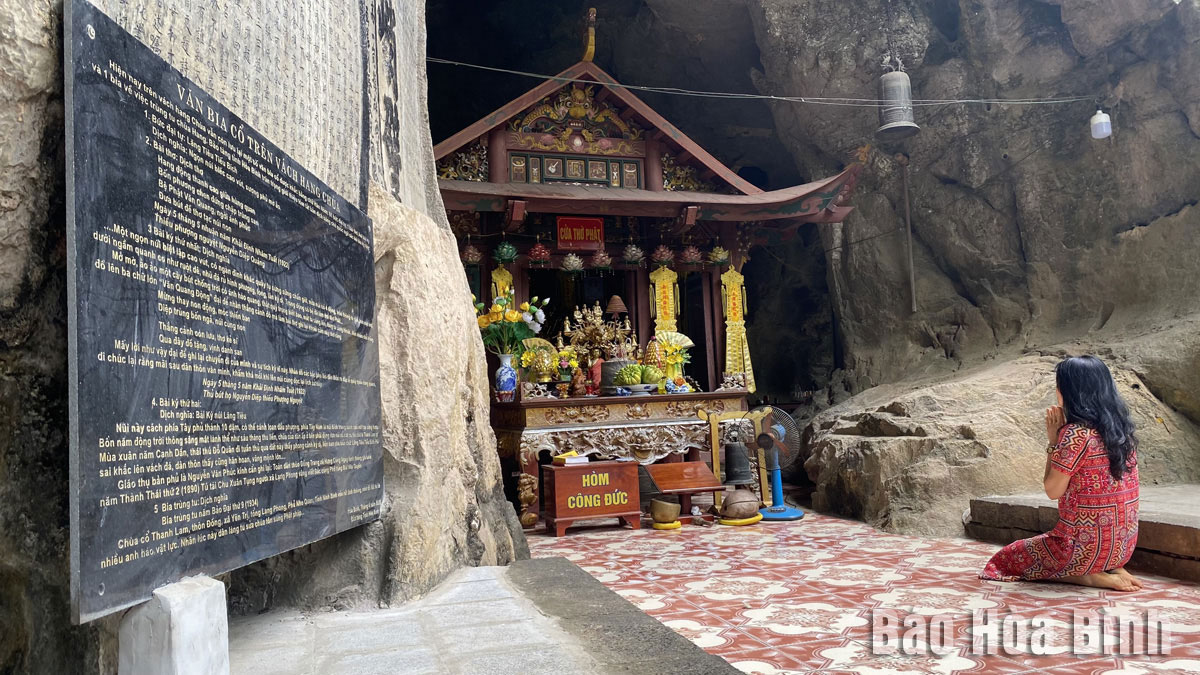 (HBO) – The unique beauty of the Hang Pagoda – Chua Caves national historical-cultural relic site in A Dong village, Yen Tri commune of Yen Thuy district comes from the Hang pagoda, a rare Buddhist pagoda in the Muong area of Hoa Binh, which is hidden in a cave, and Chua Caves – a famous scenic site of the locality with a system of caves located in the middle of a flat valley.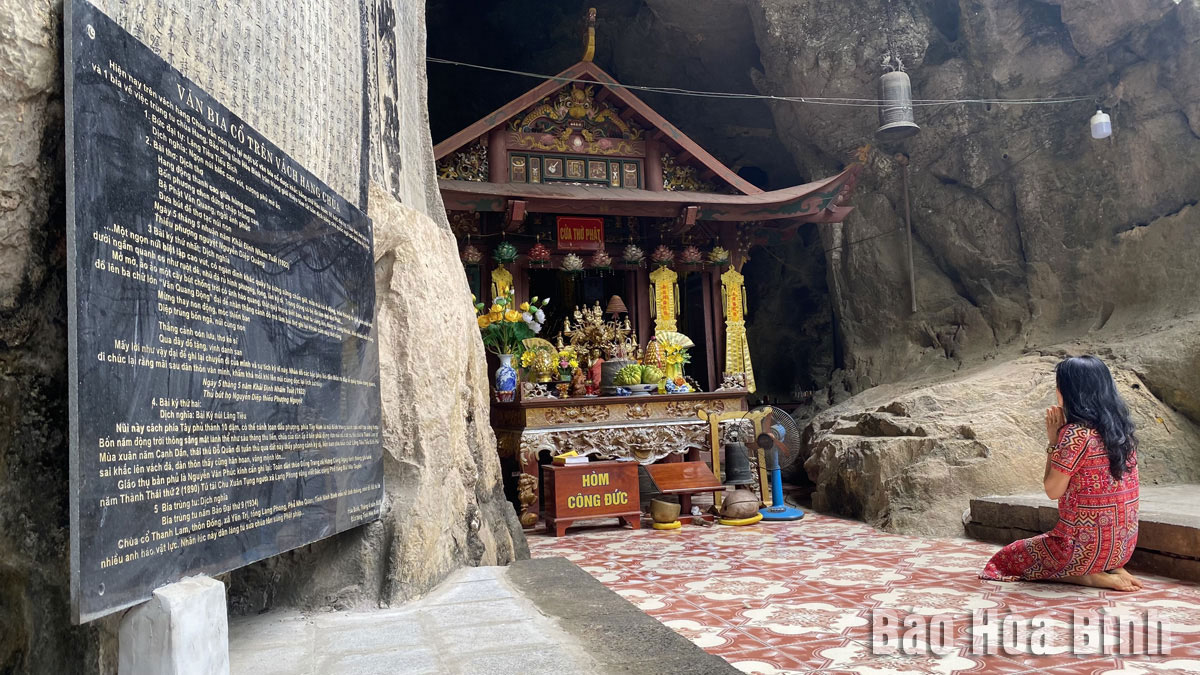 On the first and 15th days of each lunar month, Hang Pagoda is often crowded with people who come to pray for peace and luck.
At the beginning of each year, locals and visitors often flock to Hang Pagoda – Chua Caves to enjoy the landscape. It is often crowded on the first and 15th days of each lunar month.
The Chua Caves also has another name - Van Quang, and Hang Pagoda was built in Van Quang cave in late Le Dynasty and has been restored several times. It has two main buildings with a system of Buddha statues made in the 18th century. Ancient designers made use of the rock roofs of the caves to protect the pagoda.
Particularly, visitors are impressed with four Chinese characters "Lang tieu tieu bich" (a high, green mountain covered with cloud) carved on the cliff, along with a poem praising the beauty of Van Quang cave. According to Tran Trung Kien, head of the Culture-Information Office of Yen Thuy, among the four caves in the site, two have pagodas in them.
In the last years of the last century, archaeologists discovered in Chua Caves traces of Hoa Binh Culture. In caves 2 and 3, stone tools and a very thick cultural layer belonging to the Mesolithic era were found.
In the caves, fossil shells and seashells make layers, creating an extremely impressive "shell hill", showing the fossilised food traces of the ancient times. In the Middle Ages, outstanding cultural traces were also left here with a bell cast in the 44th year of Canh Hung (1783). The ancients also left behind written texts that are very rare to see in caves in Hoa Binh. In addition to the natural cave system, the exterior of Hang Pagoda has been kept intact with a system of ancient trees and a system of roads leading to the caves.
Thanks to the natural beauty of the site and the locality's efforts to preserve it, the Hang Pagoda-Chua Caves relic site has attracted a great number of visitors.
According to Chairman of the Yen Tri People's Committee Bui Phi Diep, during the one-week Hang Pagoda festival earlier this year, the site served about 10,000 visitors, three times higher than that in the previous festivals. The local administration is working to introduce the site and local culture to visitors inside and outside the province, he added.