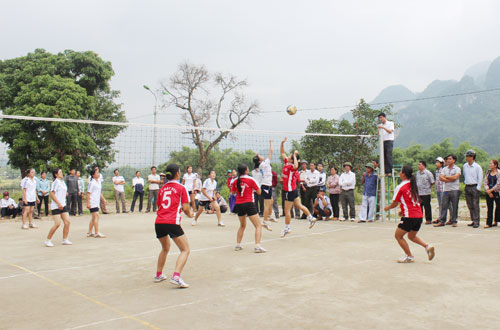 (Hoa Binh Online) – Sport movements in Kim Boi district, the northern mountainous province of Hoa Binh are spreading widely with more than 3,500 athletes competing in district-level sport tournaments and tens of thousands people doing exercise regularly.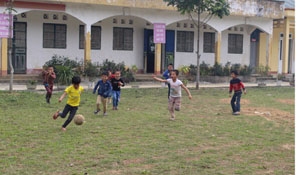 (HBO) – There were few sports pitches in Noong Luong commune (in Mai Chau) five years ago, prompting local authorities to launch a campaign to build some. Locals helped by donating their time and land. Now, the commune has five sports facilities, while one in Pieng Dau hamlet is under construction.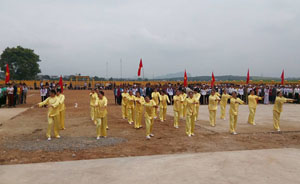 (HBO) – To prepare for the "day gay" (stick pushing), crossbow shooting and tug of war tournament in Cao Phong district this year, Nam Phong commune selected trained local athletes. As a result, Nam Phong performed best in the district with seven first prizes, according to Bui Viet Hoa, who is in charge of the cultural affairs of Nam Phong commune.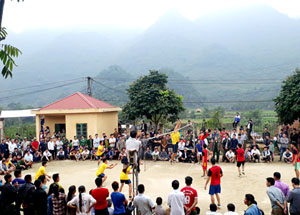 (HBO) – To most people, football is the king of sports, but for many residents of Lac Son and Tan Lac districts, volleyball rules. The localities have held annual championships for years, supported by thousands of fans.