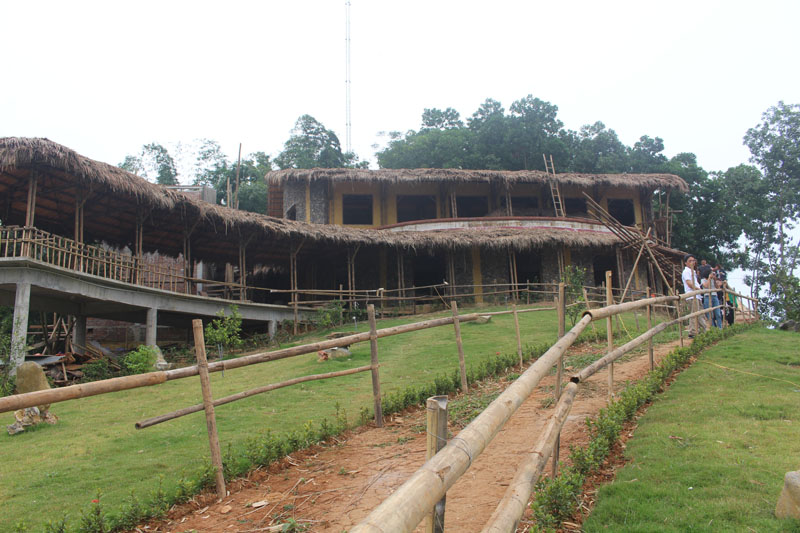 (HBO) – Mai Chau district is an outstanding tourist draw in Hoa Binh province. The provincial People's Committee has approved a master plan to develop Mai Chau district into a national tourism site with local homestays hanging "Homestay ASEAN" award during 2016-2018. Currently, the district is focusing on calling for investments in tourism, seeing it as a spearheaded economy.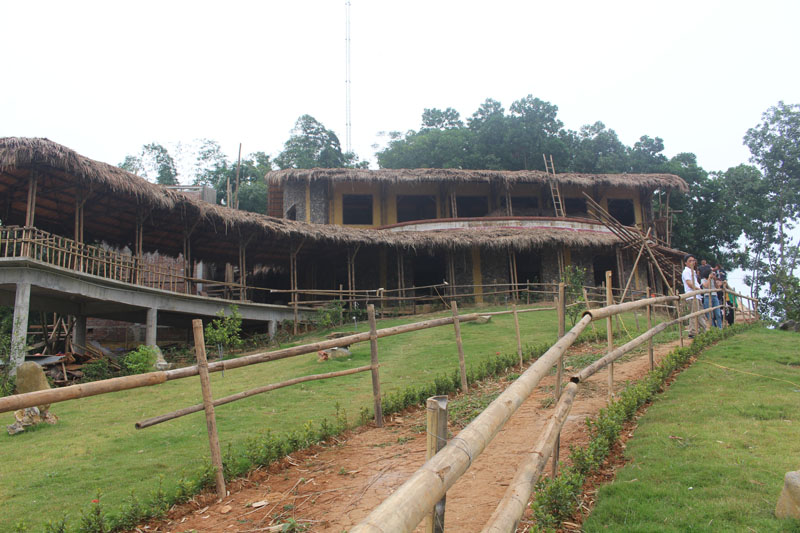 Photo: Suoi Lon resort in Tan Mai commune (Mai Chau district) is being constructed. Upon completion, it will serve demand of tourists inside and outside the province.
Seeing the significance of tourism development in Mai Chau district, the Resolution of the 25th Congress of the provincial Party Organisation for 2015-2020 period set target of developing community-based tourism in companion with building new-style rural areas. Particularly, in October 2016, the provincial People's Committee gave the green light to a master plan to develop Mai Chau into a national tourism site by 2030. Thus, the district's culture-sport division has been entrusted to popularise Mai Chau's images to attract investment.

Due attention has been given to developing workforce in tourism sector and technical infrastructure. Currently, Mai Chau houses 146 accommodations with seven hotels, 21 guest houses and 117 homestays. There are 13 community-based villages with standout accommodations like Mai Chau Ecolodge resort (Na Phon commune), Villas Mai Chau (Mai Hich commune), Lac village (Chieng Chau commune), Pom Cong (Mai Chau town) and Hich village (Mai Hich commune).
Diverse tourism products have made Mai Chau attractive to both domestic and foreign tourists. Revenue from tourism services, as a result, remarkably increased, contributing to increasing state budget collection and improving local livelihoods. Last year, the district earned over nearly 89.38 billion VND from welcoming 324,536 tourists, including 99,314 foreigners and 225,222 domestic travellers.

The district has attracted investors in various projects like Mai Chau Ecolodge, Sol Bungalows together with branching out community-based tourism in Lac, Van and Poom Cong villages.

According to the province's master plan, 710 hectares will be zoned off for tourism development with 16 investment projects and 12 others supporting tourism development. Key areas will be Mai Chau town, Chieng Chau commune and communes in the vicinity like Tong Dau and Na Phon.

By the end of 2017, the district has seven tourism projects with total registered capital of 83 billion VND, 56 billion VND of which was disbursed. Roads connecting local tourist attractions have been upgraded, repaired or newly constructed.

Also, the district is calling businesses to expand investments in Phuc San, Tan Dan and Tan Mai communes. Some eco-tourism projects are being carried out in Tan Mai and Noong Luong communes with total investment of tens of millions VND. Once completion, the communes will be alluring destinations for domestic and foreign visitors.