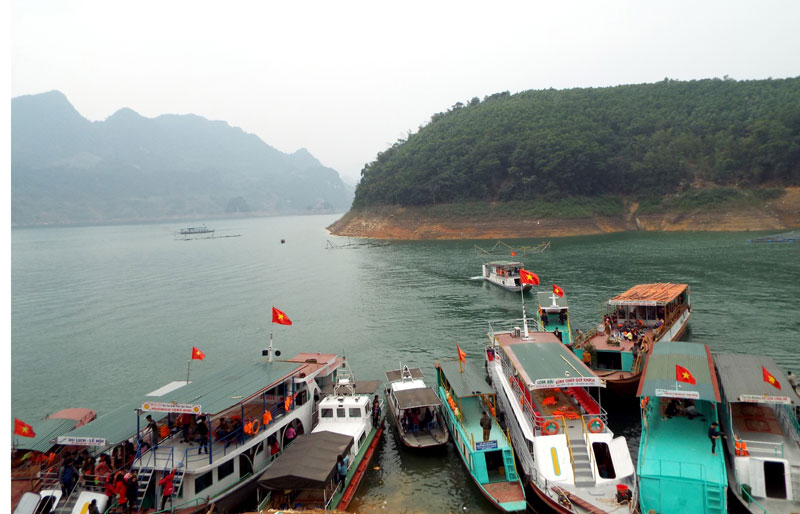 (HBO) – Dua Island (Dua means coconut in Vietnamese) is a stop that makes visitor hard to leave and is attracting a large number of travelers to visit Hoa Binh Lake. From Thung Nai harbor (in Cao Phong district), it only takes over 30 minutes by boat to reach Dua Island. It is one of the most beautiful islands in Hoa Binh Lake, located in Vay Nua commune, Da Bac district, and next to the spiritual tourist site of Thac Bo Temple. Dua Island is recognized by Provincial People's Committee as a local tourist site. This island is about 10 hectares wide, and in harmony between the clouds and the water of hydroelectric reservoir. Looking at it from far distance, Dua Island is hidden in the green of trees and the vast water, which makes those who have not been here before think that it is a natural island like the other small ones floating on the lake when embanking dam to build Hoa Binh Hydropower Plant.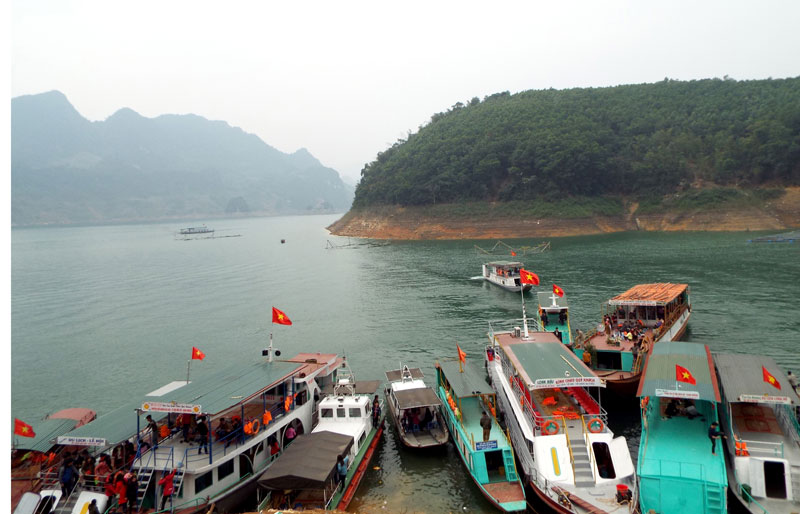 Dua Island is a stop that makes people hard to take their eyes off when travelling Hoa Binh Lake
Going to Dua Island, you will experience in the natural beautiful scenery with the large reservoir, some mountains which become different islands among the vast water, dropping the soul on the dugout canoe and watching the light moon and star shadows on lake, and the image of fishes. Also, you can enjoy the local products offered by the island's owner. These are simple dishes such as smoked fish, steam wild vegetables with fish's organ sauce and roasted pork, all of which are clean, sweet and leaves unforgettable aftertaste. The island's owner invested in passenger ships and small motor boats in order to serve visitors to travel some tourist sites, for example of Thac Bo Temple, Thac Bo Cave, Love Fall, Ngoi Hoa Bay, Hoa Tien Cave, Windmill Island, Green Island and Pear Island. The owner was interested in the quality of services from the exploitation of natural scenery and ethnic cultures, therefore, the number of visitors travelling the island is getting more and more, and it becomes a stop which is hard to ignore when visiting Hoa Binh Lake. Ecotourism in Dua Island is an attractive tourist site, and is loved and cared by many tourists.