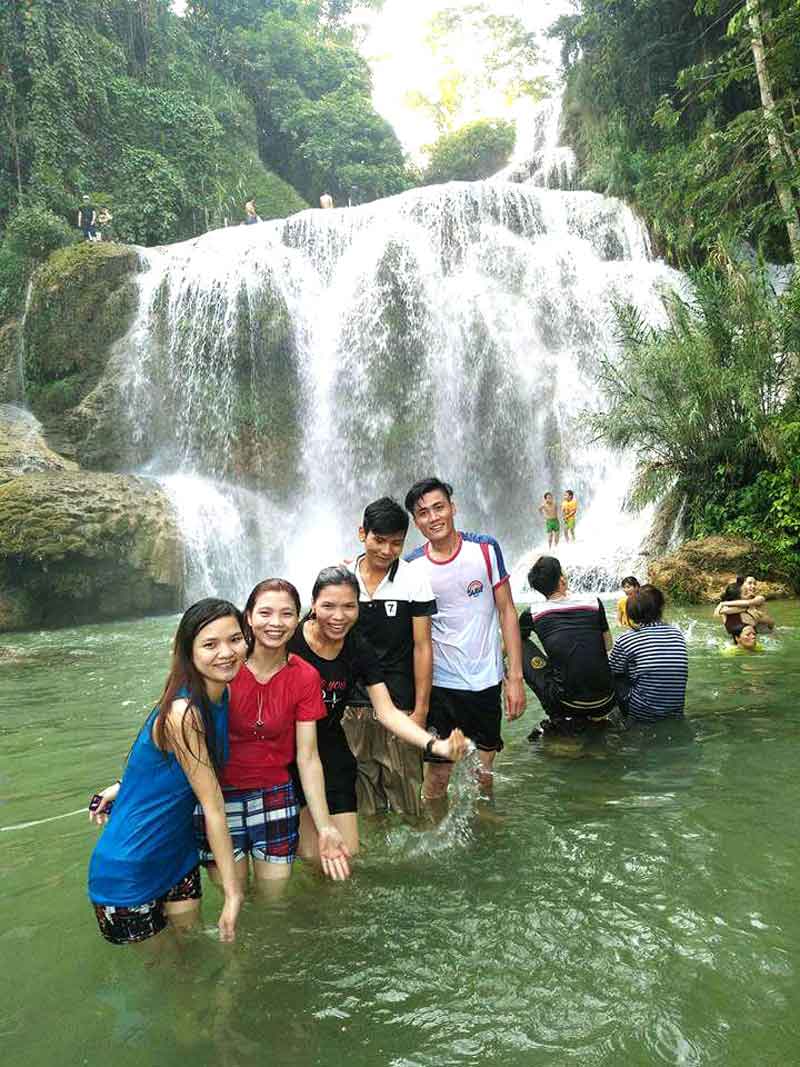 (HBO) – Perhaps, it is not easy to find the ideal stop in order to "live slowly" in the natural fresh environment, and be comfortable to breathe cool air like in the highland of Lac Son district.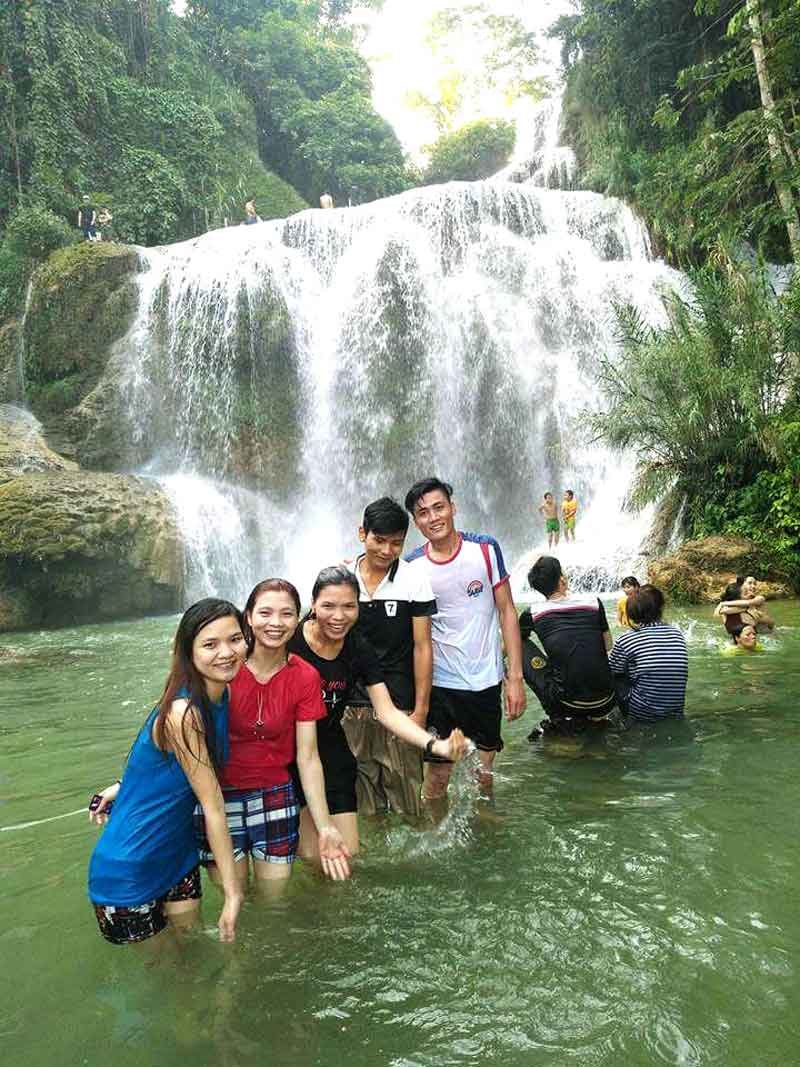 A landscape of Mu Waterfall, in Tu Do commune (Lac Son district), is a tourist site to attract visitors in the summer.
Since being known by many visitors, Mu Waterfall has become one of the most popular tourist sites in the hot summer days. The fall is high, and its water is clear, cool and fresh, which is a gift from Mother Nature presenting for people living in highlands which are remote and lonely. Mu Waterfall's attraction has opened a potential direction of tourism developments. In order to meet the needs of visitors, people in Tu Do commune have provided homestay services.
According to Ms. Quach Thi Hanh, one of the households providing homestay services in Mu hamlet, said: "The summer is a time that Mu Waterfall welcomes the most visitors. Particularly, there are some foreigner groups travelling in tours, and the remaining ones are mainly domestic visitors. In last two years, the number of visitors has increased suddenly, for example of some days, the family received over 200 guests. In order to meet the needs of tourists, the family had to hire more employees in the hamlet. Tourism has and is bringing significant incomes for my family as well as many local people".
Beside Mu Waterfall, Tu Do commune has other sites possessing similar beautiful landscapes. This is Cao Waterfall or Dong Be Green highland. Especially, at the highland, people have maintained the traditional stilt houses. "At Ry hamlet and other many hamlets, most of people still live in stilt houses and maintain the customs of the Muong people. The weather here is fresh and cool during the year so many tourists from other places behaved their interests. We expect the authorities to support for tourism development" said by Mr. Bui Van Huy, Head of Ry hamlet.
Indeed, Mu Waterfall, Bui Highland, Nha Highland and the naive local people have left a good impression in the hearts of many tourists. Ngoc Son, Ngoc Lau and Tu Do communes are also great destinations for those who prefer to explore the natural scene and enjoy the fresh air after the chaos and tornado of life.