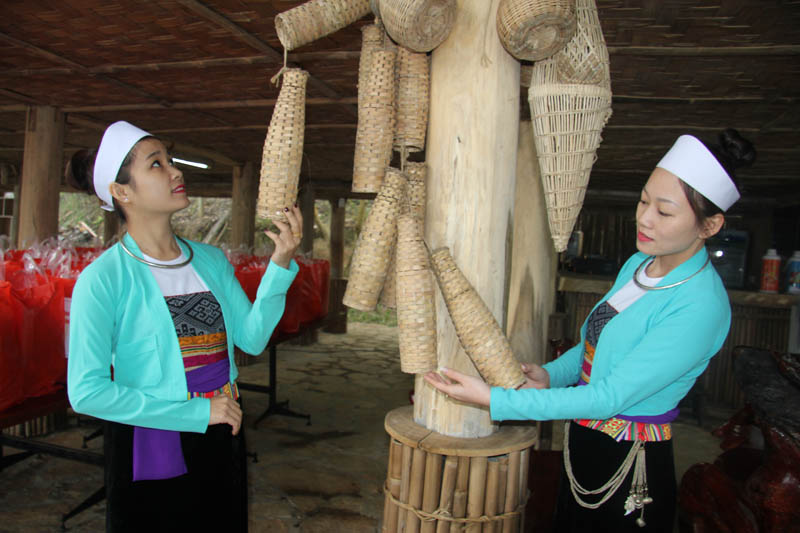 (HBO) – Ngoi village in Ngoi Hoa commune, Tan Lac district, is one of the most beautiful and pristine villages on the bank of Hoa Binh Lake in Hoa Binh province. However, the village is only accessible by boat due to its remote location and unfavourable roads.
Therefore, Ngoi village remains almost untouched by development impacts. It is home to Muong ethnic people who mostly earn their living by fishing in Hoa Binh Lake. The traditional beauty of the Muong ethnics' stilt houses can be seen here. Local residents from children, elderly women to young men are friendly and kind, while the sound of the daily life along with the beauty of the mountain and the forest, the clouds and water here create an idyllic setting.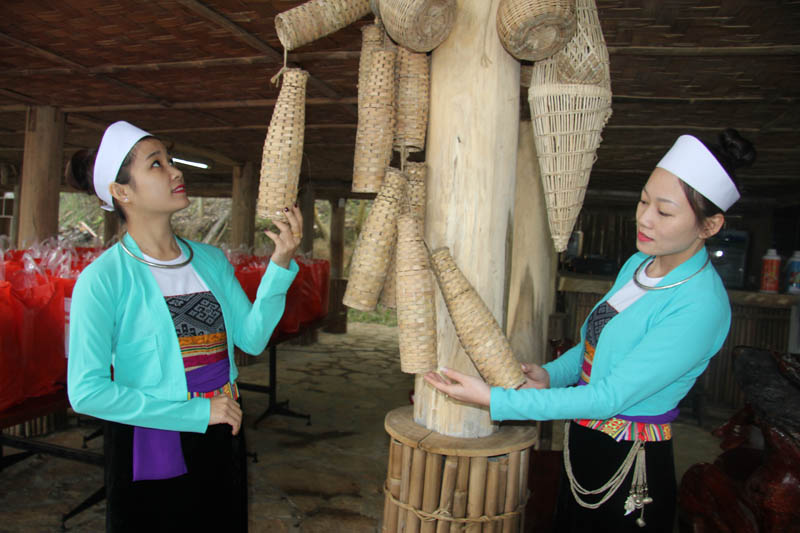 The Hoa Binh Tourism joint Stock Company builds seven community-based tourist houses in Ngoi village of Ngoi Hoacommune (Tan Lac district).
The village is located on the bank of Ngoi Hoa Bay, which covers thousands of hectares of limpid water of the lake. Rock and earth islands full of luxuriant vegetation spread across the lake. Standing in the stilt houses, visitors can feel the wind, see the sunrise, enjoy the moon reflected in the lake and hear fish wriggling, a picturesque space that cannot be found anywhere else. On the back of the village is the imposing mountain and mysterious primitive forest.
The area is also home to a number of amazing waterfalls and caves, part of the local unspoiled beauties. Hoa Tien Cavern is a gift of nature at Hoa Binh Lake. The cave is spacious with stalactites in various shapes, a wonderful destination for nature lovers and adventurers. Notably, Ngoi village is where a Lung Cu bronze drum was unearthed in 1993.
The village, dubbed a "Ha Long Bay on mountains", is situated in the core area of the development plan of the Hoa Binh Lakenational tourism area.
Mr. Vu Duy Bong, chairman of the board of directors of the Hoa Binh Tourism Investment joint Stock Company, said the firm had conducted a survey to make comprehensive assessment of Ngoi village's natural and cultural potential so as to develop community-based and high-quality tourism products, thus better meeting the need of domestic and foreign tourists. Ngoi village is a beautiful and tranquil land with original traditional cultural values preserved through many generations.
Realising the local potential and tourism development opportunities, the Hoa Binh Tourism joint Stock Company has invested in this area to make it a natural and cultural tourism site. Thanks to the company's countless efforts and coordination with relevant sectors, authorities and local residents, Ngoi village has become a community-based tourism village with distinctive identities, attracting more and more domestic and foreign visitors.
The company recently built a community-based tourism cluster in Ngoi village with seven standardised stilt houses, providing steady jobs for tens of local households. It also inaugurated Vietnam's biggest floating water park here, which features 34 floating structures serving water games and sports such as inflatable boat sailing, canoeing, fishing and raft racing, along with floating pools and restaurants.
Ngoi village is an ideal location for those who want to go trekking, enjoy themselves in the midst of the nature, or learn about the culture of Muong ethnics through traditional singing and rural market activities. It will give visitors peaceful holidays with poetic landscapes and delicious specialties.