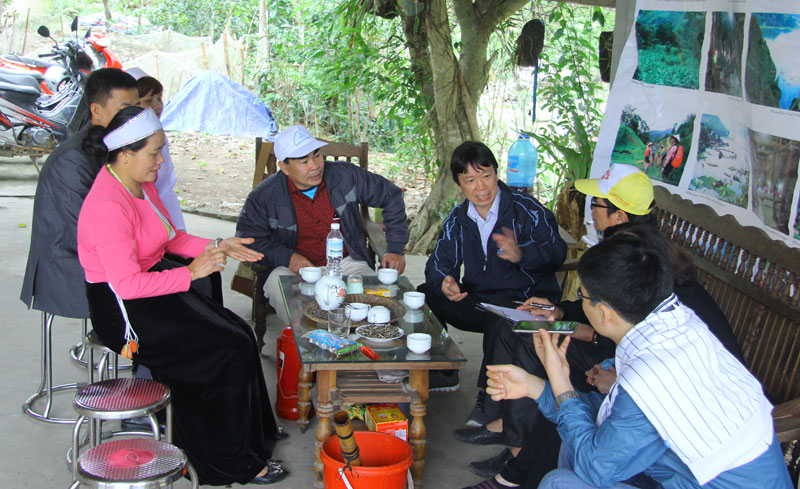 (HBO) – Promoting the image of Hoa Binh Lake as a tourism destination and attracting investment to develop the area are key activities to realise the Master Plan on Hoa Binh Lake National Tourism Site Development, which was approved by the Prime Minister.
Under the plan, relevant agencies are making recommendations for the provincial administration regarding the compilation and issue of publications, films, video clips and tourism maps in both English and Vietnamese as well as the building of a website to introduce potential and tourism products at Hoa Binh Lake to domestic and international friends.

The local tourism sector has participated in regional and international tourism fairs and joined hands with the National Tourism Administration, travel agents and other cities and provinces to popularise Hoa Binh Lake.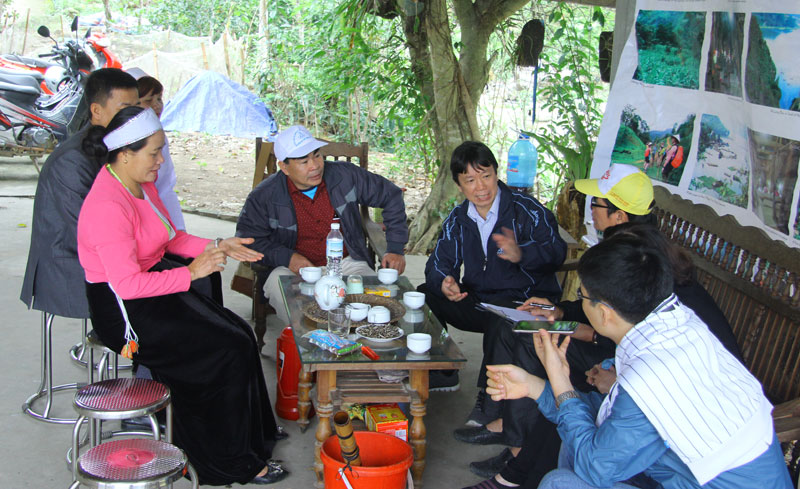 The provincial Department of Culture, Sports and Tourism makes survey in order to develop tourism products in Ke hamlet, Hien Luong commune (Da Bac district).
Specific communication plans to popularise natural landscapes and Muong ethnic culture are being carried out among local authorities and the media. The province and local businesses have organised famtrips and prestrips to build advertising programmes for
Hoa
Binh
Lake
tourism site. Furthermore, community-based tourism villages also create their own websites on social networks to connect with domestic and international holiday makers.
Hoa
Binh
Lake
images have appeared on both local and central media in the past year.
Hoa Binh has been increasingly renowned for its community-based tourism products. Several years ago, visitors only came to the locality at weekends or spring festivals, but now they flock to enjoy the picturesque landscape and local ethnic cultures near
Hoa
Binh
Lake
all year round.
Together with communication works, the province also pays due attention to investment promotion to lure businesses to build standout tourism products in the locality.