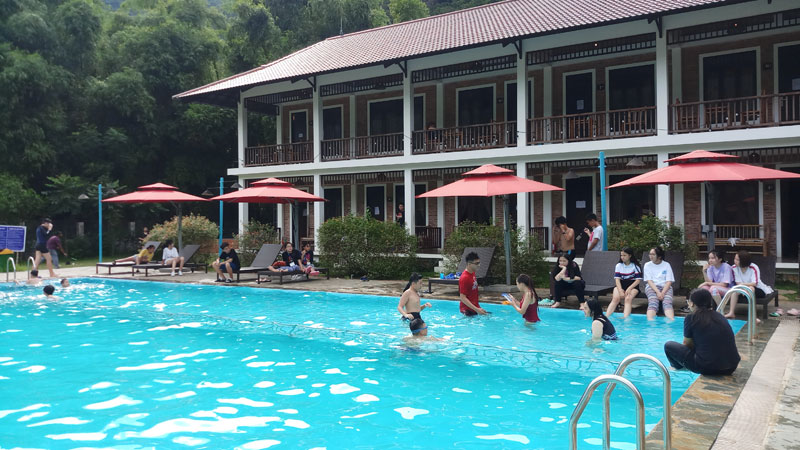 (HBO) - Referring to Mai Chau is mentioning the land with the beautiful natural scenery, the gentle and friendly people, and the rich cultural identity of the Thai, Muong, Mong and Dao ethnic people. It is from the featured and unique characteristics that Mai Chau soon has an attraction for domestic and foreign tourists, becoming a key locality of tourism in the province, especially the type of community tourism.
The resolution of the 25th Party Congress for the term 2015 - 2020 of Mai Chau District has defined: "Mobilizing all resources for the socio-economic development, Mai Chau district will have become a place of community tourism associated with construction of the new countryside by 2020".
Implementing the objectives of the Resolution, in recent years, the Party Committee and appropriate authorities in Mai Chau district have had many guidelines and orientations to create the momentum for the smokeless industry to develop. The district has strengthened promoting, advertising and training the tourism human resources. The have also been paying attention to preserving and promoting the national cultural identity at the tourist sites as well as restoring and maintaining a number of the special traditional festivals such as: Xen Muong Festival and Gau Tao Festival of Mong ethnicity people and so on.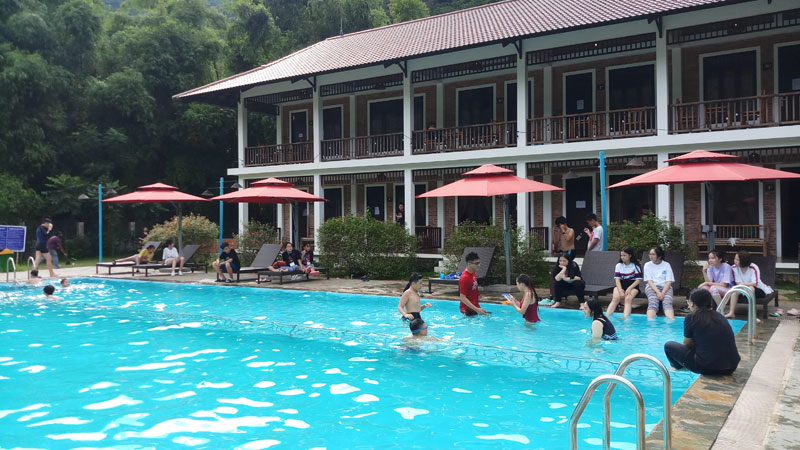 During the summer vacation, the tourist destination of Chieng Chau (Mai Chau) has been attracting a large number of domestic and international students to experience.
Since the announcement of planning of Mai Chau National Tourist Site, the tourism activities in the district have achieved important results. The tourism products are diversified and abundant, attracting many domestic and foreign tourists to visit and relax.
The number of investors in tourism and trade in Mai Chau has been increasing. Up to now, there have been more than 10 tourism and commercial projects approved by the provincial People's Committee with a total registered capital of nearly 180 billion VND in the district.
Many projects have been operating stably, creating their own attraction for tourists such as: The Sun Hotel and Tourism Company Limited, Mai Chau Tourism joint Stock Company and exploring Vietnam, Mai Chau Ecology Tourism and Resort Company Limited - Mai Chau Ecolodge ... Especially, with 7 points community tourism including: Lac village (Chieng Chau commune), Buoc village (Xam Khoe commune), Van village, Pom Coong (Mai Chau town), Hich village (Mai Hich commune), Pa Co village (Pa Co commune) and Hang Kia village (Hang Kia commune) have created the unique colors for Mai Chau tourism.
Currently, there have been 9 hotels, 26 motels and nearly 120 community guesthouses in the district, attracting 1,200 employees. In the first 6 months of this year, the district has welcomed over 150,000 visitors, including 77,621 international visitors, 104,438 domestic tourists. The total revenue from tourism has reached 70.1 billion VND.