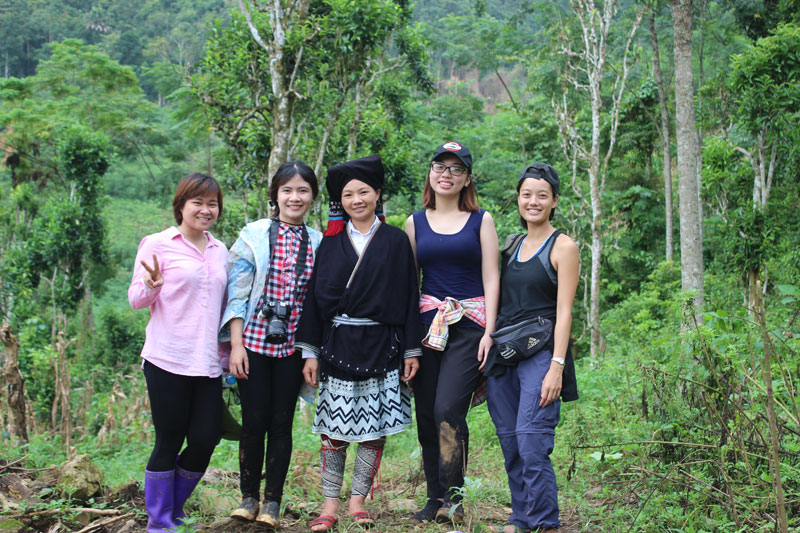 (HBO) – Hoa Binh Lake is blessed with magnificent and pristine natural landscapes while its sourrounding areas are home to many ethnic minority groups with diverse cultural identities. Hien Luong, Cao Son, Tien Phong, Ngoi Hoa and Ba Khan are among ideal destinations for adventure tours.
A number of adventure tours like trekking, mountain climbing and mountain biking alongside thrilling water sports at Hoa Binh Lake national tourist area have attracted a large number of visitors.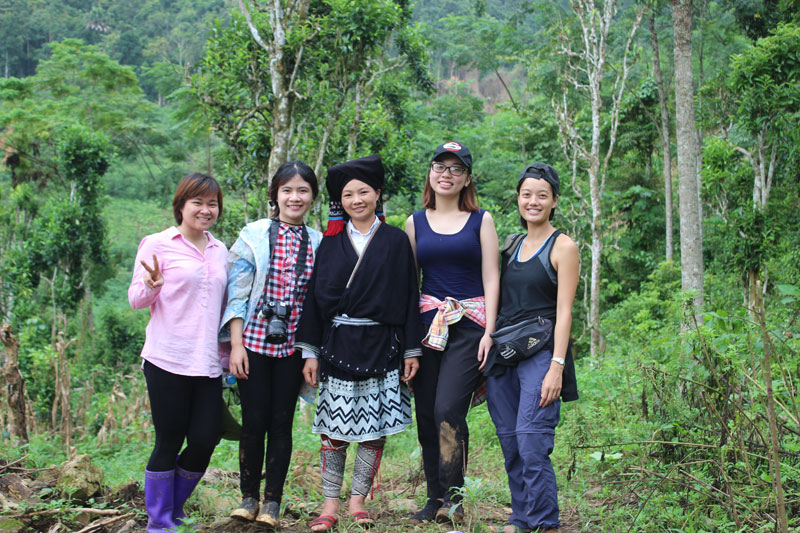 Tourists go trekking through the forest in Sung hamlet, Cao Son commune, Da Bac district.
Most visitors to Da Bia hamlet are excited to participate in advanture tours here like waterfall bathing, boating, cave exploring and mountain climbing. Foreign travellers are particularly fond of trekking and mountain climbing, said Lo Thi Trang, owner of Lake View Homestay in Da Bia hamlet, Tien Phong commune, Da Bac district.
One of the most popular places for mountain climbing is the 250-metre Da Bia Mountain, located at the heart of Da Bia hamlet. On the top of the mountain, climbers can enjoy a picturesque view of airy space, blue sky and golden sunshine blanketing the hamlet.
Many destinations in Hoa Binh Lake national tourism area have great potential and advantages to develop adventure tours. Located in the northwestern region, the national tourism area is home to a system of spectacular caves, some of which have been surveyed by the provincial Department of Culture, Sport and Tourism and promoted as a destination for advanture tours. They include Doi Sam Cave (Toan Son commune); Song Cave (Vay Nua commune); Tho, Hoa Tien, Coi, and Nuoc caves (Ngoi Hoa commune).
Each cave is a masterpiece created by Mother Nature millions of years ago. The caves are filed with stalactites and stalagmites of various shapes and sizes that stimulate visitors' immagination. But they are also dangerous so travellers must have a local to guide and be fully equipped with protective gears to ensure safety for themselves.
A number of local hamlets and villages have engaged in community-based tourism on Hoa Binh Lake like Ke in Hien Luong commune, Da Bia in Tien Phong commune, Bua Sen in Dong Nghe commune, Da Bac district; Khan Ha in Ba Khan commune, Mai Chau district; and Ngoi hamlet, Ngoi Hoa commune, Tan Lac district.
They are located on the shore of the lake and water there is quite deep during the flood season, suitable to develop speedboat, windsurfing and kayaking tours. Additionally, tourists can enjoy other exciting sports like mountain biking, trekking and ziplining.
Dang Tuan Hung from the provincial Department of Culture, Sports and Tourism said since the province started implementing the master plan for developingthe Hoa Binh Lake national tourism area, it has seen the strong development of various adventure tours such as trekking, mountain climbing, mountain biking and several thrilling water sports. However, some other tours have yet to tap local potential like windsurfing, high-speed canoeing and parachuting while many beautiful caves have been left unexplored.
It is because the province has yet to attract neccessary investment to develop these adventure tours while there is a lack of regulations for such type of tourism services. Plus, the water level on the lake is not stable enough while it is difficult to travel to local caves./.