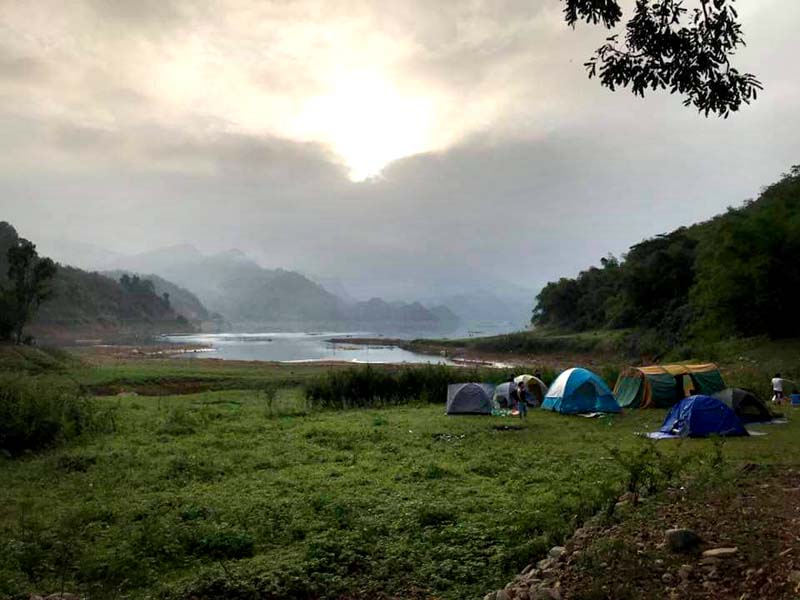 (HBO) - Ke hamlet, Hien Luong commune, Da Bac district is one of the most attractive tourist destinations for tourists when visiting, experiencing nature and culture in Hoa Binh lake.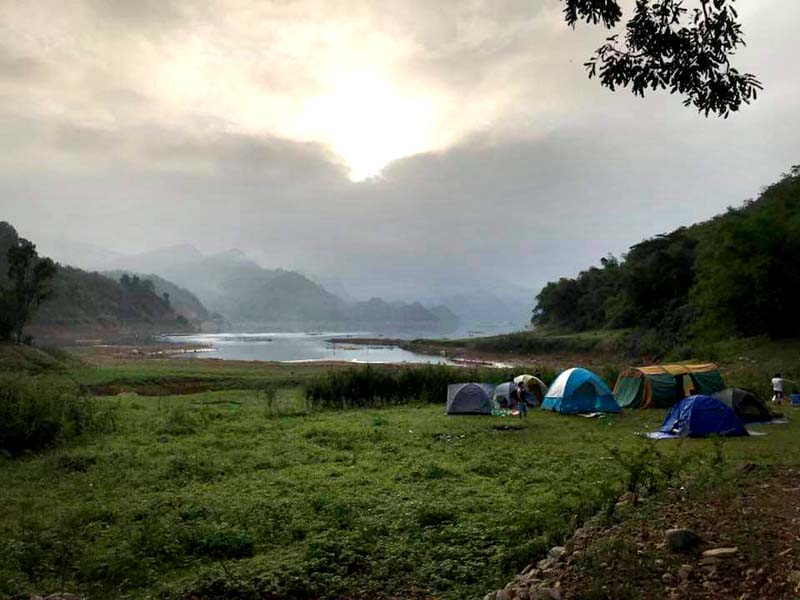 Sleeping in sleeping bags on the edge of Hoa Binh lake in Ke hamlet.
The hamlet is located near the edge of Hoa Binh lake with 80 Muong households. Most of the landscape is pristine. The cultural identity of the local people is preserved.
Visiting Ke hamlet, visitors have just discovered the mountains, the majestic old forest, the immense lake and have the same activities, feel the cultural, labor and production life of the local people. In particular, Ke hamlet has flat, green grass stretching for hundreds of meters near the edge of the lake which is an ideal community cultural living space for visitors. Here, visitors can walk, leaning back on the green grass. Eyes towards the vast lake in the fog spread the table is a poetic feeling that can not be found.
On moonlit nights, looking down at the water, the moon shines like a sprinkle of silver, like stars in the lake, under the boats. Listening to carp fish brings a strange feeling. Night fell, everyone gathered around the campfire. Just enjoy the wine, deers, just mix with music. In the firelight of the campfire, village women and tourists join the community entertainment and fun, mingling with stall dance, hand in hand with charming, rhythmic Muong girls. Meals served on the grass in the gathering...
The music is bustling in a corner of the forest and then falling asleep in the purity of nature. Sleeping experience in a sleeping bag on the banks of the Da River, you will get the most passionate, gentle and peaceful sleep. Waking up in the morning, hearing the birds chirping, you will give us a feeling of refreshment and full of energy.