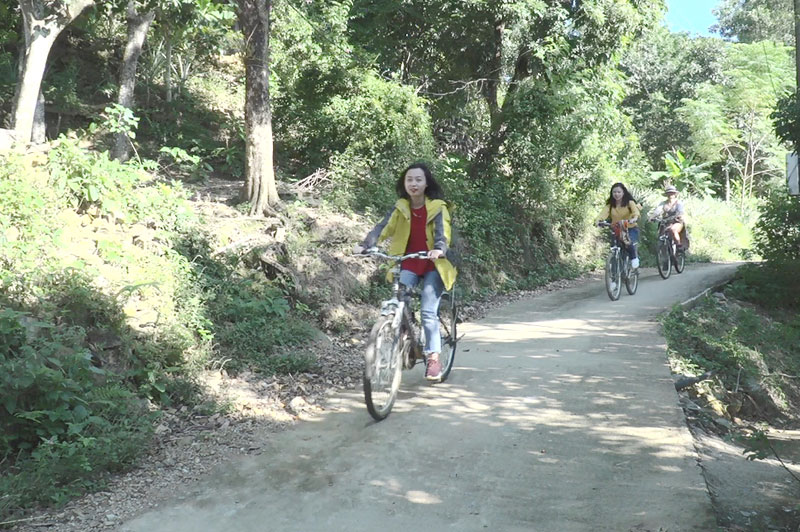 (HBO) - With the pristine, romantic natural landscape and living space of Muong people, Mo Hem hamlet in Tien Phong commune (Da Bac district) is a community tourism hamlet that attracts visitors to experience and explore.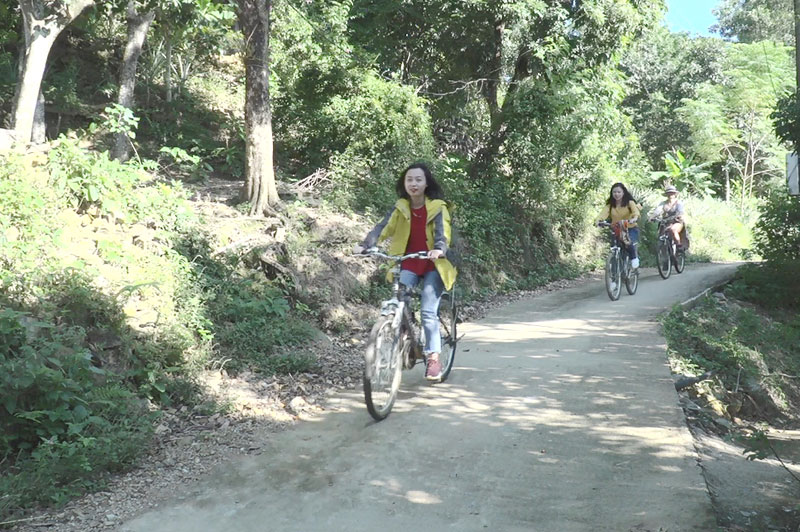 Tourists join the experience of cycling to discover the scenery at Mo Hem hamlet in Tien Phong commune (Da Bac district).
Our first impression when coming to Mo Hem hamlet is fresh air, beautiful natural scenery with mountains, Hoa Binh lake. Clean cuisine is raised and processed by the people such as hill chicken, river fish, sticky rice, vegetables, bamboo shoots.
In addition, there are discovery services such as walking through the neighborhood, cycling, climbing, rafting... . These services attractive to visitors, especially young people and foreign visitors.
Presently, Mo Hem hamlet has built a civilized, attractive and hygienic tourism environment focused on, retaining the traditional culture of the Muong people.
As soon as you step into the hamlet, visitors will see a code of conduct: Do not buy, use services from vendors; not trading in hunting or deforestation products; respect the local customs and practices...
Mo Hem is a new destination, fully converging with natural elements, indigenous culture and a place that gives visitors an interesting and unforgettable experience.
Ms. Tran Thu Huong, a tourist from Quang Binh province shared: This is the second time I have visited Hoa Binh and selected the destination of Hoa Binh lake. This place has beautiful scenery, fresh environment, friendly people, unique cuisine... After this trip, I and my friends will return to Hoa Binh.