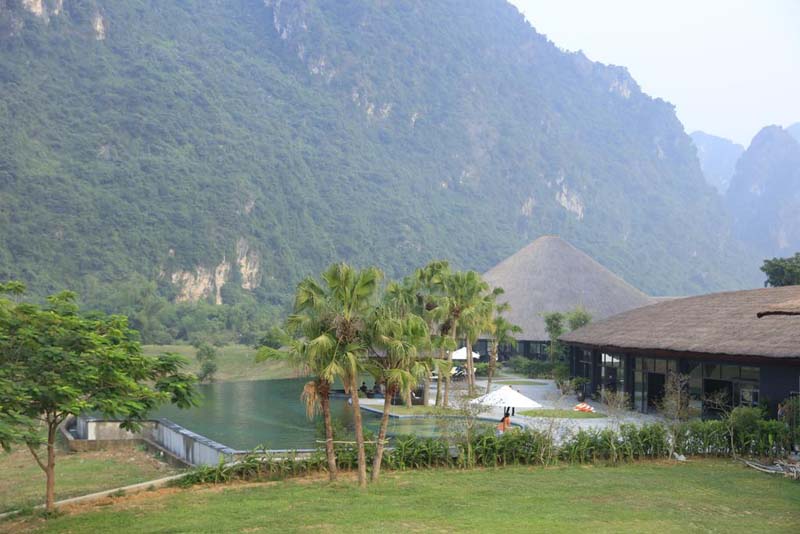 (HBO) - Kim Boi district is home to many beautiful natural landscapes, well-known for folk culture and traditional festivals imbued with Muong ethnic culture. It is endowed with a natural hot spring rated as one of the best mineral water sources in Southeast Asia, a considerable potential and strength to develop tourism. Together with Lac Thuy and Yen Thuy districts, Kim Boi will become a key tourist cluster of the province during the 2014-2020 period with a vision to 2030.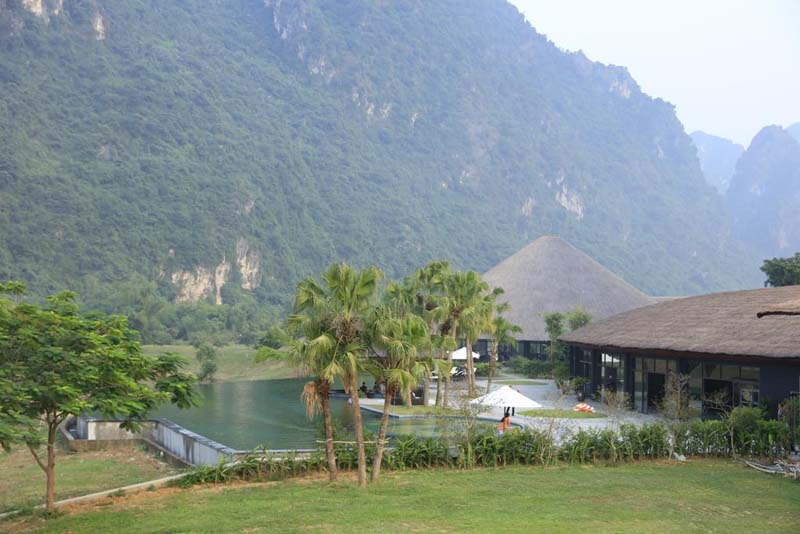 Serena resort in Sao Bay commune, a famous tourist destination of Kim Boi district thanks to its beautiful scenery and hi-end services.
A highlight of the district's tourism is the attraction of investment in building resorts and hot springs. Investors are attentive to such kind of investment as Serena resort, An Lac resort, Cong Doan hotel, and nursing centre for veteran revolutionaries. Quite a few visitors are impressed by the beauty of the nine Tu Son waterfalls like clouds floating in the middle of imposing mountains, Mat Troi waterfall with wild beauty and clouds all year round; or Thuong Tien nature reserve with rare and rich flora and fauna, including more than 80 species of animals and 39 species of plants named in the Red Book of Vietnam.
It is also a land with a long-standing history, and numerous vestiges of historical and cultural values. Dong Thech tomb area in Vinh Dong commune from the late 17th century, with a number of large and small stone slabs inscribed with Han – Nom scripts, has been recognised as a national archaeological site.
Apart from hot spring bath, managers of tourism areas pay special attention to culinary culture with signature dishes such as Muong Dong bamboo rice, sticky rice, chicken stewed with sour bamboo shoots, buffalo meat, sour fish, and others that have created an unforgettable aftertaste in the hearts of visitors. Last year, the district welcomed over 262,000 tourists, raking in over 175 billion VND.
In order to achieve the goal of developing high-quality tourism with high-class resorts in combination with community tourism, the district Party Committee, People's Council and People's Committee directed further popularising images of local tourism, calling for tourism investment, investing in technical infrastructure and lodging facilities, and attracting private investment while developing lodging facilities, restaurants and entertainment areas. The district strives to welcome about 400,000 visitors and earn about 460 billion VND by 2025, serve around 650,000 tourists and rake in 900 billion VND by 2030./.