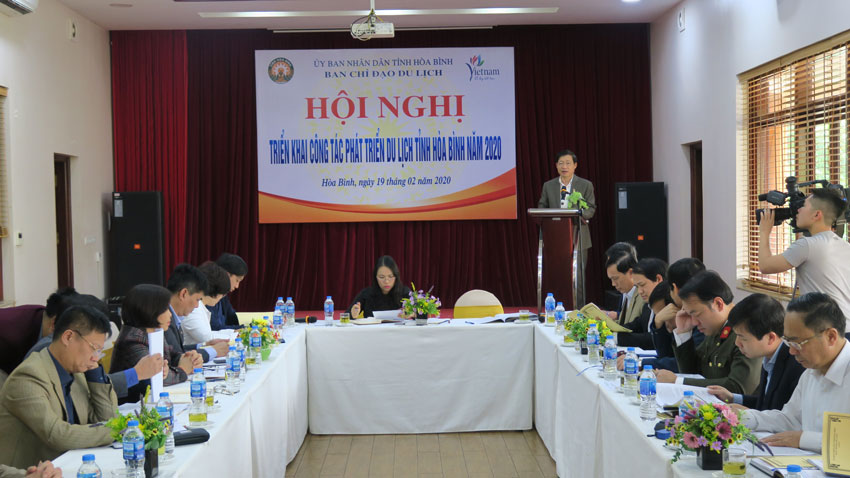 (HBO) – The steering board for local tourism development recently held a conference to realise tourism development targets set for 2020.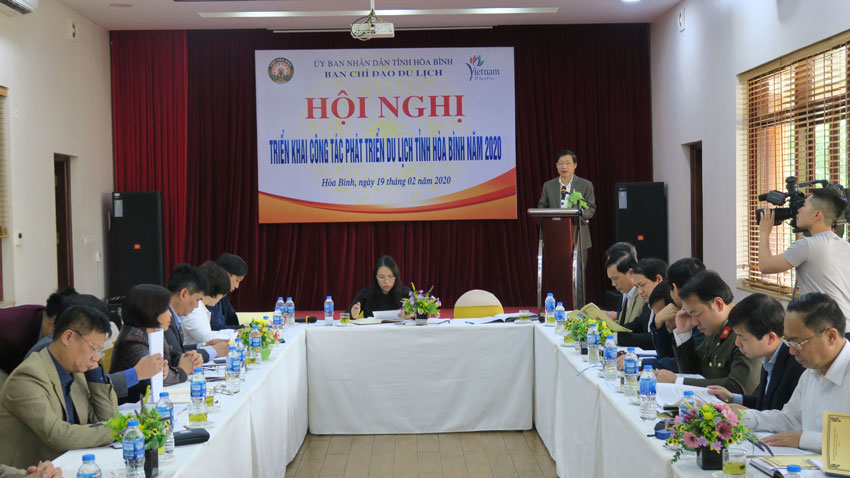 Vice Chairman of the provincial People's Committee Bui Van Cuu, who is also head of the steering board for local tourism, speaks at the conference.
In 2019, the province welcomed 3.1 million visitors, accounting for 103.7 percent of the yearly plan, and up 15.4 percent from the previous year. Of the total, over 406,300 were foreign, a year-on-year surge of 30.1 percent, and more than 2.7 million domestic, rising 13.5 percent. The total revenue from tourism exceeded 1.15 trillion VND.
The province is housing 434 accommodation facilities, including 39 hotels.
This year, the province will invest heavily in tourism infrastructure and pay due heed to promotion campaigns, development of standout products, and human resources training, among others.
The locality will mobilise resources to effectively implement the central and local resolutions, programmes, plans and projects on tourism development. It is striving to host 3.3 million arrivals in 2020, 500,000 of them foreign, and gain 2.5 trillion VND in tourism revenue.
Concluding the conference, Cuu said that it is necessary to accelerate administrative reform, build rational mechanisms and preferential policies for tourism development, as well as enhance management of natural resources and tourism environment.
In addition, priority should be given to boosting tourism cooperation with eight northwestern localities, Hanoi and several cities and provinces across the nation, he said, adding developing new tourism products and paying attention to preserving and promoting local culture and values of relic sites are seen as effective measures to branch out local tourism./.