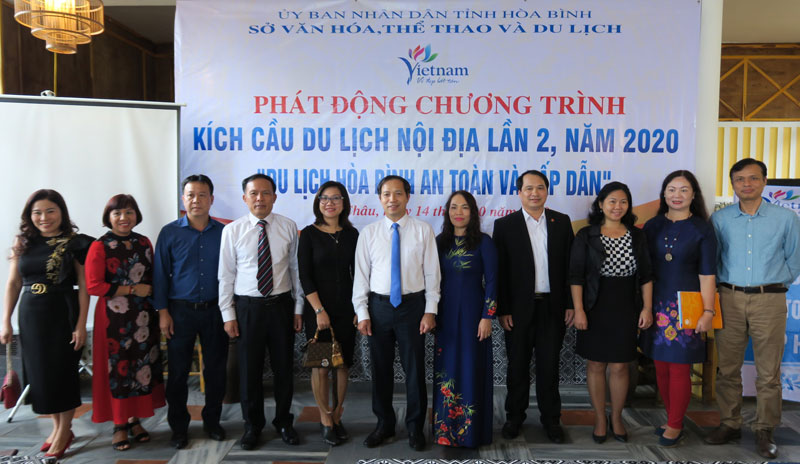 (HBO) - The Department of Culture, Sports and Tourism of Hoa Binh province launched the second domestic tourism stimulus in 2020, during a ceremony held at BaKhan Vila Resort in Khan Ha village, Son Thuy commune (Mai Chau district).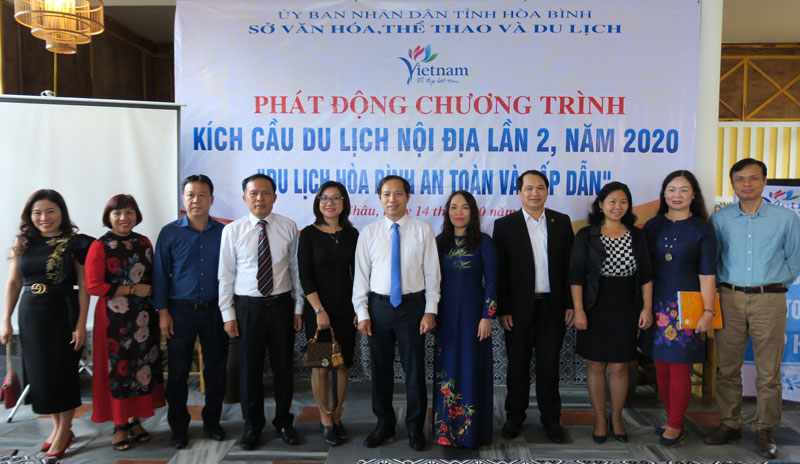 Tourism activities in Hoa Binh have remained sluggish since the start of the year due to the COVID-19 pandemic. In response to a stimulus initiated by the Ministry of Culture, Sports and Tourism in March themed "Vietnamese people travel Vietnam", the province launched the first stimulus campaign which brought together nearly 200 participants and helped to revitalise Hoa Binh's tourism sector.
However, as COVID-19 outbreak re-emerged in Da Nang central city, which is a major tourism hub of the country, in late July, Hoa Binh's tourism also bore the brunt.
joining the ministry's freshly-launched campaign to bolster domestic tourism for the second time after epidemic hotbeds have been brought under control, the province rolls out similar one focusing on safe and attractive tourism. A famtrip was arranged on October 13 within the framework of the campaign to look into a resort tourism product on weekends on Hoa Binh reservoir.
Addressing the launch ceremony, Vice Chairman of the provincial People's Committee Nguyen Van Toan briefed participants on the province's potential, advantages and tourism development orientations in the near future.
He urged departments, sectors and members of the province's tourism steering board, authorities of districts and city to carry out the campaign in an extensive and effective manner.
The official also asked tourism firms to show commitment on price stabilisation coupled with unchanged service quality, bolster communications on promotions while ensuring safety against the spread of COVID-19, food poisoning and explosions, among others.
The Vietnam Tourism Association and domestic travel companies were requested to work together to boost travel demand in Hoa Binh in particular and the whole country in general to reach set targets./.