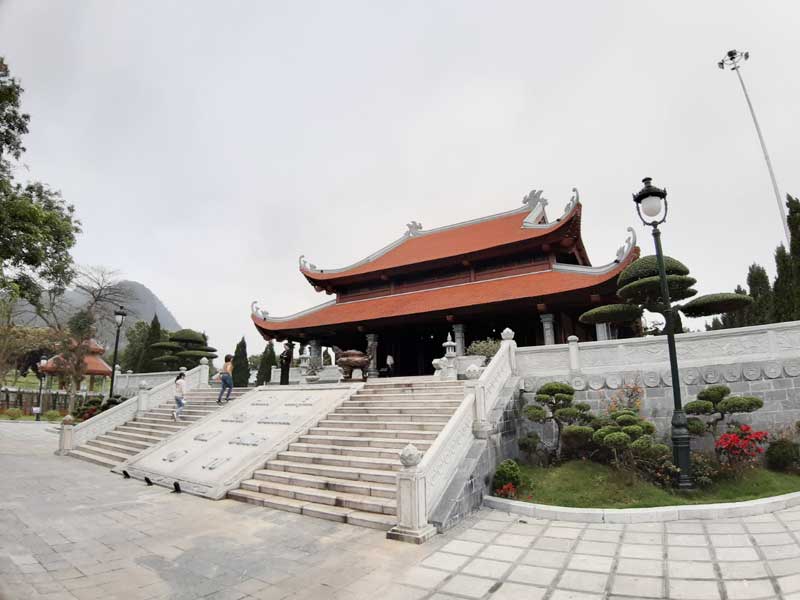 (HBO) - Lac Thuy district in the northwestern province of Hoa Binh boasts advantages and potential for developing diverse types of tourism. Located along the poetic Boi River with beautiful natural landscapes and majestic mountains, Lac Thuy has become attractive to visitors.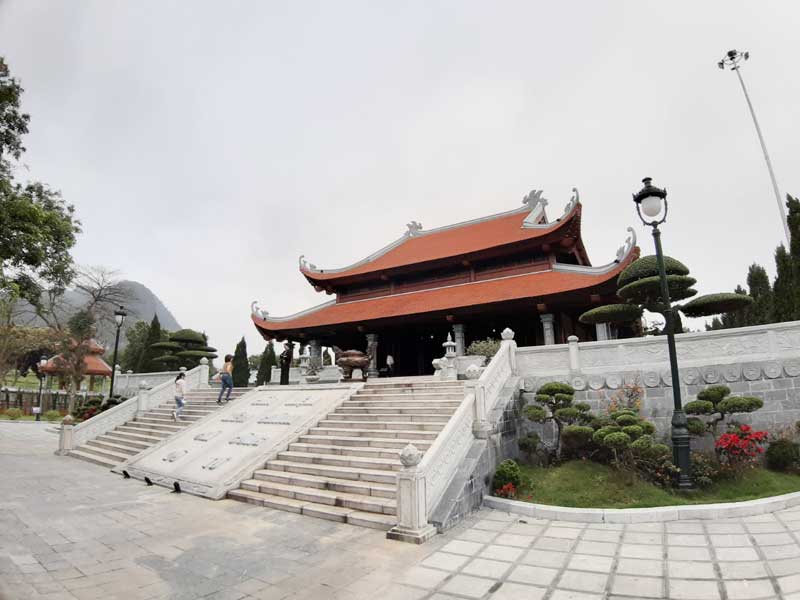 A commemorative house for people with meritorious services and staff and workers of the first money printing plantof the revolutionary government of Vietnam in Lac Thuy district.
La Thuy is home to six national relic sites, 12 provincial-level relics, and 29 relic sites listed in the provincial People's Committee's inventory decision. The district organizes 32 traditional festivals every year, with two district-level ones.
T
he money
printing plant
in Lac Thuy, which is the first establishment of this kind in Vietnam, was recognized as a national relic site in 2007 by the Ministry of Culture, Sports and Tourism. The relic site has contributed to educating young people about the revolutionary and patriotic tradition and sense of national self-reliance.
Meanwhile,
Niem mountain cave in Phu Thanh commune
was recognized as a national relic site in 2014.
Tourism and services have been identified as
the
important economic sector
s
in the district
's
economic structure.
Besides activities to promote its potential, the local authority has
completed
a
tourism development planning
scheme
,
which focuses on
improving
the
business
and
investment environment,
and
attracting investment resources to develop tourism and services.
Since
2015
, ten
tourism infrastructure projects
worth nearly
452 billion VND
have been built in the district,
including important works such as tourism infrastructure
facilities
in Lac Thuy district,
a c
ommemorative
house
for
people with meritorious services and staff and workers of the money printing plant, aschoolofsouthern ethniccadres, and a project to upgrade Tien pagoda.
The district also welcomed tourism development projects such as Dong Tam resort complex, Da Bac village eco-tourism project, and Huong Binh cable cabin line in Phu Nghia commune, among others.
Many tourist areas in the district have become attractive destinations for domestic and foreign tourists, contributing to promoting the province's tourism industry.
Statistics show that the total number of travelers visiting tourist destinations in the district reached over 3.37 million in the last five years, mainly domestic tourists./.