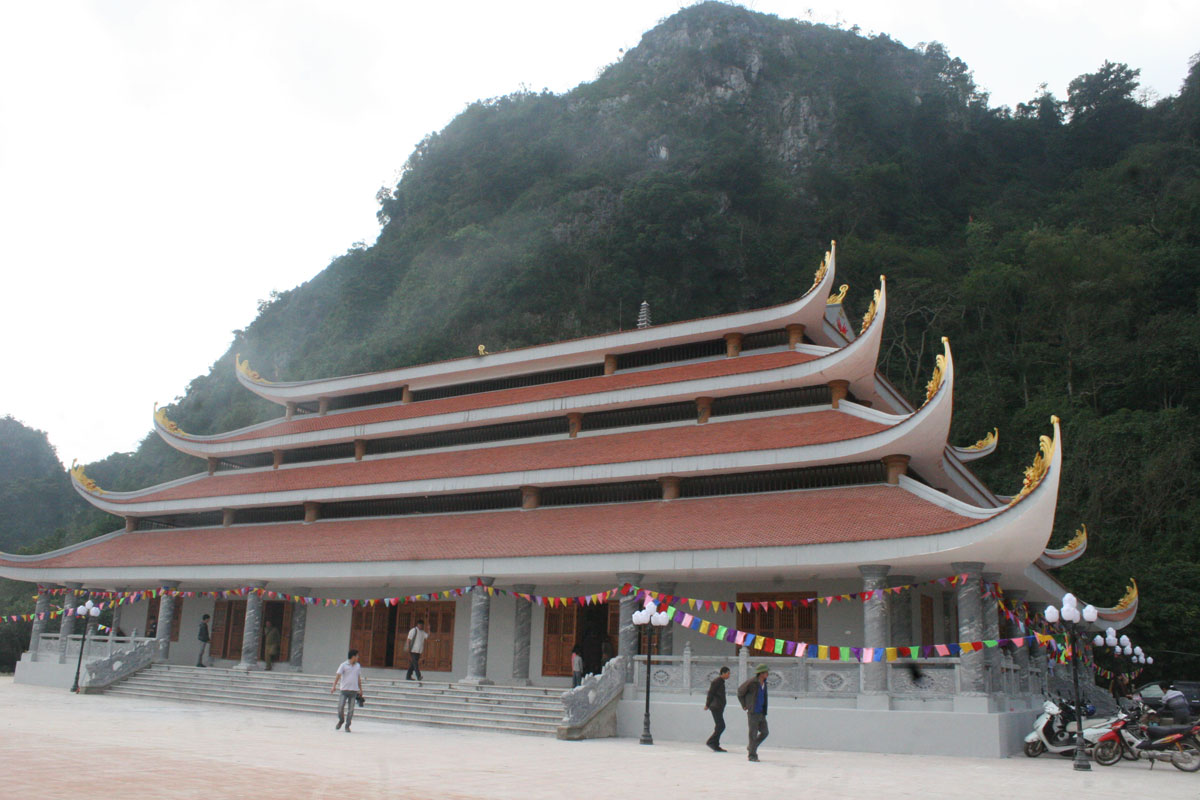 (HBO) – Lac Thuy is a lowland district of Hoa Binh province endowed with beautiful natural landscapes and diverse culture. It is adjacent to key tourism hubs like Ninh Binh, Ha Nam, and Hanoi, giving considerable opportunities to turn tourism into an important economic sector.
Over the past years, local authorities have carried out planning solutions and worked to attract investors to developing spiritual, ecological, cultural, and historical tourism. A number of sites in Lac Thuy have now become magnets for domestic and foreign tourists.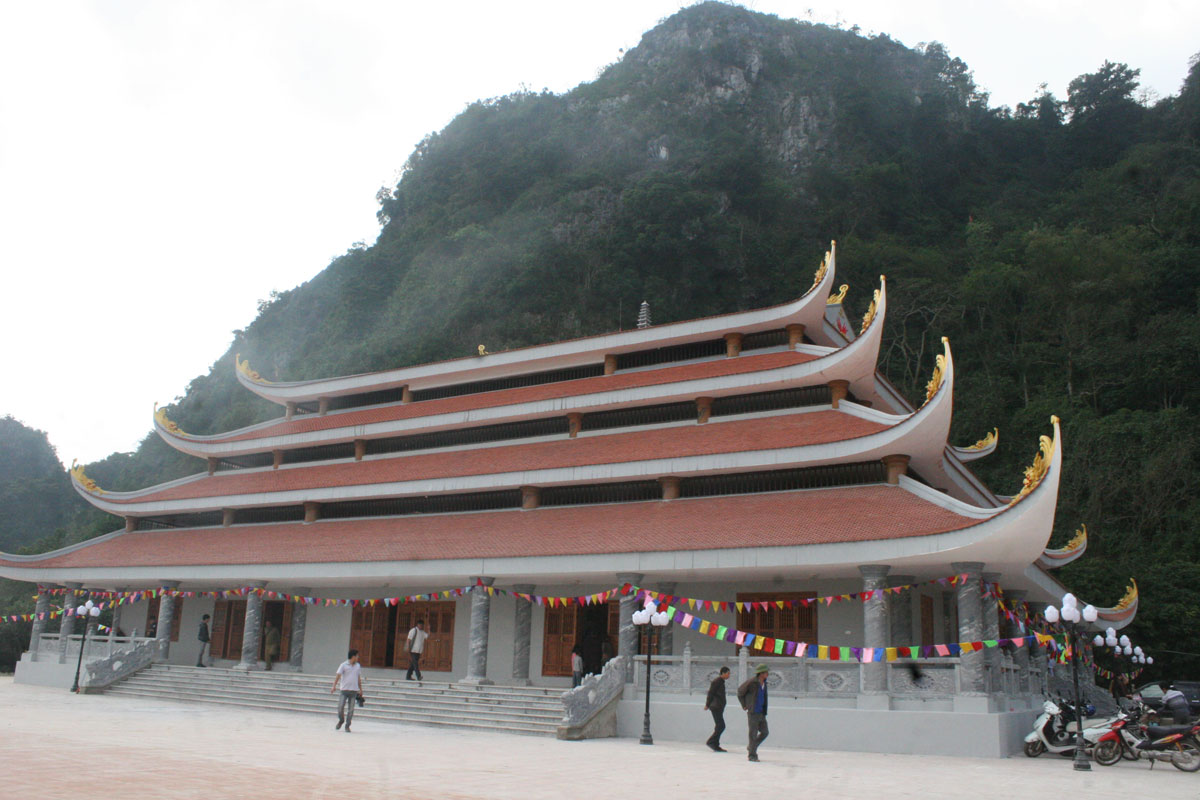 The tourism complex of Tien Pagoda in Phu Nghia commune (Lac Thuy district) has attracted many visitors.
Lac Thuy is home to a large number of famous tourist attractions, including the tourism complex of Tien Pagoda and the Dong Tien archaeological site (Phu Nghia commune); the Dong Thot Cave archaeological site (Ba Hang Doi town); the Nui Niem cave complex (Phu Thanh commune); Luon Cave (Chi Ne township, Yen Bong and Dong Tam communes); Vai Communal House and Temple, and the communal houses of Doi and Voi villages (Ba Hang Doi town), the communal house of Chua village (Phu Thanh commune), the Nieng Communal House (Hung Thi commune), An Linh Pagoda (Yen Bong commune), Rem Temple (Chi Ne township), and Cat Dun Temple (Dong Tam commune).
Renown revolutionary relic sites there include the Hoang Dong Party cell (Khoan Du commune), the Pathet Lao radio station (An Binh commune), and the school for ethnic cadres from the southern region (Chi Ne town). There are also 32 traditional festivals in Lac Thuy district, including two at the district level.
In 2020, Lac Thuy strictly implemented measures to prevent and control the COVID-19 pandemic, while strengthening tourism management. Almost all of communes and towns across the district built their own plans to inspect major tourist destinations, while all accommodation, karaoke and entertainment facilities committed to abide by State policies and law regarding pandemic prevention and control.
Due to the complicated developments of the pandemic, the district's tourism sector was seriously affected. Last year, the district welcomed about 200,000 visitors, fulfilling only 25.6 percent of the target and representing a drop of 74.4 percent year on year. Revenue from tourism activities was estimated at about 30 billion VND.
Defining tourism as an important economic sector, Lac Thuy district will focus on strengthening investment promotion and supporting individuals and organisations to engage in building tourism products.
In 2021, the district plans to continue applying measures to prevent the spreading of COVID-19 in the new circumstance, while enhancing the responsibility of State management agencies and localities in managing relic sites, and develop Tien Pagoda in Phu Nghia commune into a national tourism site with connection with relic sites of neighbouring communes of Phu Thanh, Thanh Nong and Chi Ne town.
Lac Thuy will speed up the progress of the Huong Binh cable project to link Huong pagoda in Hanoi's My Duc district and Tien Pagoda, and Bai Dinh Pagoda and Van Long tourist site of Ninh Binh province, creating a new tourism route to attract more tourists.
At the same time, the tourism image of Lac Thuy will be promoted through publications, with the major product being spiritual tourism featuring the Tien Pagoda.
Alongside, the locality will tighten the management of festivals and tourism activities with decentralization to different levels. The district will build mechanisms and policies to attract more investment in tourism development in major destinations, while speeding up the building and restoration of works in relic sites. Drastic measures will be applied to fight superstition in relic sites./.